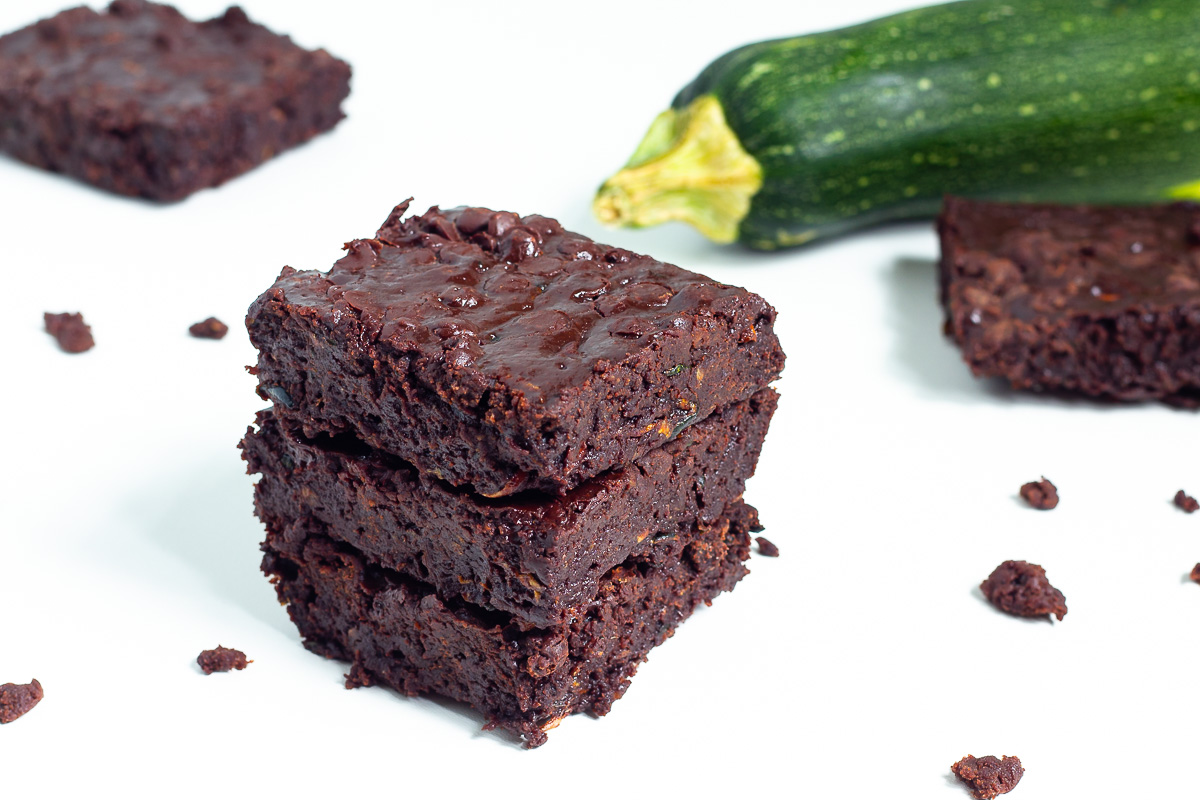 When huge quantities of courgettes are suddenly harvested everywhere towards the end of summer, the desperate search for fresh processing options begins anew every year. For example, we have used zucchini in pancakes, as a salad, in a tagine, as ratatouille or in Thai curry. But today we're leaving our savoury comfort zone and venturing into dessert & sweet stuff territory. We make vegan zucchini brownies. And even though it might sound a little strange at first: zucchini really is wonderful to work into incredibly moist, vegan brownies.
And don't worry, the brownies don't taste like vegetables. If you grate the zucchini super finely, you probably won't be able to recognise them afterwards. The coarser you grate them, the more likely they are to remain in small pieces in the brownies after baking. But even then, the brownies taste deliciously like chocolate, not courgette. Food blogger's word of honour.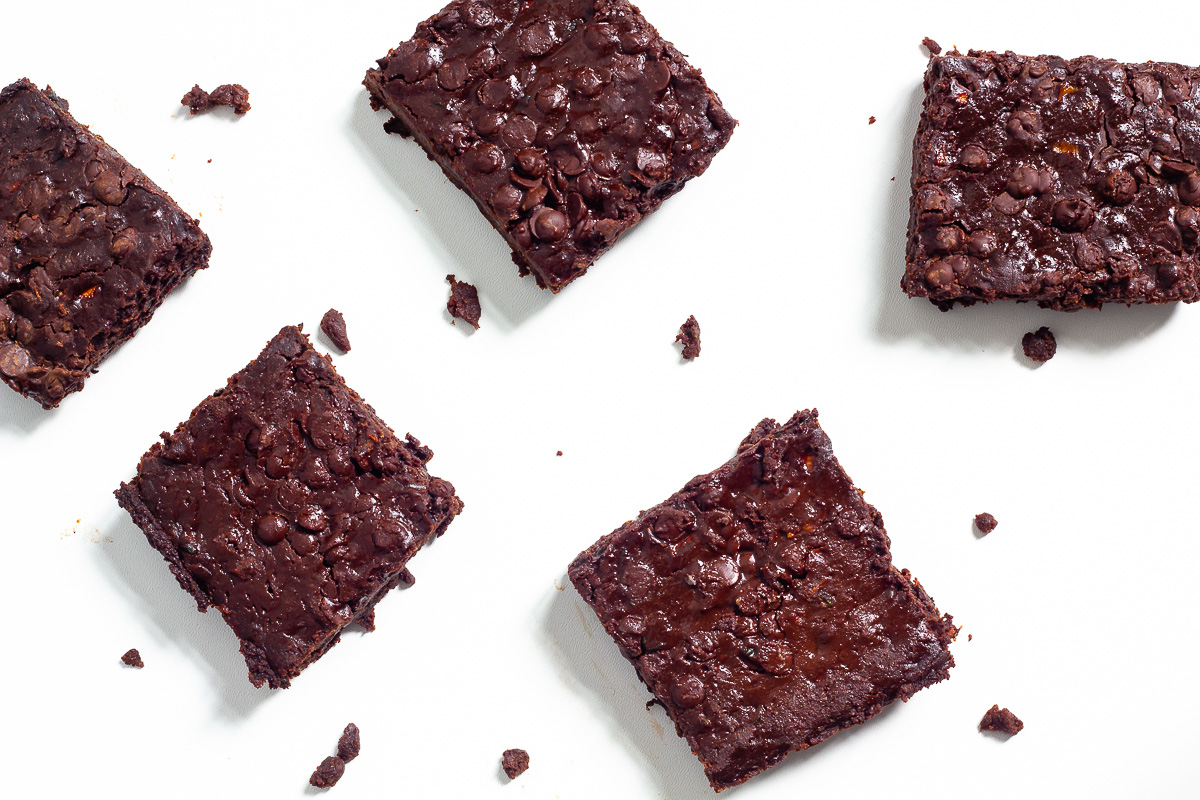 Vegan Zucchini Brownies - moist & tasty
Ingredients
200

g

zucchini

200

g

wheat flour

150

g

sugar

50

ml

rapeseed oil

60

g

cocoa powder

100

g

dark chocolate

100

g

apple pulp

150

ml

plant milk

50

g

vegan chocolate chips
Preparation
Preheat the oven to 180 degrees Celsius for a fan oven. Finely grate the courgettes. For the brownie batter, melt the chocolate in a water bath.

Mix all dry ingredients in a large bowl. Add the remaining ingredients (apart from the chocolate drops) and stir until a relatively homogeneous mass has formed.

Grease a rectangular baking or casserole dish (approx. 28 x 20 cm) and pour in the brownie batter. Scatter the chocolate chips on top and gently work into the batter. Now bake everything for about 30 minutes. Take out and let cool.
Song of the recipe:

Listening to Golden Brown and eating Golden Brownies to go with it. It doesn't get much better than that.
(Would you like to listen to all the songs for the recipe? Find them collected in one playlist here)