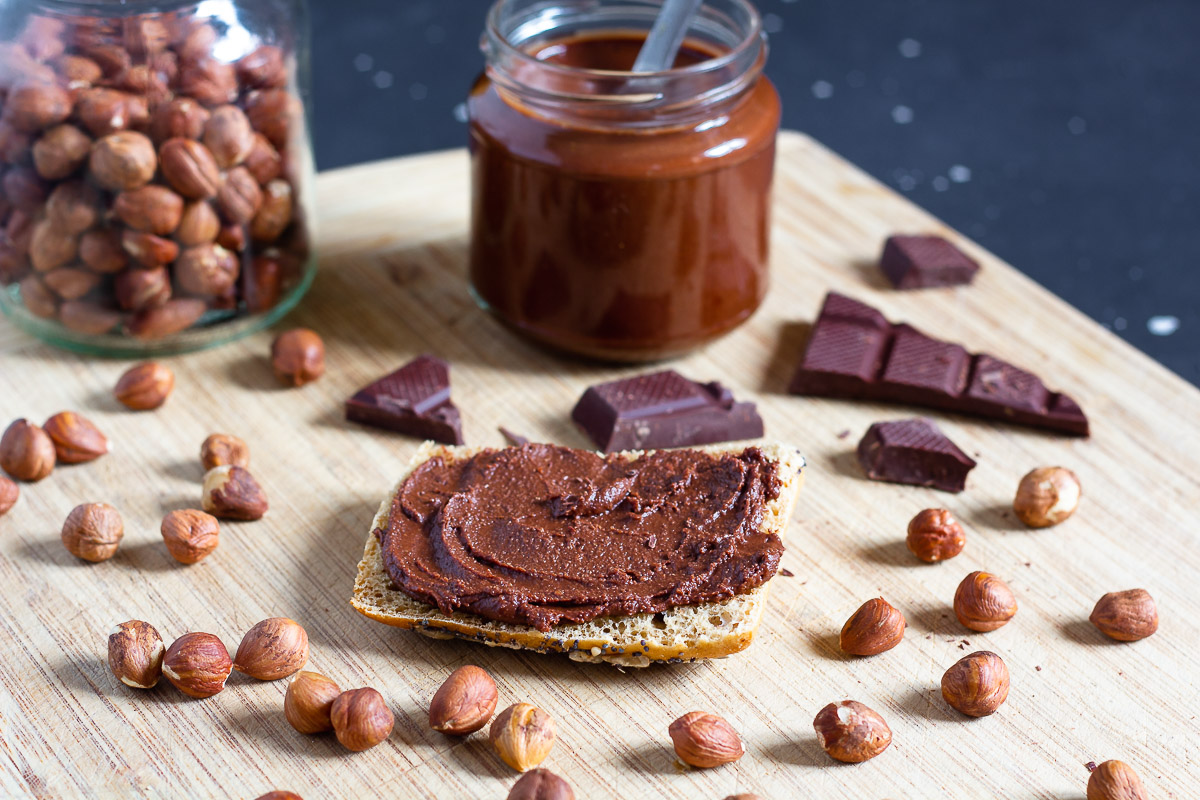 In Germany we have  a lot of discussions if it is "der Nutella", "die Nutella" or "das Nutella", so whether to use the male, female or neutral pronoun. We could probably discuss this for hours at this point and there is still no official answer. It is only clear that the brand name Nutella is made up of the English word nut (= nut) and the Italian ending -ella (= feminine diminutive). So Nutella means little nut. The sweet spread gets its special taste from hazelnuts. So does also our vegan Nutella version.
While the original consists primarily of sugar and palm oil and is just another candy, our vegan version of the hazelnut spread with cocoa is at least a little healthier. On the one hand, this is due to the fact that there is significantly less sugar in our vegan Nutella. On the other hand, we use almost no additional fat, but instead increase the content of cocoa and hazelnut. The vegan Nutella is still not a health food, but the homemade spread can be enjoyed with a much better conscience.
For the preparation you need a high-performance food processor or a good mixer. Because the hazelnut spread with cocoa should be as smooth as possible in the end. For this reason, we pre-grind both sugar and hazelnuts before adding the other ingredients. You can also use powdered sugar and hazelnut butter directly and skip this first step.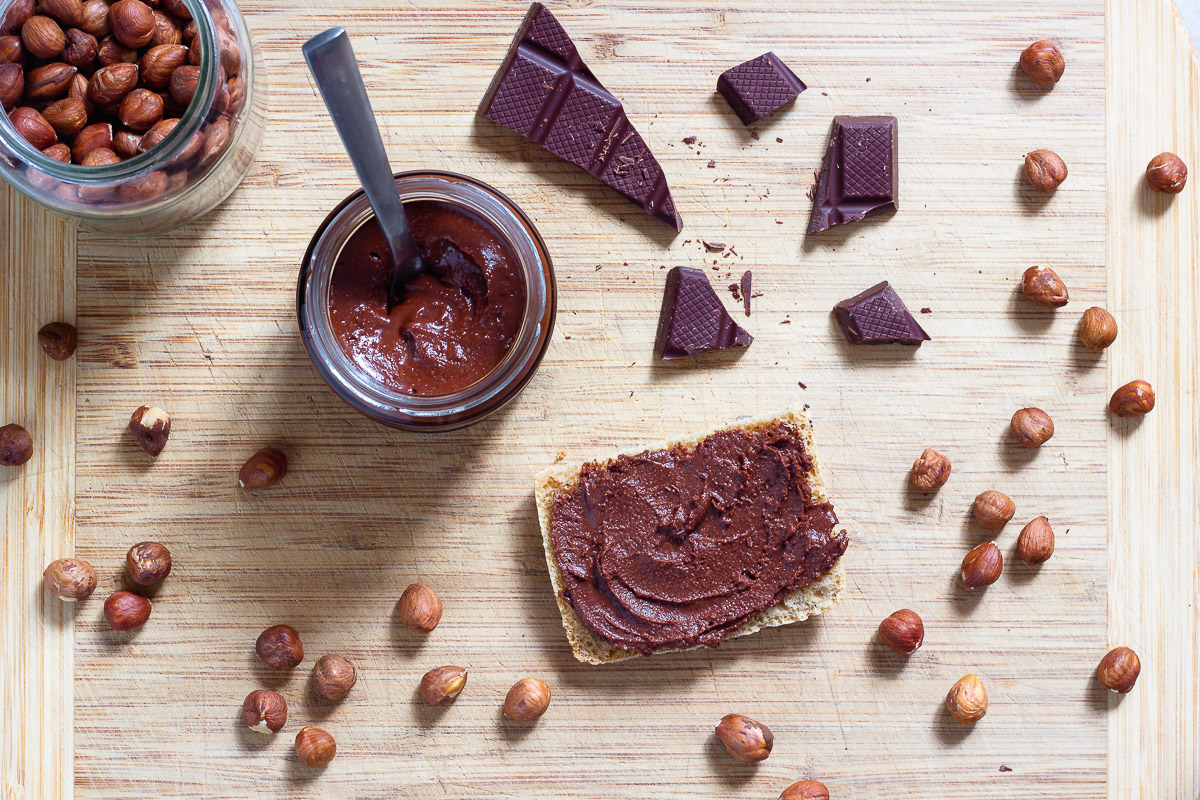 Vegan Nutella (Hazelnut Spread with Cocoa)
Ingredients
100

g

dark chocolate

,

70% cocoa

100

g

hazelnuts

,

or hazelnut butter directly

75

g

sugar

,

or powdered sugar directly

3

tbsp

canola oil

1

tbsp

vanilla sugar
Preparation
If you use normal sugar and whole hazelnuts: First mix the sugar into powdered sugar. Roast the hazelnuts, add them and work them into a smooth hazelnut butter.

Melt the chocolate in a water bath. Mix with the remaining ingredients in a food processor to a smooth mixture.

Now fill the still liquid Nutella into a clean container, close it and let it solidify slowly at room temperature. This can take 12-24 hours. If you don't want to wait that long, you can also let the Nutella set in the refrigerator.
Song of the recipe:

KOKOKO! are a creative collective from the Democratic Republic of the Congo. More precisely from the capital Kinshasa. And since Andi is listening to this dance music song a lot right now, it is our song of the day.
(Would you like to listen to all the songs for the recipe? Find them collected in one playlist here)