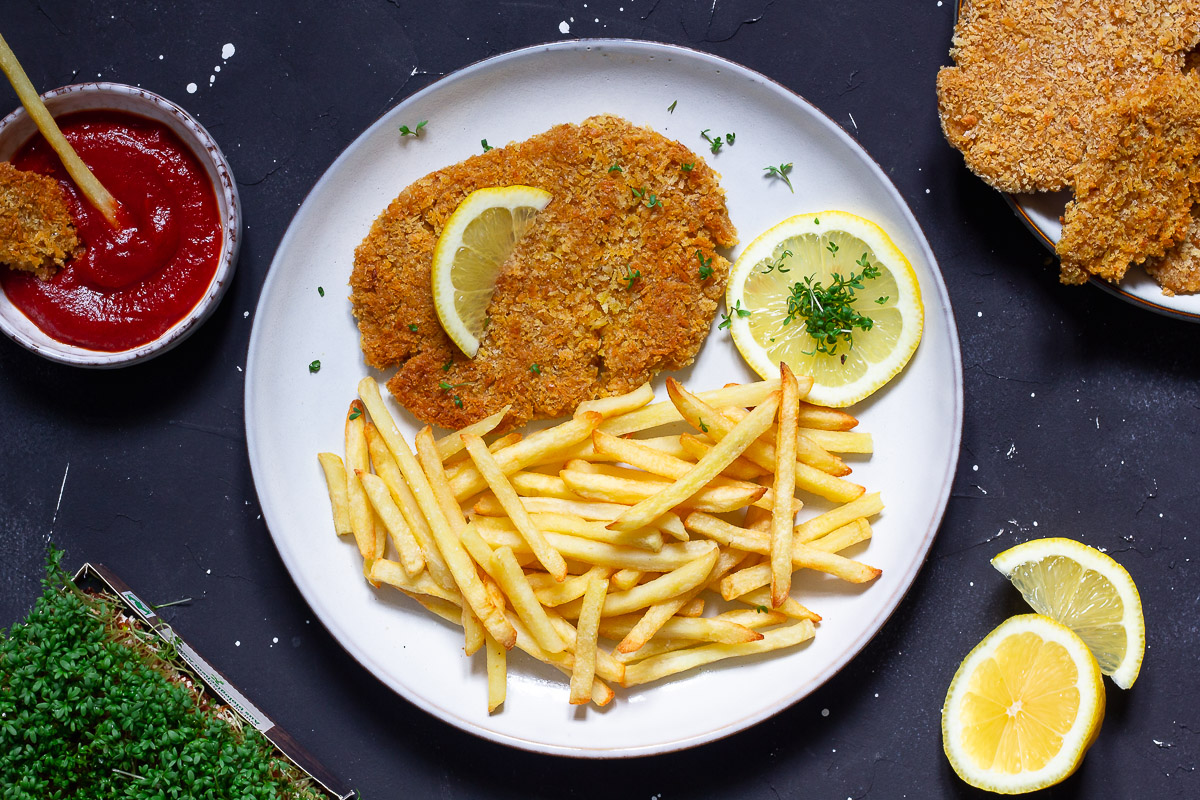 Vegan schnitzel are no longer a mystery. Almost every supermarket and discount store sells vegan schnitzel. And we've also had a recipe for homemade schnitzel made from soy steaks on the blog for a while. But schnitzels made from oatmeal were also new to us when we stumbled across the TikTok trend. The vegan oatmeal schnitzels are pretty darn cheap, but they're still supposed to be delicious.
Our blog is not called Cheap & Cheerful Cooking for nothing, so we quickly got into the kitchen and prepared a version of the inexpensive vegan schnitzel. And we also find them delicious. Even though it's the inner values that count, we all love the breadcrumb coating on schnitzels the most anyways. 😉
What's great about this recipe, apart from the cheap and easy preparation, is that you usually already have all the ingredients in the house. Perfect if you want to make it really quickly or don't want to leave the house for some reason. We can't wait to hear what you think of the oatmeal schnitzel.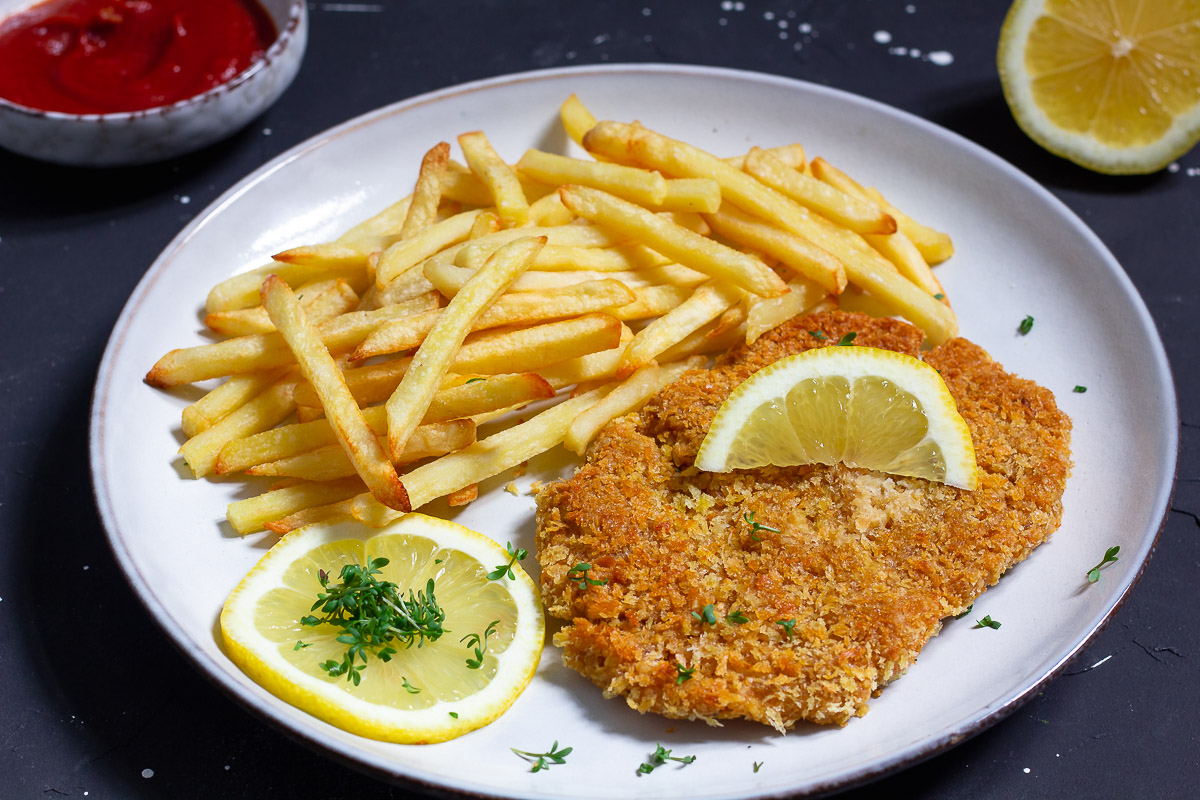 Vegan Oatmeal Schnitzel
Ingredients
175

g

oatmeal

,

or rolled oats

200

ml

water

1

tsp

mustard

45

g

breadcrumbs

vegetable oil
Dry Spices
1/2

tsp

salt

1/2

tsp

paprika powder

1/2

tsp

vegetable stock powder

1/4

tsp

pepper

1/4

tsp

onion powder

1/4

tsp

garlic powder

1

pinch

nutmeg

,

ground
Preparation
Mix together oatmeal and dry spices. Pour boiling water over and stir well. Stir in the mustard and let everything swell for about 10 minutes. If the mass is too dry at the end, simply add a little more water. If it's too wet, mix in a few more oats.

Form 4 schnitzels from the thick oatmeal mass with moistened hands. Roll them well in breadcrumbs.

In a large skillet, add enough vegetable oil to cover the bottom. Fry the schnitzel on both sides at medium temperature until golden brown. Be careful when turning and removing from the pan.
Song of the recipe:

German indie pop from the provinces (that's what the name Provinz means). Goes wonderfully with schnitzel and is playing over and over at Andi's spotify anyway.
(Would you like to listen to all the songs for the recipe? Find them collected in one playlist here)