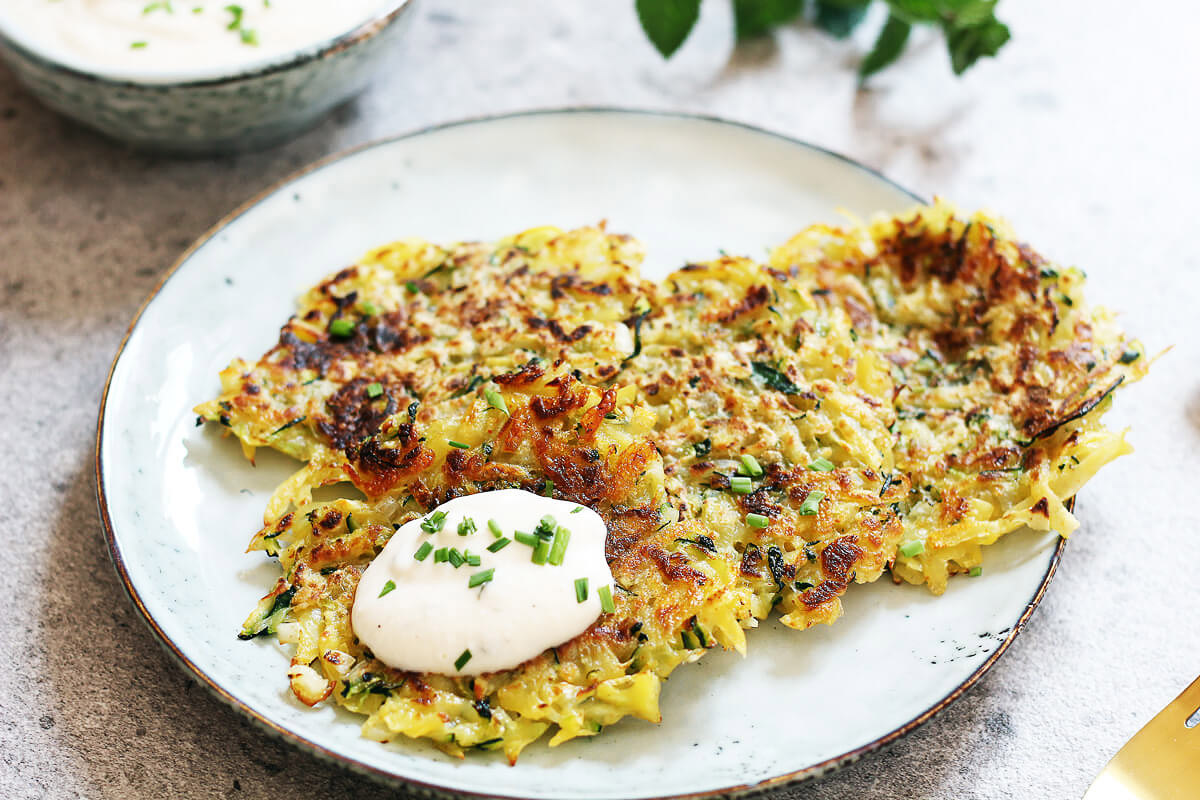 The zucchini season is at its peak. But it also means that you can hardly keep up with processing them. If you grow zucchini yourself in the garden or on the balcony or have a regional vegetable box, you probably know what we're talking about. The recipe collection for zucchini dishes can't be big enough. Since we also have fresh potatoes every week with the vegetable box, today we simply combine both to make delicious zucchini potato pancakes. In addition, a quick yoghurt dip, which is refined with tahini, lime and mint. The simple but delicious meal is ready.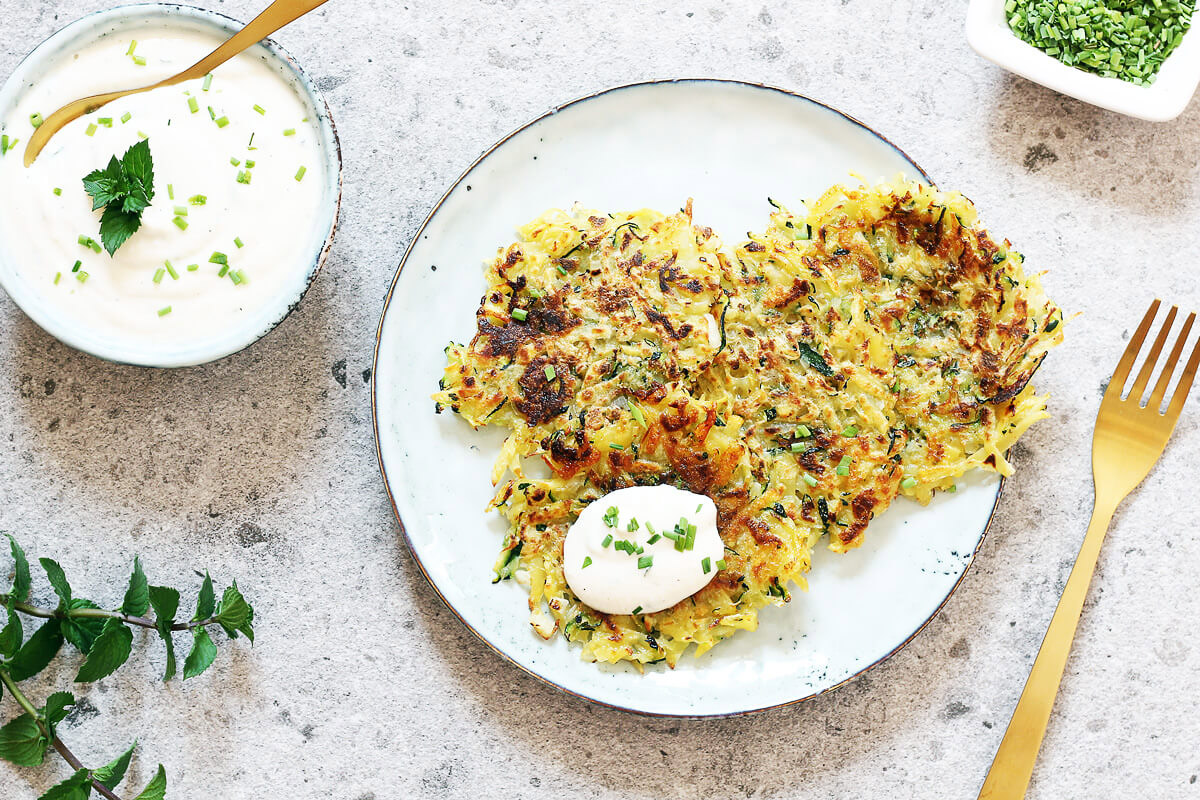 Vegan Zucchini Potato Pancakes with Yoghurt Dip
Ingredients
Zucchini Potato Pancakes
500

g

zucchini

500

g

potatoes

3

tbsp

wheat flour

2

tbsp

cornstarch

1

onion

,

small

1

tsp

salt

1/3

tsp

chili powder

canola oil

salz + pepper
Yoghurt Dip
250

g

vegan yogurt

1

tbsp

tahini

1

tbsp

lime juice

1

tbsp

mint

,

freshly chopped

1

pinch

salt + pepper
Preparation
Peel the potatoes and grate finely with the zucchini. Mix with the salt and let stand for a few minutes. Squeeze out the excess water with your hands.

Finely chop the onion. Add to the zucchini potato mixture with the flour, starch and chili powder.

In a large pan, heat some oil over medium to high temperature. Add a heaped tablespoon of the mixture, press flat and fry for about 5 minutes on each side. Season with salt and pepper.

For the dip, finely chop the mint and mix with the remaining ingredients to a smooth mixture. Serve with the pancakes.