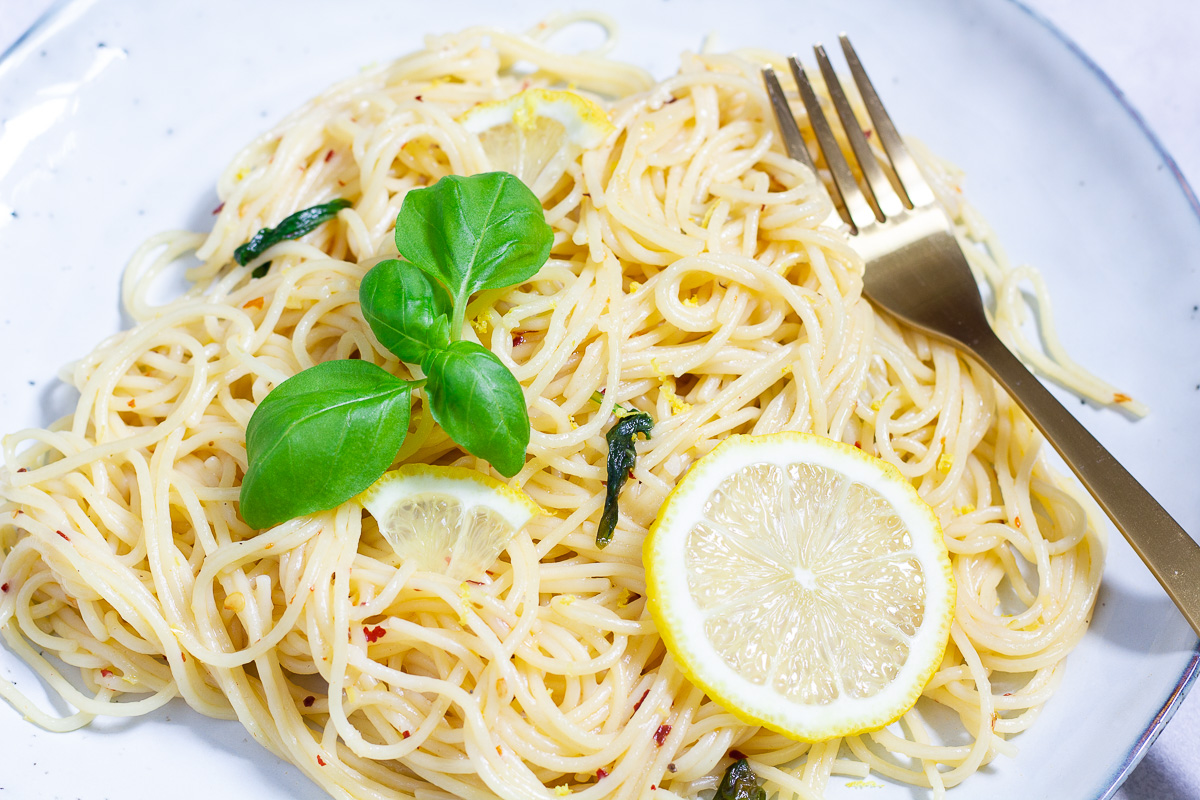 Fancy a quick, summery pasta that's super easy to prepare? Then this vegan one pot lemon pasta is just the recipe for you. As the name suggests, this version of pasta al limone is prepared in just a pot (okay, actually in a pan). The pasta cooks in the sauce. This way, the starch of the pasta is not lost, but it gives the sauce a wonderful creaminess. The juice and zest of a lemon give the dish a fresh taste.
Another big plus of this dish: you only need a few ingredients and they don't cost much, even in the best organic quality. Therefore, maybe our One Pot Lemon Pasta will soon be on your weekly menu.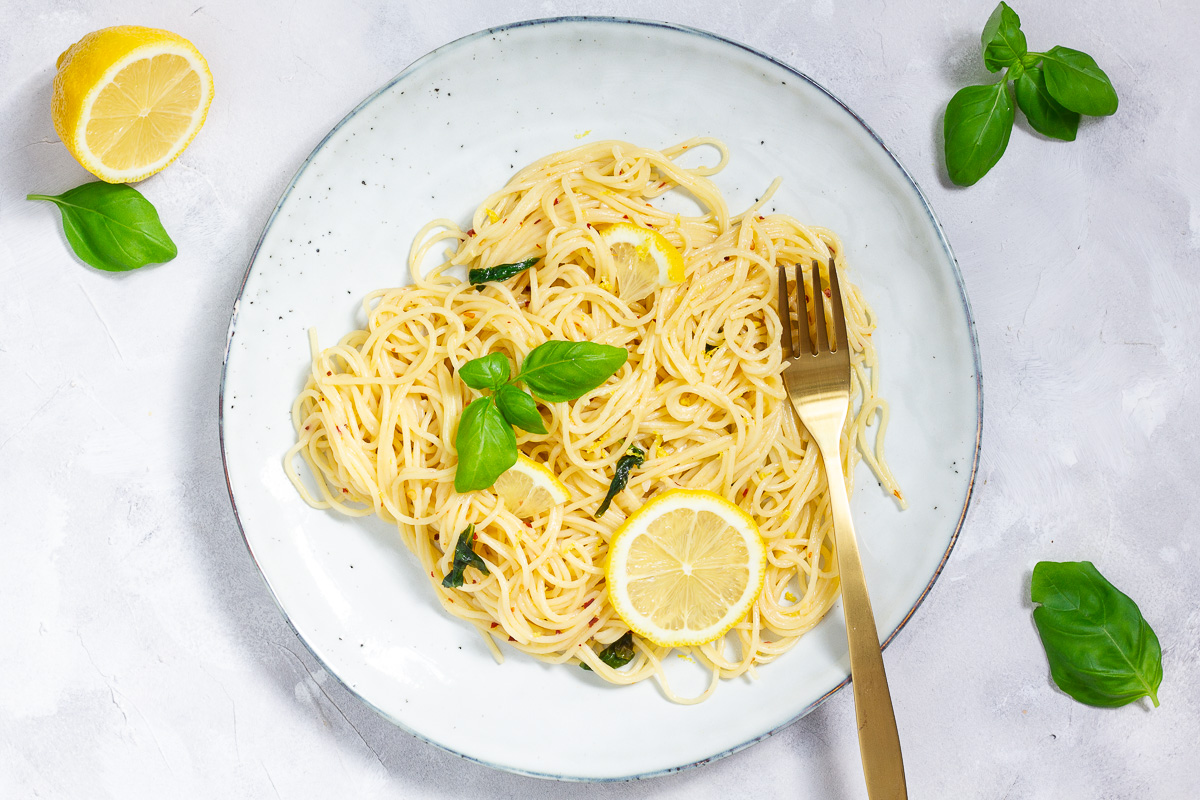 One Pot Lemon Pasta (Pasta al limone)
Ingredients
250

g

cappellini

,

alternatively thin spaghettini

1

lemon

,

organic quality

1

clove

garlic

50

g

vegan butter

1

tsp

chilli flakes

,

alternatively some pepper

1

tsp

salt

basil
Preparation
Cut the garlic into very thin slices. Grate the zest of the organic lemon. Put both together with the vegan butter and the chili flakes in a large pan and heat briefly.

Add salt and pasta. Gradually fill up with hot water. Only add enough water to cover the bottom of the pan and allow the pasta to cook. The pasta releases its starch into the water and a creamy sauce is automatically created.

After about a few minutes (depending on the thickness of the pasta), the pasta should be cooked al dente. Now add the juice of the lemon and a handful of basil leaves.

Stir well and finally season again with salt and pepper/chilli. Serve directly.
Song of the recipe:

Such a beautiful song. Played it myself in Ecstatic Dance DJ sets and recently floated to it at Fusion Festival early in the morning at 8 or so with goosebumps all over my body. Reason enough to share it with you too.
(Would you like to listen to all the songs for the recipe? Find them collected in one playlist here)