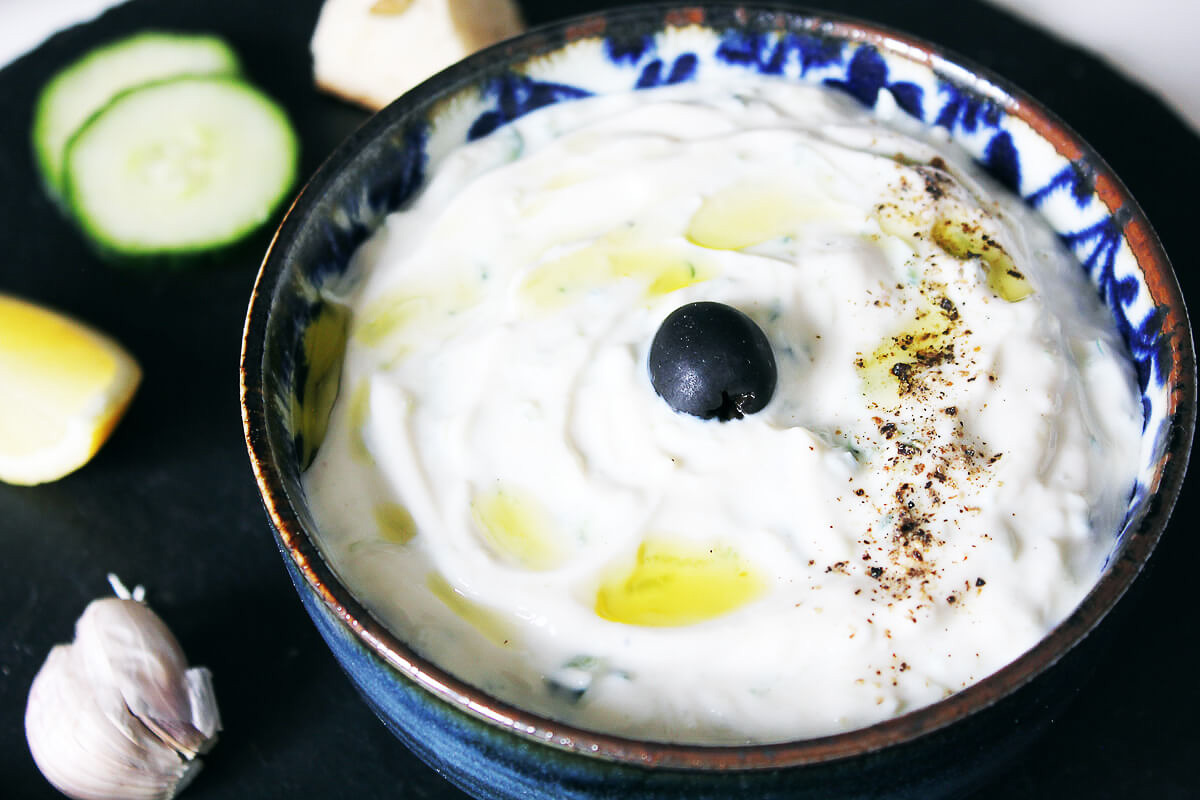 Tzatziki is of course not a typical German dish. Nevertheless, it has been an integral part of the diet in this country for a long time, just like kebab or cevapcici. The basis for this is the labor migration that began in the 1960s and also brought many Greeks to Germany as guest workers (an interesting article in German about this from The Federal Agency for Civic Education). Even today, there are Greek restaurants in many rural regions of Germany, which bring us dishes such as Gyros, Souvlaki, Dolmadakia, Saganaki or Tzatziki closer from an early age on. The Greek yogurt dip with garlic has therefore become a real classic for barbecues in Germany over the years. We also have vegan tzatziki on almost every mixed grill. Reason enough to finally upload our recipe to the blog.
The preparation is very easy. Vegan yogurt or quark is refined with grated cucumber, garlic and a few spices. Yes, that's it! There is actually only one small trick to consider: the grated cucumber is mixed with a little salt beforehand. This removes part of the liquid from the cucumber. So the Tzatziki won't water down later.
Instead of the obvious soy yogurt, we also like to use soy quark. Why? Quite simple, the curd is a little thicker and has a higher fat content. It is more reminiscent of Greek yogurt, which is also fatter, protein-rich and creamier than conventional yogurt. If you don't find vegan quark in your area, you can of course also use vegan yogurt. Just make sure you buy the unsweetened version. 😉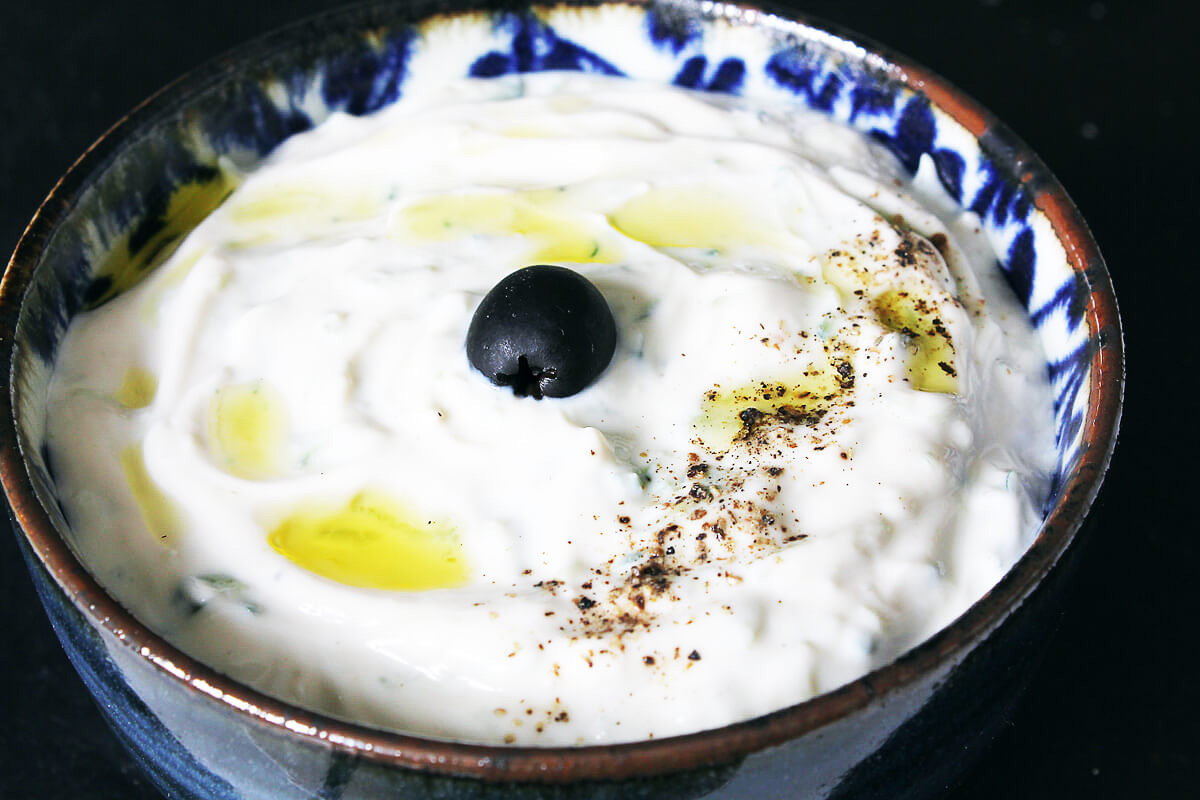 Vegan Tzatziki – Greek Yogurt Dip
Ingredients
400

g

soy quark

,

alternatively soy yogurt

1/2

cucumber

2

cloves

garlic

1

tbsp

olive oil

1

tbsp

lemon juice

1

tsp

salt

1

pinch

pepper
Preparation
Grate the cucumber, mix in a bowl or a sieve with 1/2 tsp salt and let it steep for at least 10 minutes. The salt now removes liquid from the cucumber.

Chop or press the garlic very finely. Mix with soy quark, lemon juice and olive oil.

Carefully squeeze the resulting liquid out of the grated cucumber. Put the cucumber in the soy curd and season with salt and pepper. If you have the time, let it sit for a couple of hours before serving.