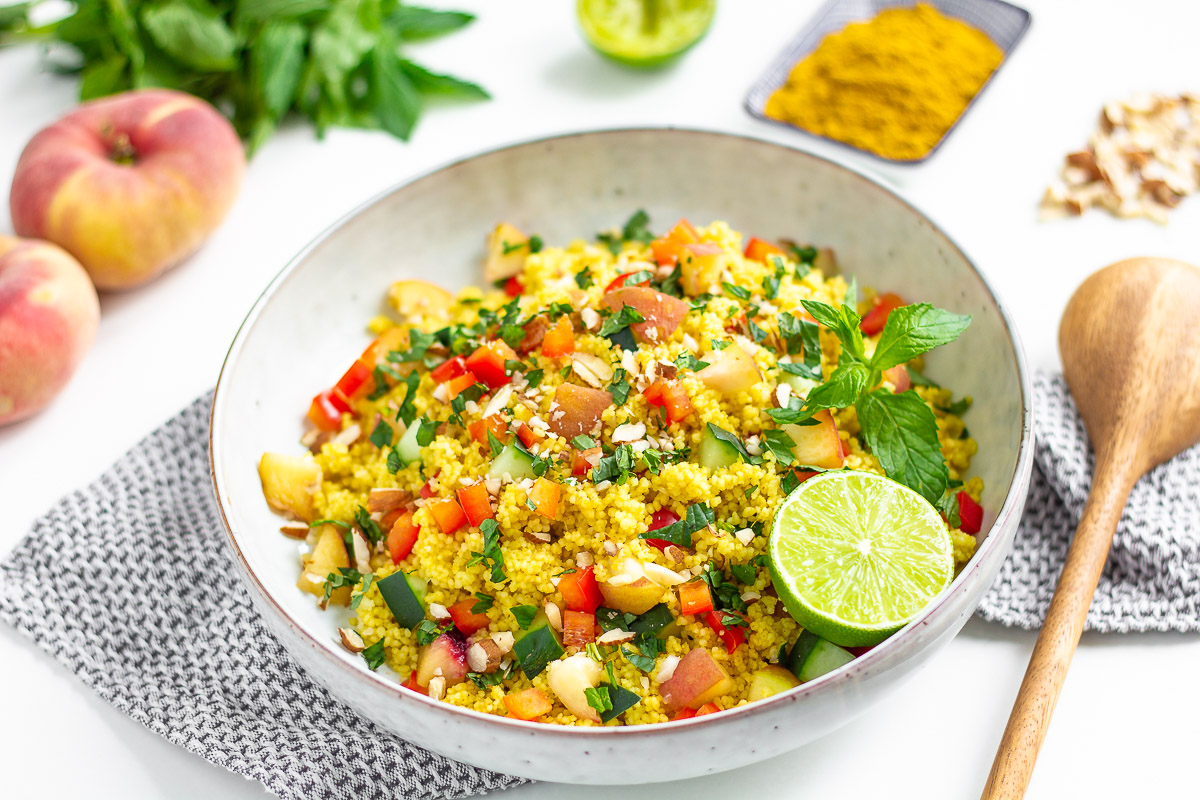 No matter what the weather is outside, today it will be summery and international in the kitchen. Couscous from North Africa meets a spicy dressing with curry powder. This is accompanied by mint, bell pepper, cucumber, almonds and peaches. You heard right: peaches! With the crisp, fresh vegetables they create a wonderful combination of flavours. No additional sweetness is needed in the dressing, because the fruit sweetness is completely sufficient.
The preparation of the salad is super easy and goes so quick. Pour the boiling vegetable stock over the couscous and let it steep. In the meantime, chop the bell pepper, cucumber, peach and mint. Mix the dressing. Bring everything together. Depending on your mood, a few chopped almonds on top. Ready to serve.
The couscous salad with peach and mint is perfectly suited as a side dish for barbecues or other dishes, but also goes well simply pure as a light main course. Of course, as always, it is completely vegan and even comes without any plant-based substitute products.
It doesn't even need those, because the salad tastes really delicious like it is. It's tasty when it is served fresh and still slightly warm but also later on straight from the refrigerator. We tested it ourselves. So no problem at all if you cook a little bit too much of it. Simply fill the remainings in a glass or a box and put it in the fridge. There it keeps fresh for a few days.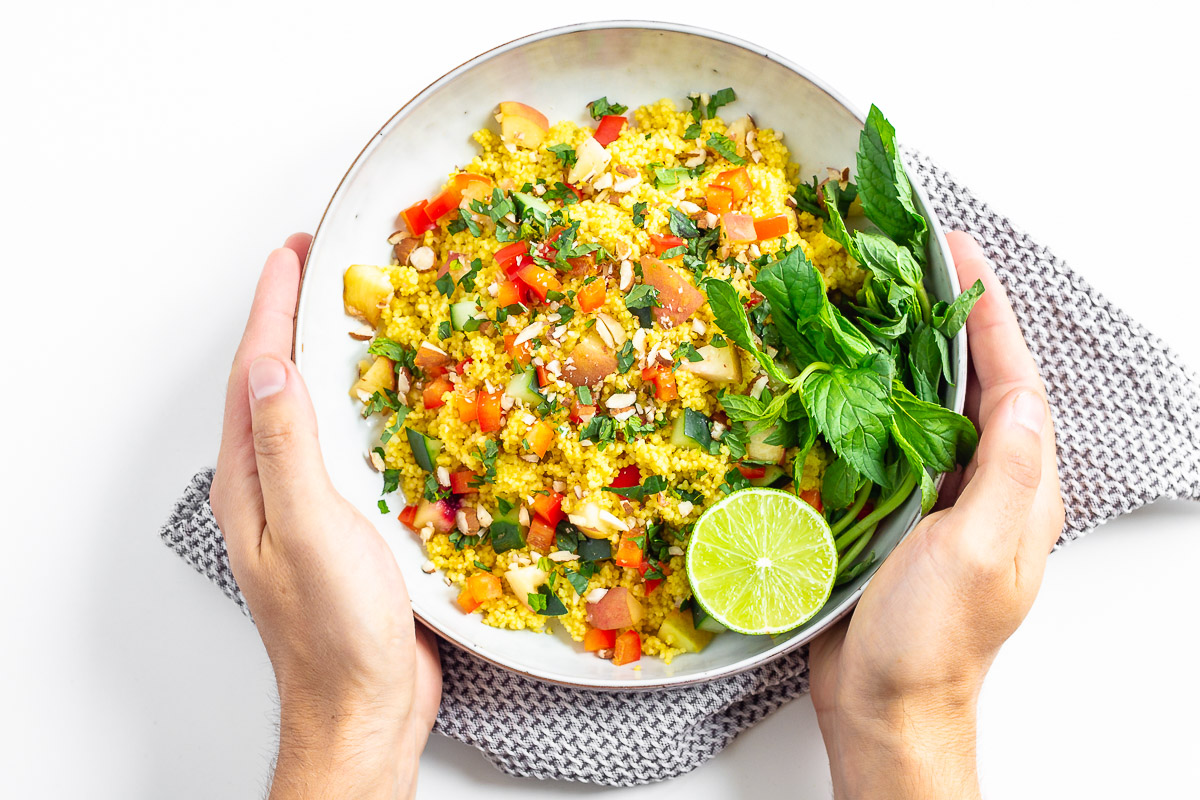 Couscous Salad with Peach and Mint
Ingredients
250

g

couscous

500

ml

light vegetable stock

3

peaches

1

small bunch

mint

1

red bell pepper

1/2

cucumber

2

tbsp

almonds

,

chopped
Dressing
5

tbsp

olive oil

6

tbsp

lime juice

,

is equivalent to juice of about 1,5 limes

2

tbsp

curry powder

1

tsp

salt

1/2

tsp

pepper
Preparation
Put the couscous in a large saucepan and pour the boiling vegetable stock over it. Let it steep with the lid closed.

In the meantime, finely dice the bell pepper, cucumber and peach. Roughly chop the mint.

Mix the ingredients for the dressing. Fold into the couscous together with the vegetables and mint.

Serve the couscous salad sprinkled with the chopped almonds.