Although Vietnam is one of the South Eastern Asian countries, where I've never been to, I already loved Vietnamese cuisine for a long time. This is one of the main reasons why I will travel there the upcoming weeks instead of freezing my butt off in Germany. Later this day my flight to Ho-Chi-Minh-City takes off and the upcoming recipe for bun chay is my farewell before diving into Vietnamese culture.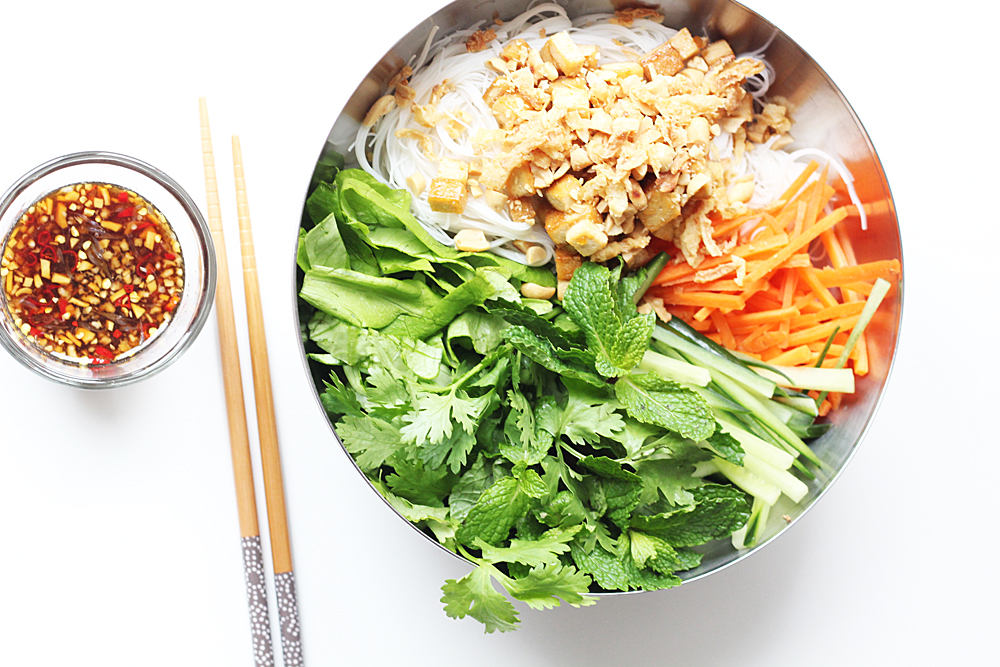 Vietnamese cuisine stands for a special freshness and lightness evoked by herbs like mint, coriander and all kinds of basil but also by fresh lime juice and the right amount of chili. These components play a main part in bun chay. Bun chay is a kind of lukewarm noodle salad with tofu and this is my very own version, of course 100% vegan and 100% cheerful. If you can't get enough of Vietnamese cuisine, also try this Banh Mi recipe.
BUN CHAY
Ingredients for 2 big bowls of bun chay (about 3 euros each):
RICE NOODLE SALAD
200 g rice vermicelli
1 carrot
1/2 cucumber
1 bunch of herbs (mint, coriander, thai-basil)
about 1/3 head lettuce
150 g tofu
2 tbsp neutrale vegetable oil
optional: 1 tbsp sweet chili sauce
4 tbsp fried onion
4 tbsp peanuts
DRESSING
2 garlic cloves
1 thumbnail sized piece of ginger
1 chili
3 tbsp sugar
4 tbsp soy sauce
3 tbsp rice vinegar
2 limes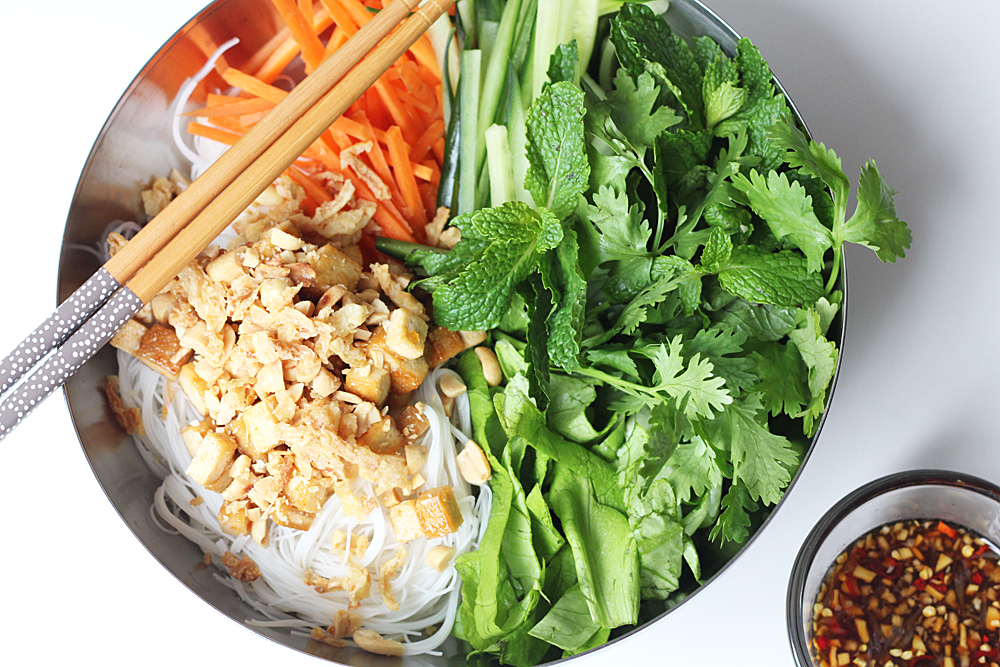 Preparation
1. Whisk together sugar, lime juice, vinegar and soy sauce in a small bowl. Peel ginger and garlic. Finely chop ginger, garlic and chili. Add to the bowl, stir again and set aside until everything is done.
2. Roast the peanuts in a pan without oil. Finely chop or grind them up. Quarter one half of the cucumber lengthwise, cut out the watery core and cut the rest into small strips. Wash or peel the carrot and julienne as well. Wash and dry the salad and cut into bite sized chunks. Wash and dry the herbs and tear into bits. Cook the rice vermicelli according to package instructions.
3. Meanwhile dice the tofu and fry from all sides in a pan with the vegetable oil. Optional: Add sweet chili sauce in the end.
4. Divide the noodles onto two large bowls. Put salad, carrot, cucumber and tofu on top. Sprinkle with herbs, peanuts and fried onion. Serve the dressing extra in small bowls. Now everyone can start his own tasty mess armed with chopsticks and a spoon.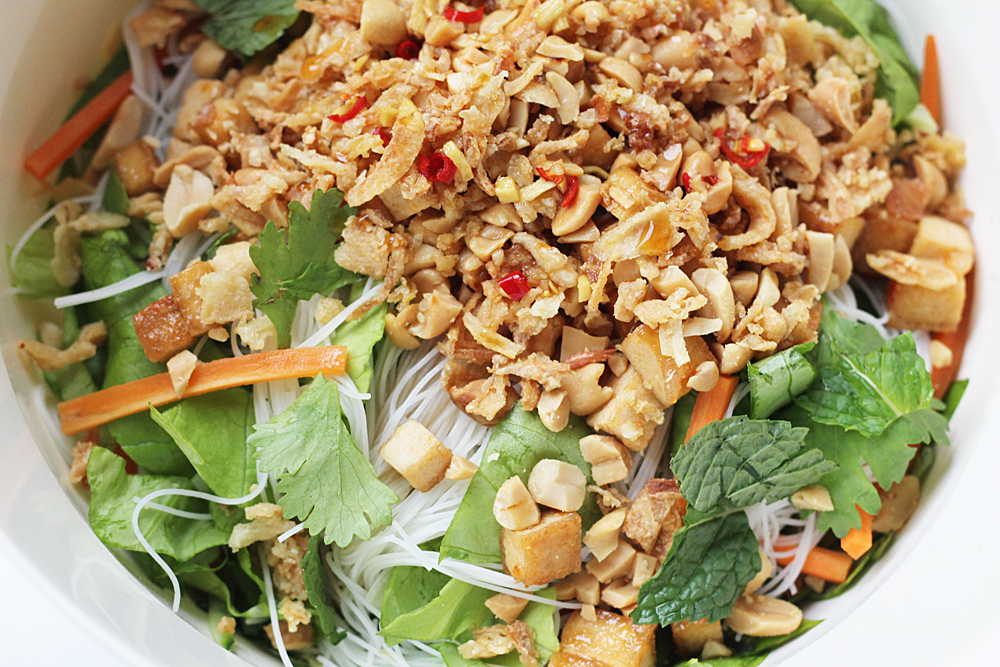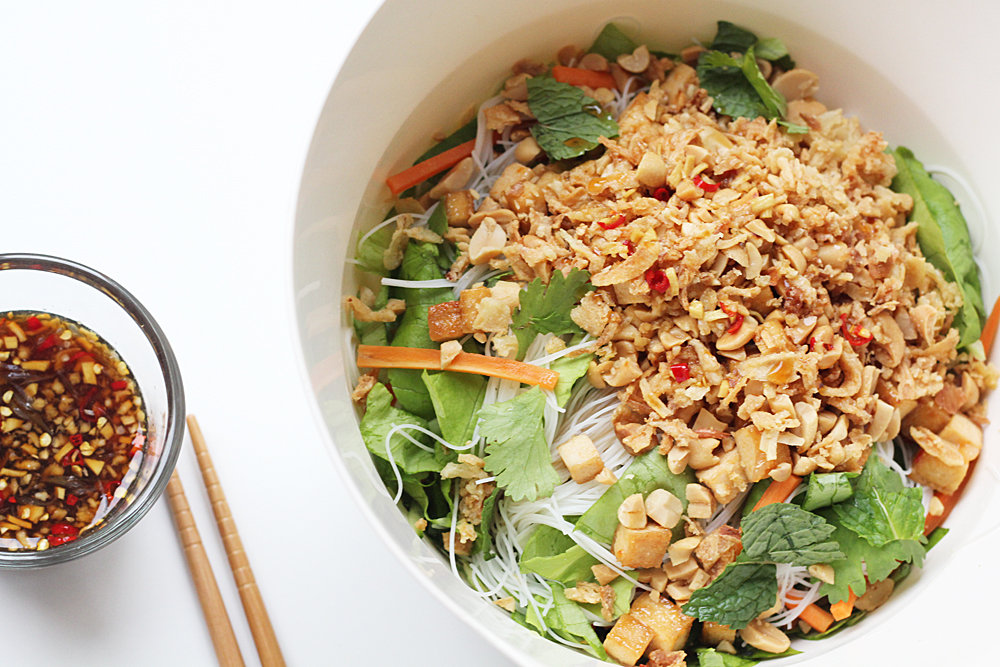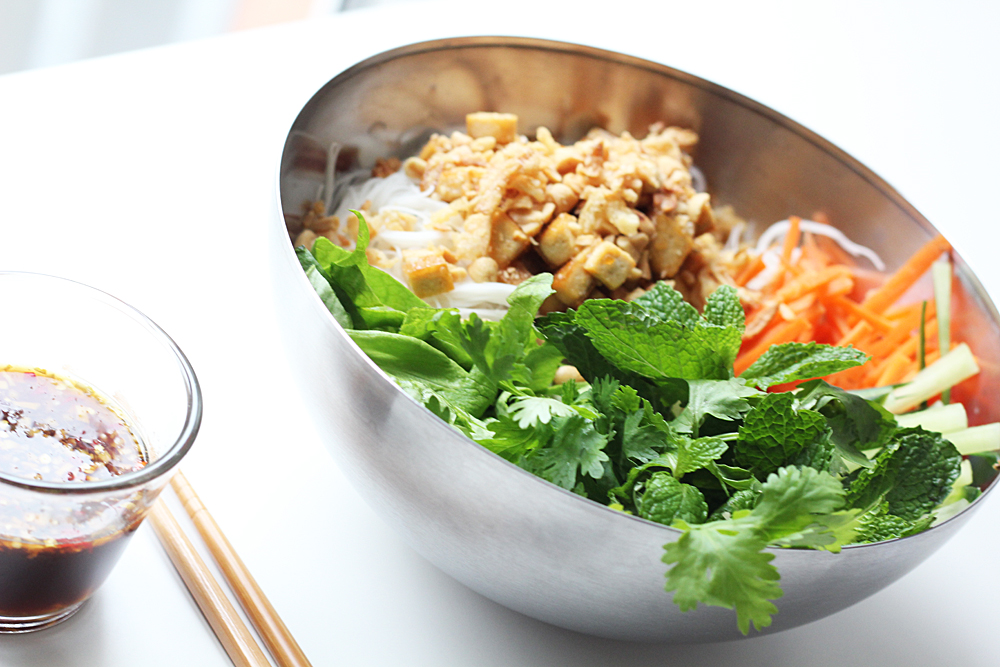 MerkenMerken
MerkenMerken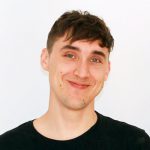 Fried onion fanatic, DJ and citizen of the world