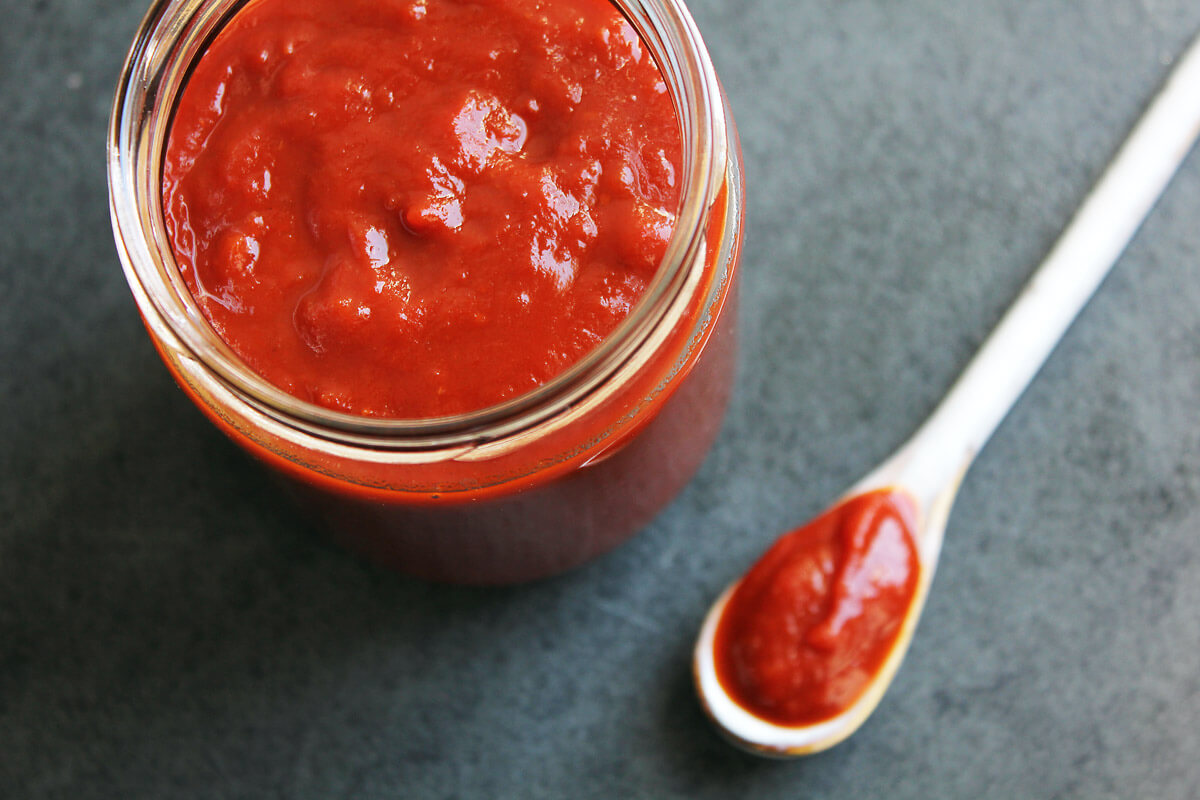 BBQ sauces are ten a penny. But this very special aroma composition with maple syrup and apple is definitely not available in the supermarket. The grill sauce tastes wonderfully fruity, has a fine acidity and is not too sweet. Nevertheless, you will love it as a fan of sticky-smoky-sweet barbecue sauces. It shows once again: homemade tastes best. The recipe is super easy to prepare and, despite the special taste, the list of ingredients is really no rocket science.
Only liquid smoke is probably not available in conventional supermarkets. Vegan or grill shops carry the small bottles more often. If necessary, you can also get them online. Instead, you could also use smoked salt for the smoky note. Then please leave out the soy sauce so that the sauce does not become too salty. An investment in liquid smoke is worthwhile in any case, because it should be dosed sparingly and therefore lasts a long time. We like to use the liquid smoke aroma in marinades and sauces.
BBQ Sauce with Maple Syrup and Apple
Servings:
1
jar (approx. 500 ml)
Ingredients
2

cloves

garlic

1

onion

,

small

3

tbsp

tomato paste

300

g

passata (sieved tomatoes)

250

ml

apple juice

5

tbsp

maple syrup

1

tbsp

apple vinegar

1

tbsp

chili flakes

1

tbsp

liquid smoke

1

tbsp

soy sauce

1

tbsp

mustard

2

tbsp

canola oil
Preparation
Finely chop the onion and garlic and sauté with the oil in a saucepan at medium temperature. Add the tomato paste and roast.

Add the remaining ingredients, bring to the boil briefly and then simmer at medium temperature for approx. 45 - 50 minutes.

Blend the sauce if desired with the hand blender and pour hot into a clean container. The BBQ sauce can be kept in the fridge for a few days to weeks.