Pizza without cheese? It's totally fine. Regardless of whether it's super simple like a pizza marinara or lavishly topped with all kinds of vegetables. From time to time we also like to have a thick layer of cheese on top. There are now a large number of vegan cheese alternatives available. But firstly, they are not all good, and secondly, they are usually quite expensive. You can definitely reduce packaging waste and save money by simply making the vegetable cheese yourself. Today we will show you a very simple recipe for this, without any lengthy ripening process. The result is a vegan mozzarella that is specially designed for gratinating. It melts wonderfully and easily pulls strings.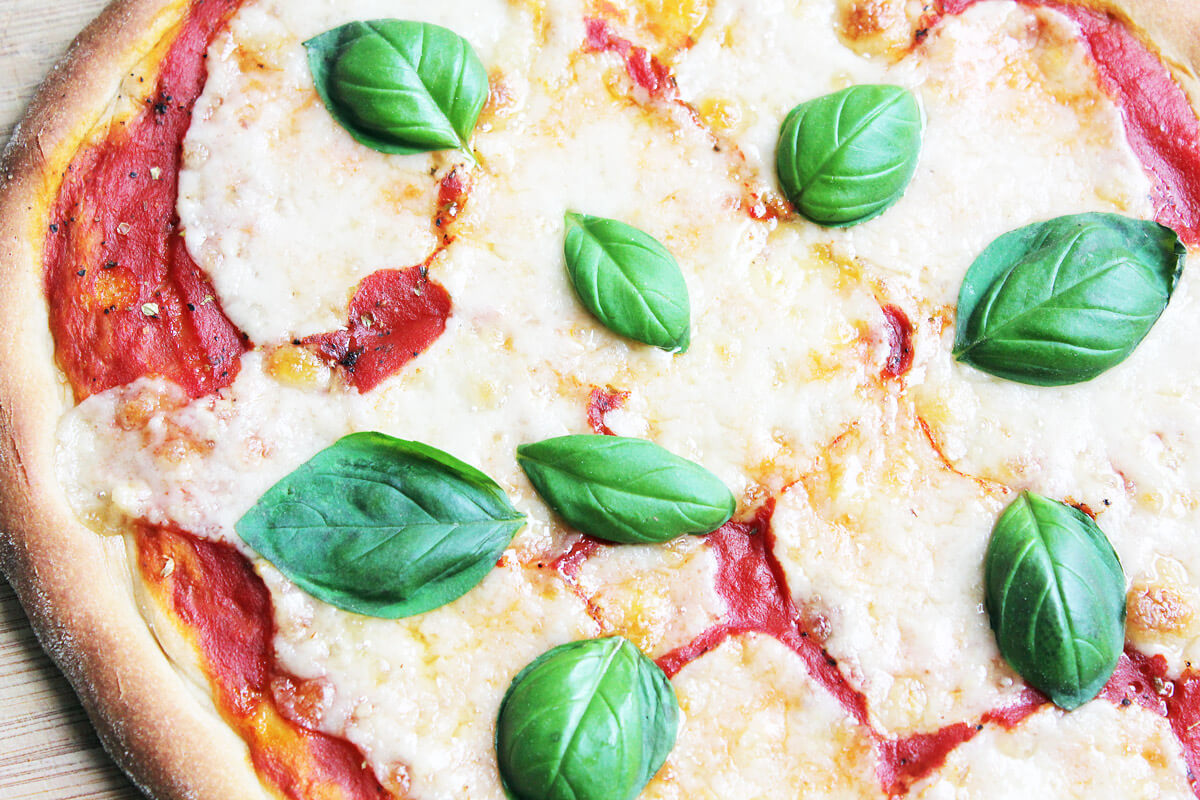 Vegan Meltable Mozzarella Cheese
Ingredients
40

g

cashews

1

tsp

lemon juice

1

tsp

agave syrup

2,5

tbsp

tapioca starch

2

tbsp

nutritional yeast flakes

1

tbsp

agar-agar

1

tsp

salt

80

ml

neutral vegetable oil
Preparation
Pour 350 ml of boiling water over the cashews and let them soak for at least 20 minutes.

Process the cashews together with the soaking water with the remaining ingredients in a food processor to a smooth mixture.

Bring mixture to the boil in a saucepan at medium to high temperature until it thickens. Stir again and again so that nothing burns.

Fill the cashew mozzarella into screw-top jars and let them cool in the refrigerator for at least 1 hour without a lid.

For further use simply distribute small pieces over pizza, casserole, etc. for gratinating. The leftovers of the vegan mozzarella cheese can be kept with lid on in the refrigerator for a few days.