Creating pasta dishes without animal products isn't a big hurdle. Classic spaghetti with tomato sauce is usually vegan. You just have to take care not to buy egg noodles but to buy "regular" semolina instead. Nowadays you can find alternatives made of spelt flour, rice flour, corn flour or other cereals and plants made for different target groups.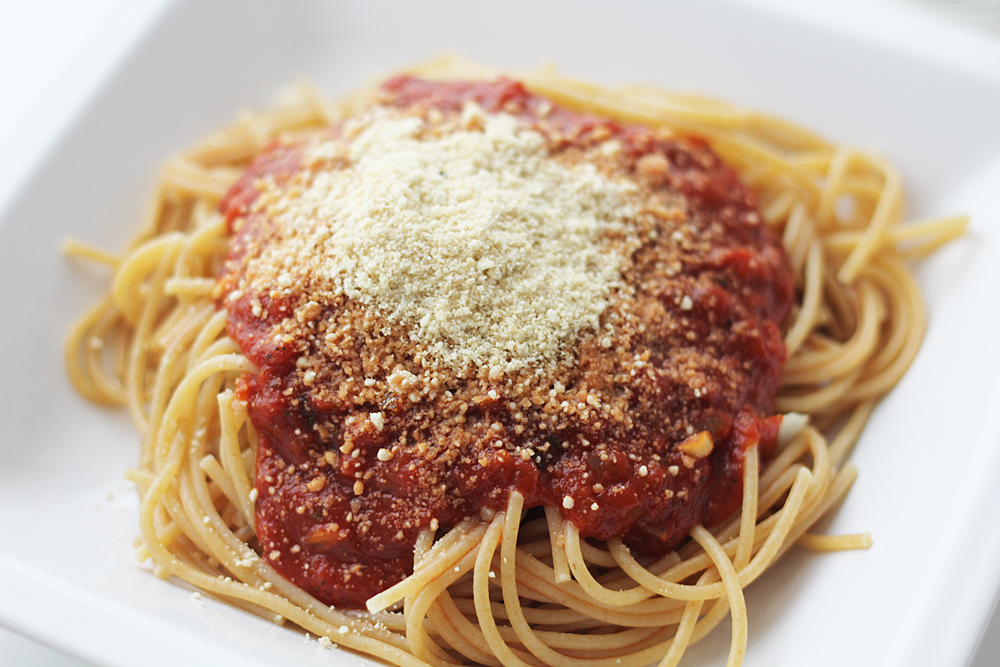 But then you reach the point where plain pasta with sauce isn't satisfying enough. You remember the time when you loaded heaps of parmesan on top of your pasta and you really miss this dinner ritual. Or you spend way too much money on some kind of vegan parmesan, which usually is pretty expensive. But you don't have to do so because creating your own vegan grated parmesan cheese is simple, quick and cheap. With only 3 ingredients you can create an authentic plant based version of grated parmesan within seconds.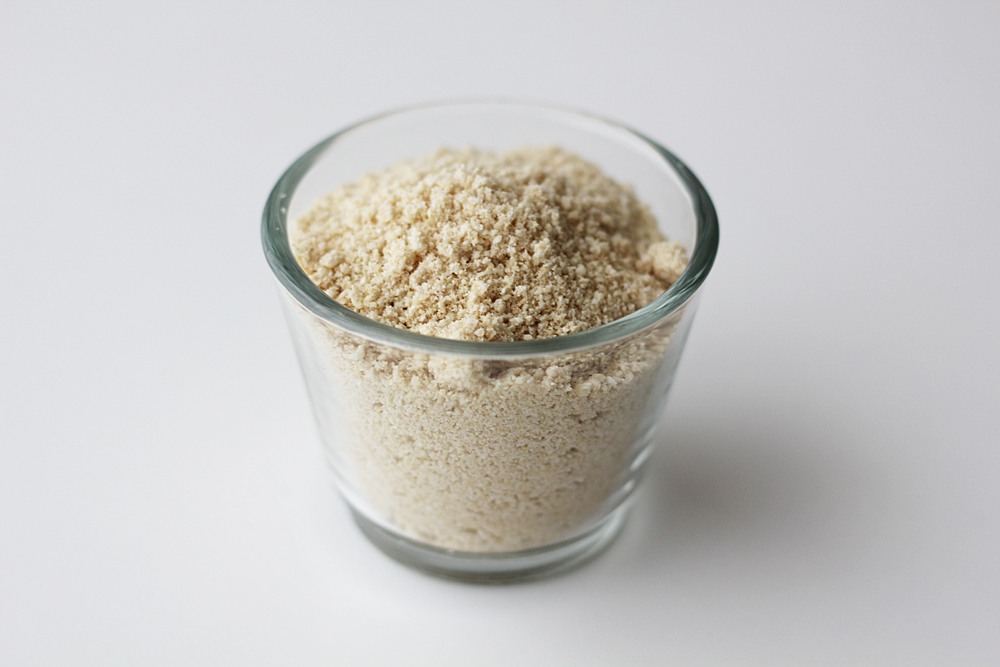 Ingredients for 1 jar cashew parmesan (about 2,50 euros):
150 g cashews (unsalted)
30 g nutritional yeast
1 tsp salt
Preparation
Put the ingredients in a blender and use the pulse function (the blender will work at its fastest speed just as long as you press the button) to achieve a finely but crumbly mixture. In a screw top jar this vegan grated cheese can be stored in the fridge for a couple of weeks.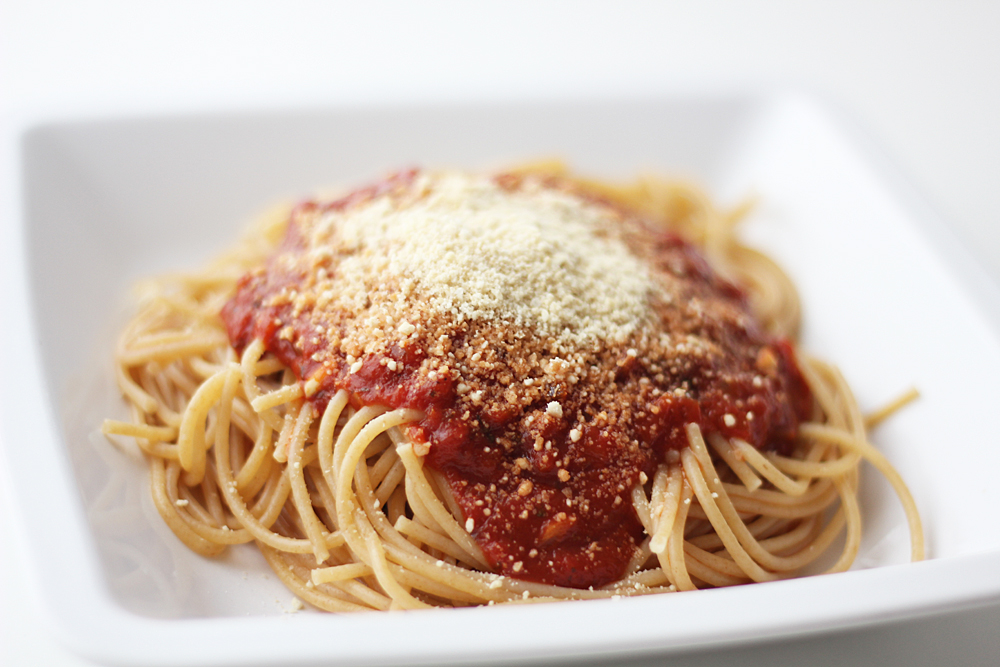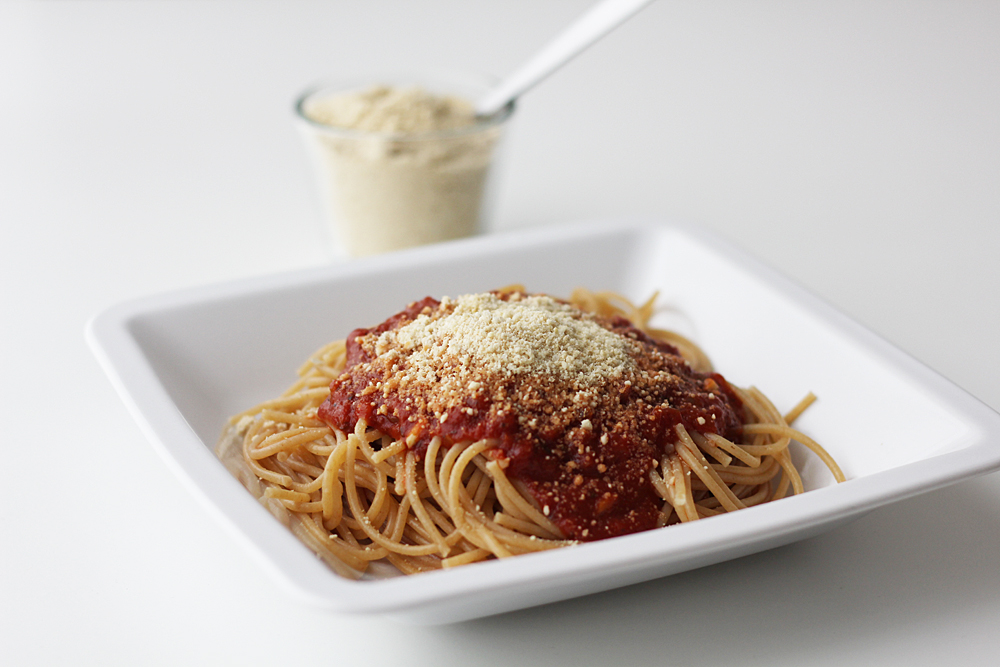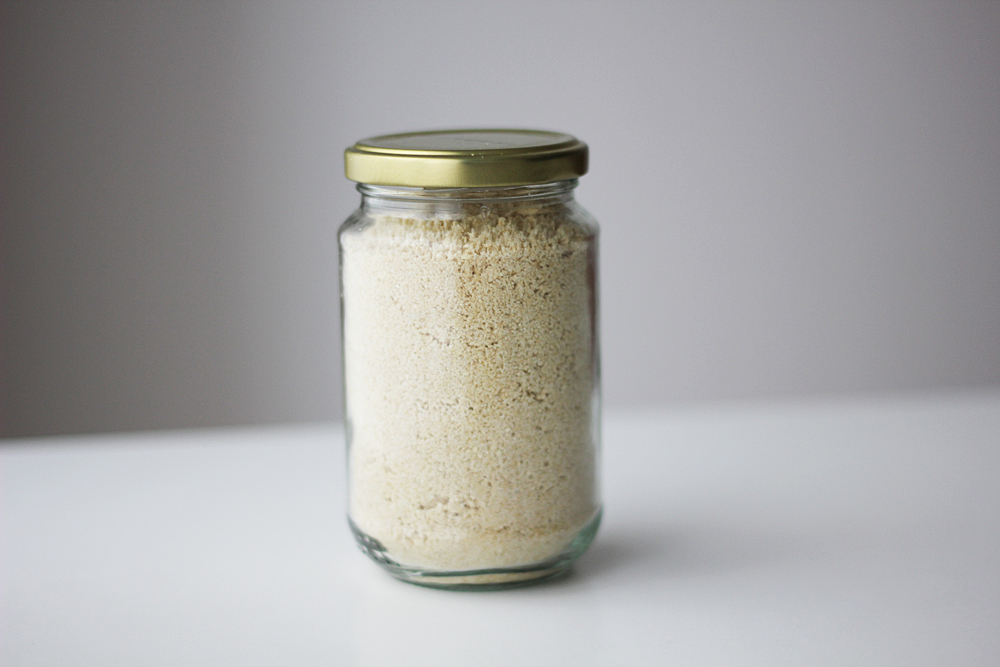 MerkenMerken