Are you looking for a plant-based alternative to ricotta cheese? The quickest and simplest version works like this: simply blend soaked cashews with some water, lemon juice and nutritional yeast. Season to taste. Your vegan cashew ricotta is ready.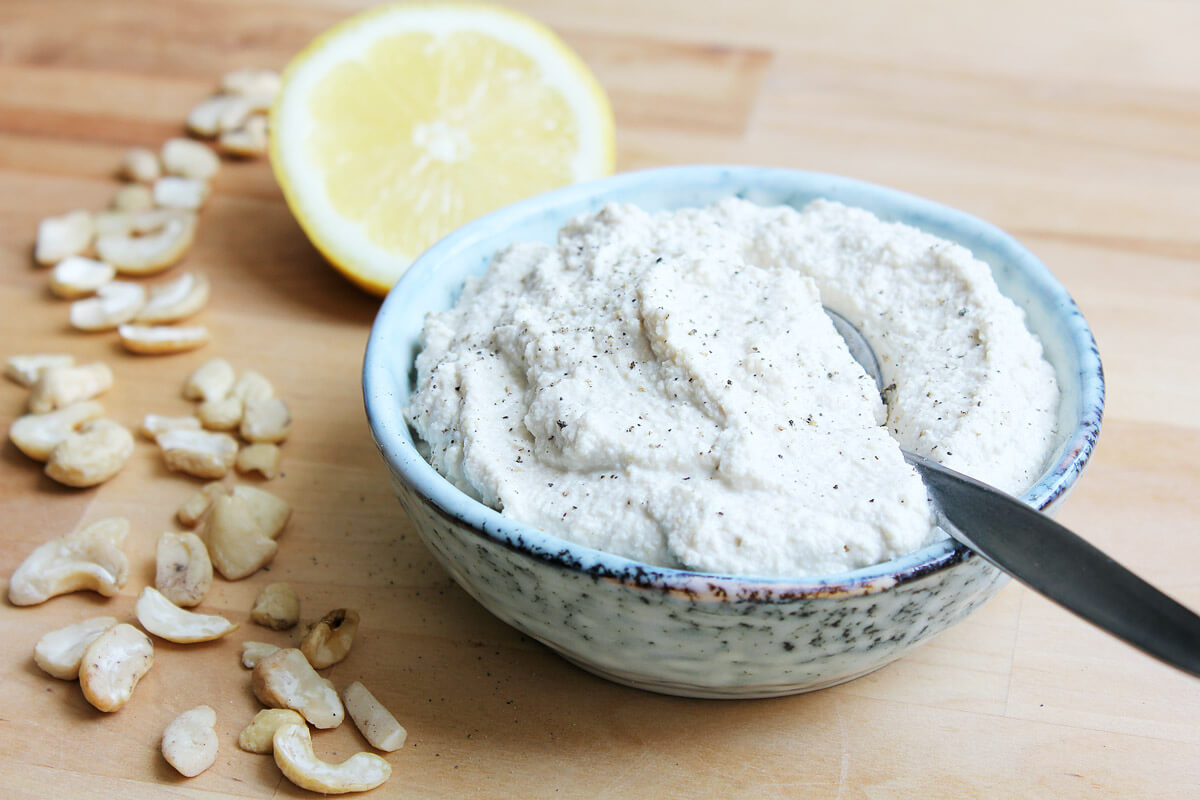 Because of the combination of cashews, nutritional yeast and lemon juice, the ricotta alternative has a nutty, slightly cheesy flavour and a pleasant acidity.
Instead of cashews you can also use almond or a almond cashew mixture. It is only important that the nuts are well soaked in water before blending. This is best done overnight. If you are in a hurry, you should use hot or boiling water for soaking them and still wait for an hour.
Cashew ricotta is great as a topping or filling of pasta, but also tastes good on a slice of bread. The vegan ricotta can be kept in the fridge for at least a week and therefore does not need to be used up immediately.
VEGAN CASHEW RICOTTA
Ingredients for 1 glass (about  2,25 Euros):
150 g cashews
3 tbsp lemon juice
75 ml water
1,5 tbsp nutritional yeast
salt
optional: 1 pinch garlic powder
Preparation
1. Let cashews soak for a couple of hours (best is to soak them overnight) in plenty of water. For a quick version, soak the cashews in hot water for at least 1 hour.
2. Drain the cashews and blend them with the remaining ingredients to a creamy but not too liquid mixture. Season with salt.