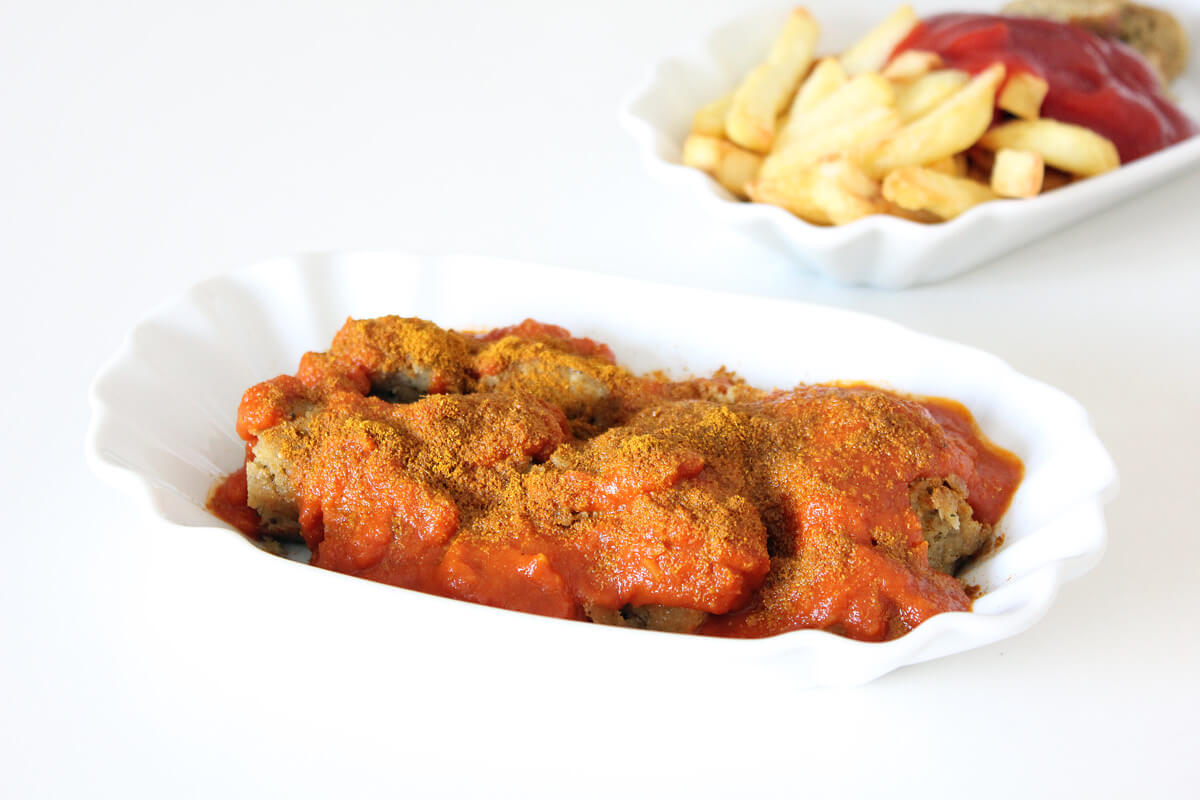 Currywurst is one of those typical German dishes and it is seen as a local speciality particularly in the Ruhr area and in berlin but also in hamburg. We will probably never know for sure, where the recipe for currywurst originally comes from. But it is told that Herta Heuwer made the first currywurst sauce from tomato purée, water, paprika and other spices in 1949 in Berlin Charlottenburg. She also applied for a patent under the name Chillup – a combination of chili and ketchup – 10 years later.
As the curry sauce recipes are usually plant-based, you only have to substitute the sausage for a vegan currywurst. Our favourites for that are homemade vegan brats, but of course the recipe works with all kinds of sausages.
You can also get creative with the sauce. The aromatic sauce of this recipe can be classified somewhere in the middle of the classic currywurst sauce and the super modern modifications with aromatics like cola, apple sauce or pineapple. In short, not boring but also not too fancy. Coriander and cumin slightly come through but don't upstage the tomato and the curry powder. Enough of the talking, let's move on to the cooking and eating!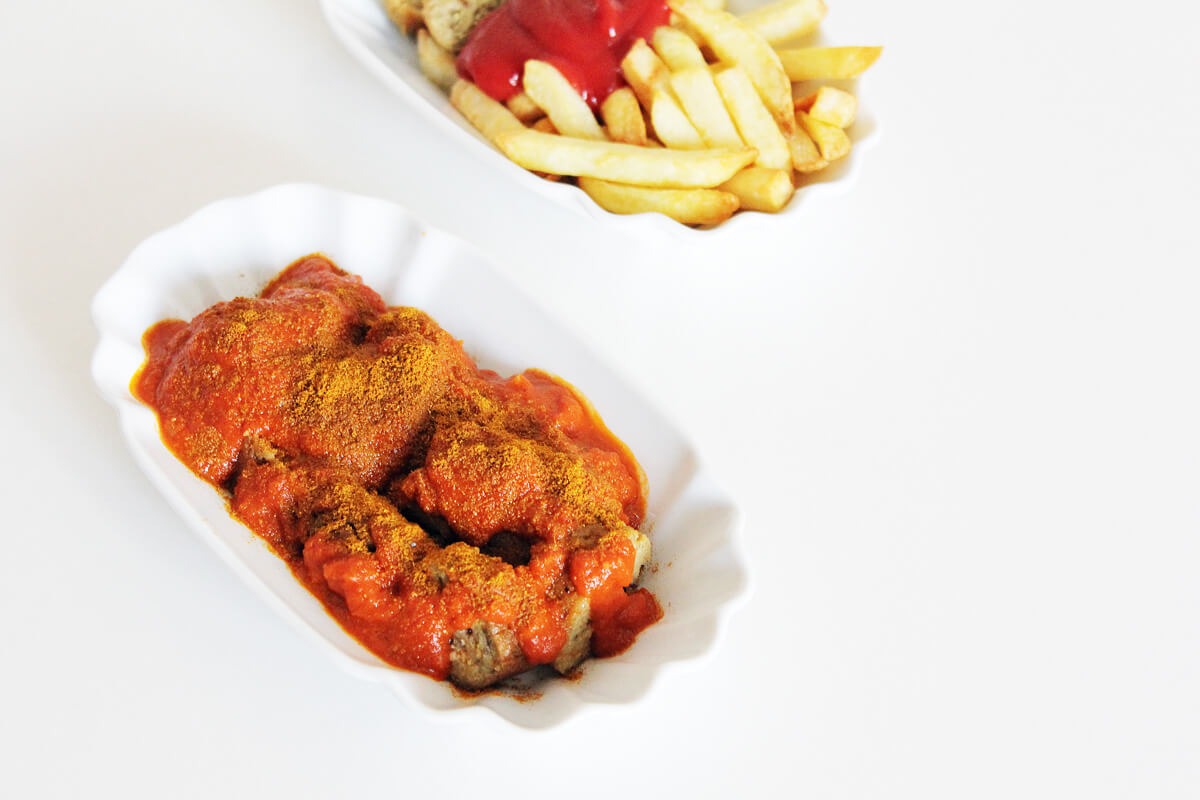 Vegan Currywurst
Ingredients
5

vegan brats

1

can

canned tomatoes

2

tbsp

tomato purée

1

onion

1

clove

garlic

1

chili pepper

1

tbsp

curry powder

,

+ more to dust

1

tbsp

paprika powder

1

tbsp

vegan worcester sauce

1

tbsp

agave syrup

1/2

tsp

coriander powder

1/2

tsp

cumin powder

salt and pepper

sunflower oil
Preparation
Finely dice onion, garlic and chili pepper. Sauté in a saucepan with a good splash of sunflower oil on medium high heat. Add tomato purée and let it roast.

Add canned tomatoes as well as spices and let it reduce for at least 10 minutes without a lid on. But the sauce only gets better if you let it simmer longer. Meanwhile you can prepare your side-dishes like fries. Take the sauce from the heat, blend it as much as you please, eventually thin it down to the desired texture and season to taste.

Fry the brats in a pan with some sunflower oil until golden brown from all sides. Cut in slices, top with sauce and serve dusted with curry powder.