Grilling season has started and of course vegan brats are a must. Nowadays almost every organic market or supermarket offers vegetarian and vegan sausages. But most of them are rather dry, poor in taste and besides that rather expensive. It's worth making your own vegan brats. The basic recipe is from "Die Umsteiger"'s blog and has proven time and time again. We experimented a lot and studied some butchers' recipes for brats and thereupon tweaked some details to optimise the taste even more. If you cook regularly, you should have most of the ingredients at home nevertheless. And you won't regret it, if you have to buy some of the ingredients first. The vegan brats also work well as a currywurst or on a bavarian hot dog. Professional advice: you can easily prepare larger amounts of the sausages and freeze them afterwards.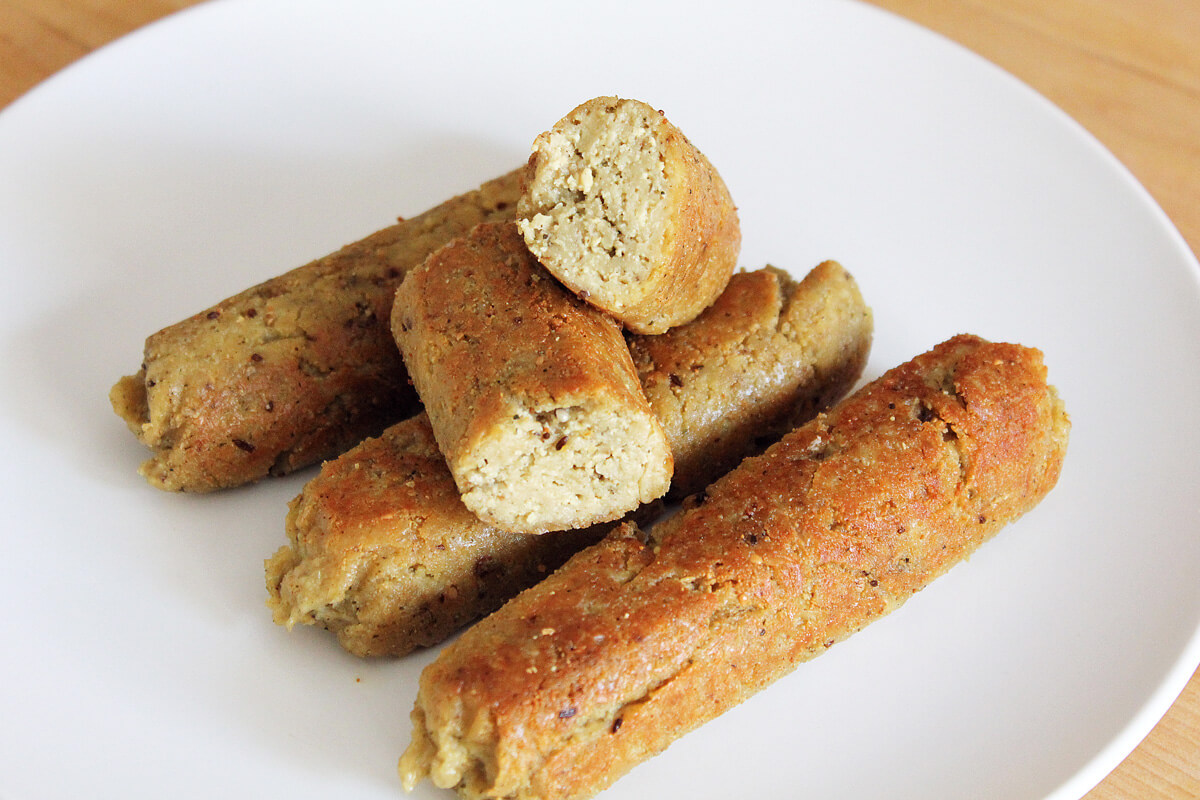 VEGAN BRATS
Ingredients for 5 large brats (about 0,60 Euros each):
MAIN INGREDIENTS
130 g vital wheat gluten powder
100 g firm tofu
200 g water
40 g neutral vegetable oil
1/2 tsp guar or carob gum
SPICES
1 clove
2 tsp salt
1/2 tsp mustard seeds
1 tsp caraway seeds
1 tsp marjoram
1/2 tsp coriander seeds
1/2 tsp garlic powder
1/2 tsp onion powder
1/4 tsp white pepper
1/4 tsp yeast extract (alternativ: 1 tbsp nutritional yeast)
1 pinch of nutmeg
Preparation
1. Grind clove, mustard seeds, caraway seeds and coriander seeds into fine powder (e.g. with the help of a mortar or a high performance blender). Then mix all ingredients except of the vital wheat gluten powder in a blender.
2. Put the vital wheat gluten powder into a bowl. Add the liquid ingredients and mix well with a fork. Then knead the dough about 5 minutes with your hands and divide into 5 portions each about the same size.
3. Prepare 5 pieces of aluminium foil (about 25 cm long each) with the shiny side up. Now roll each piece of dough into sausage shape, roll up in the aluminium foil and twist the ends so the sausages are securely tied up.
4. Bring some water to a boil in a large sauce pan and lower the temperature so the water isn't boiling anymore but only simmering. Steam the sausages in a steamer basket (we just use a metal strainer or colander instead) with the lid on for about 50 minutes.
5. Let the sausages cool down afterwards. Then remove them from the foil and just as you like fry the vegan brats in some oil or put them on the grill brushed with oil.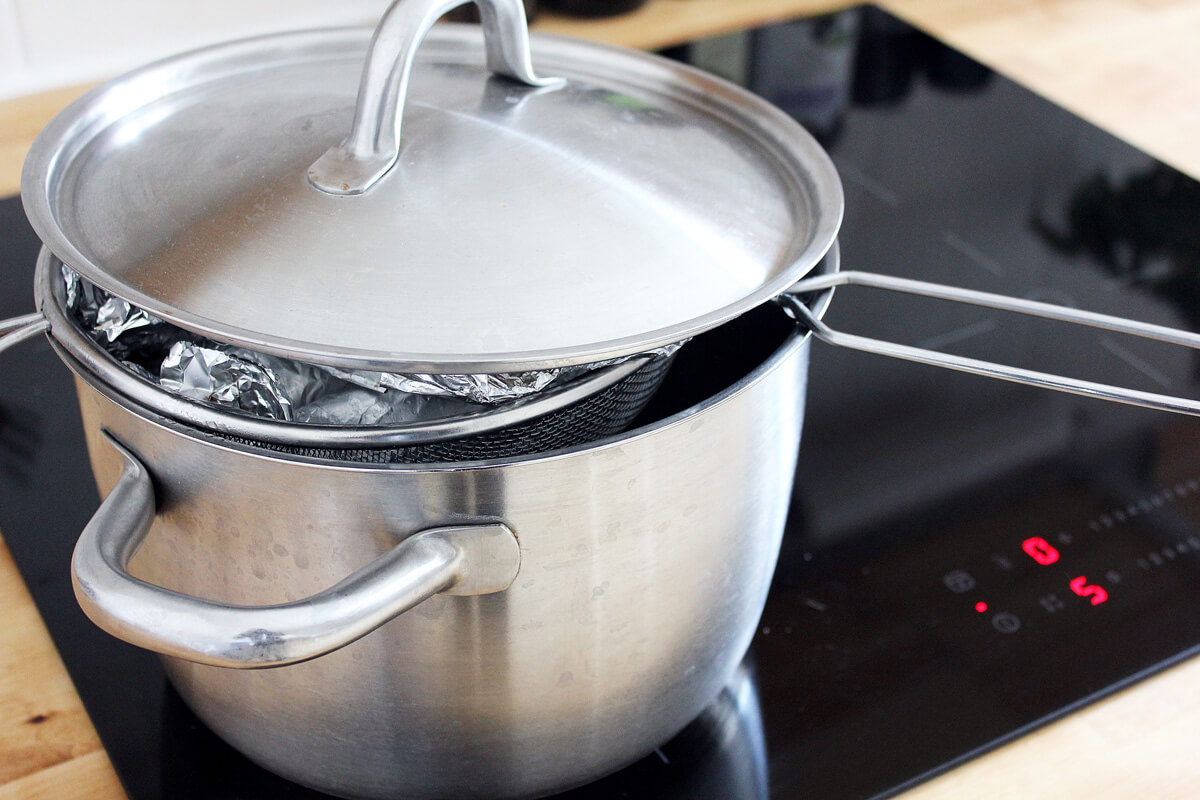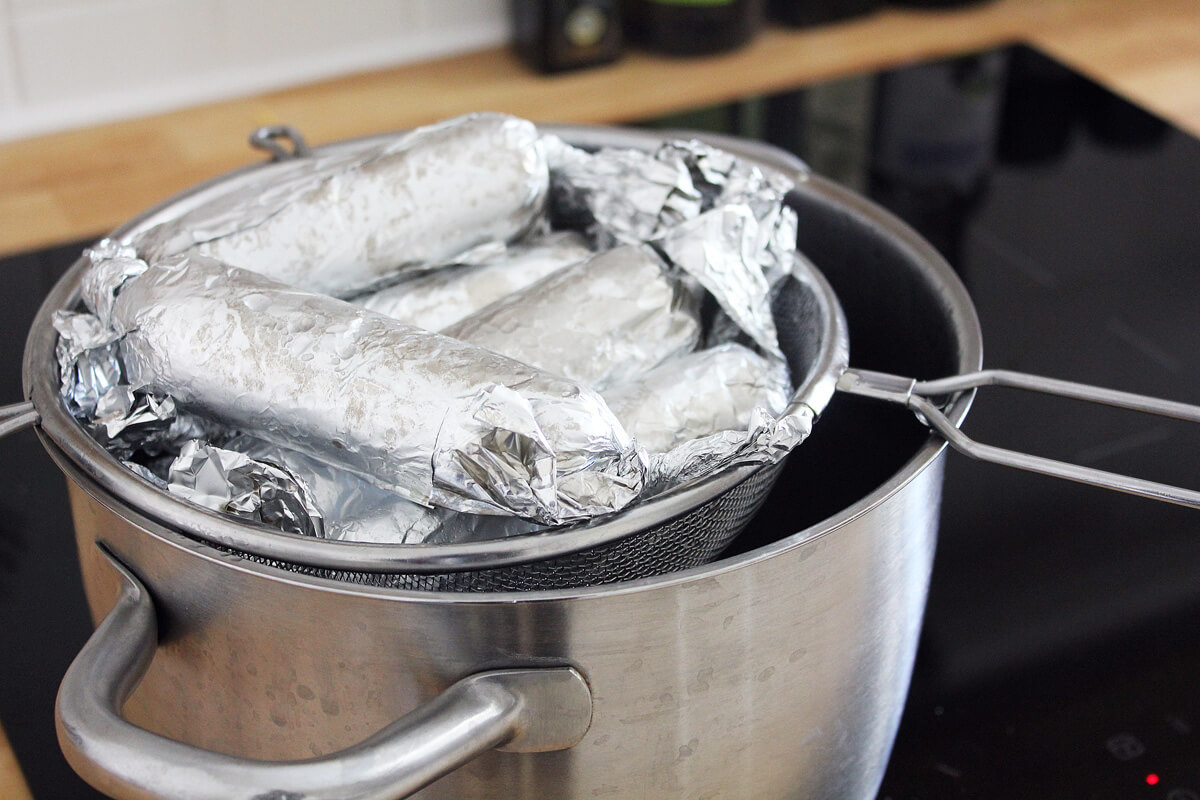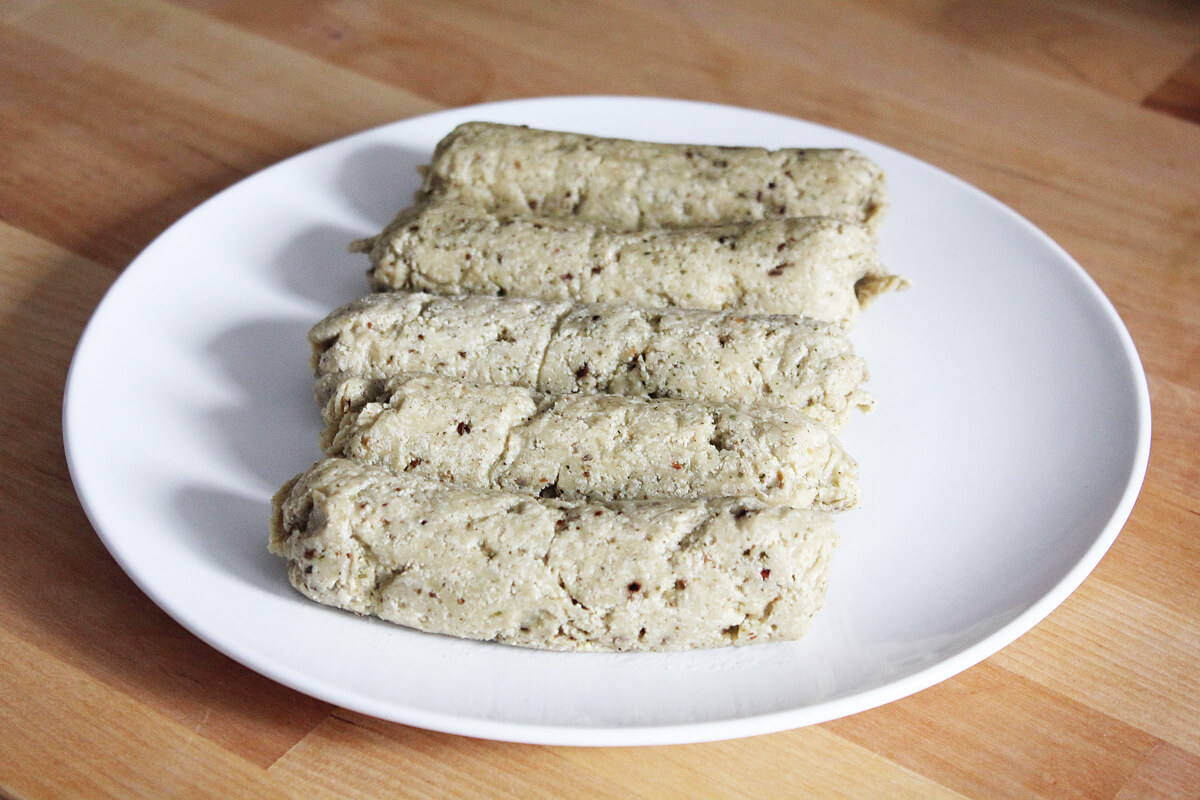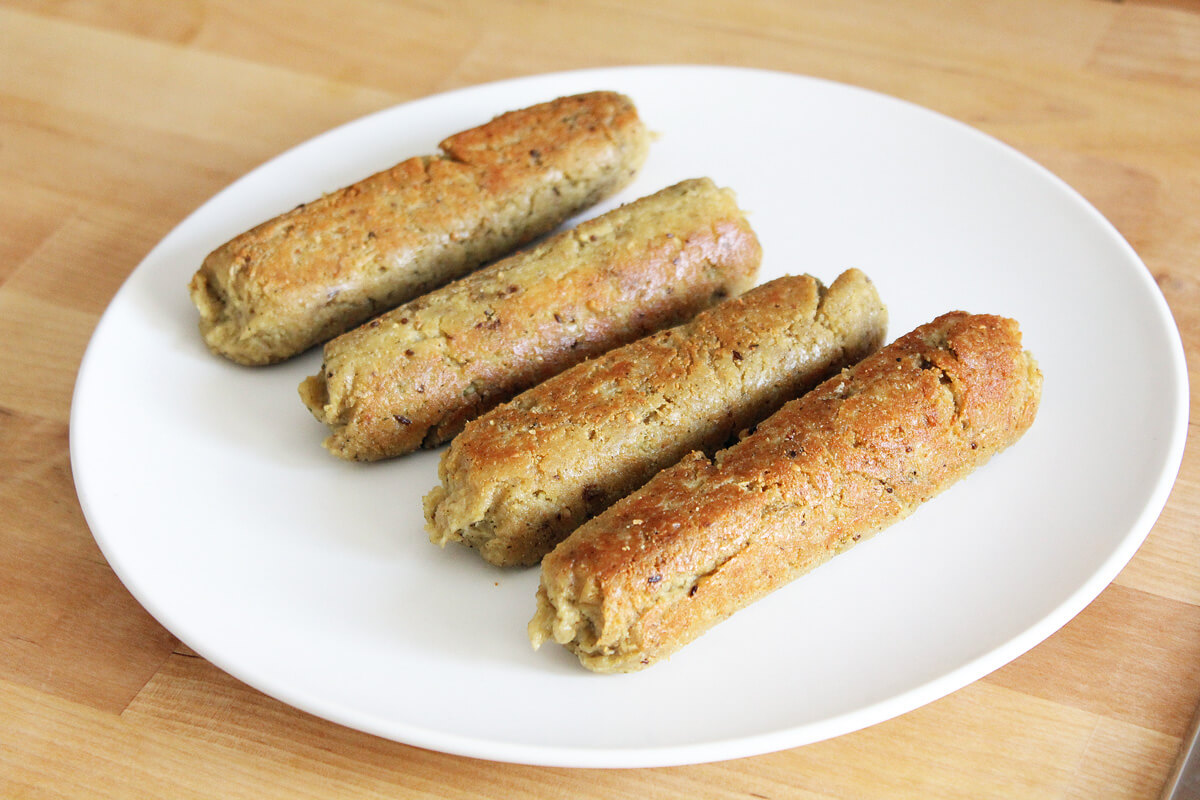 MerkenMerken