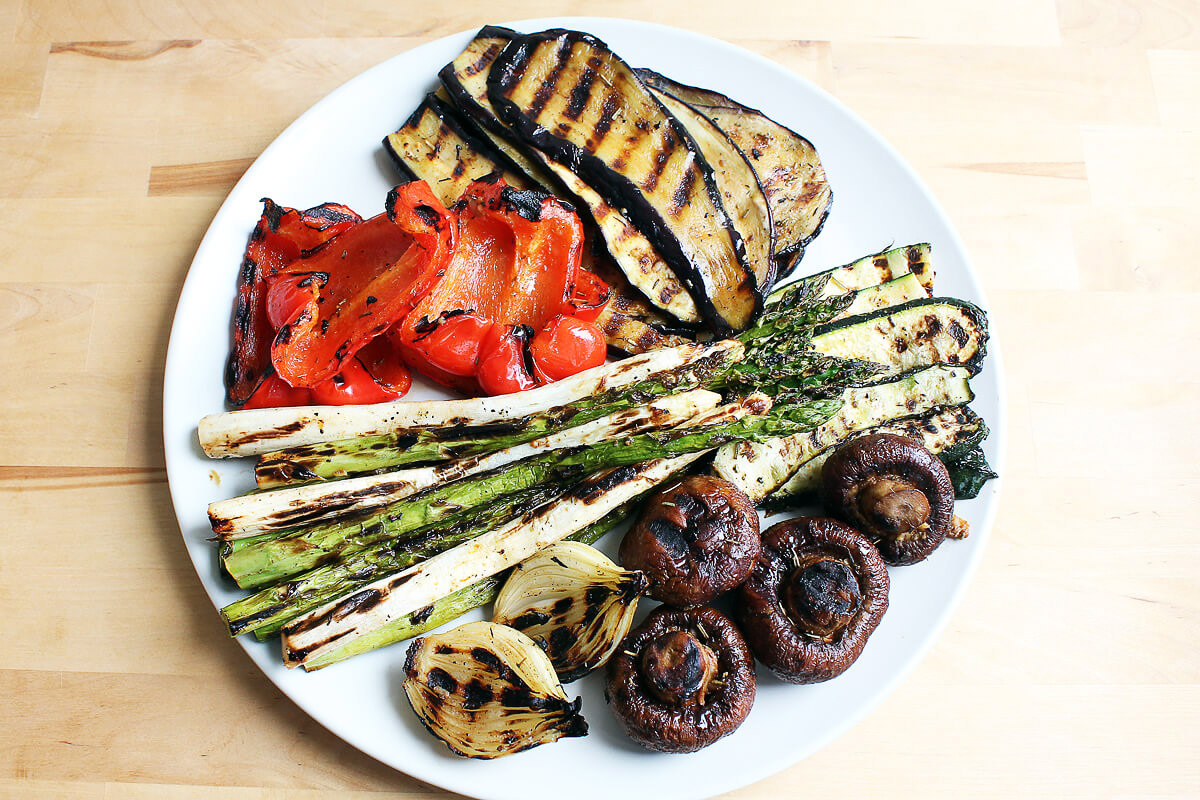 What could be better than a plate full of colourful grilled vegetables with spice oil? We can't think of many things. Even before switching to a vegan diet, we often put zucchini slices and green asparagus on the grill as a side dish. But when we quit meat and dairy products, our selection of grilled vegetables automatically increased significantly. Also because purchased meat alternatives are usually relatively expensive and often not even super tasty. And we're not starting to talk about packaging waste and sometimes unhealthy additives now.
In the meantime we have found out how to prepare good and cheap bbq steaks made from seitan, but we still love a large portion of grilled vegetables. The grill plate is like society: the more colourful and versatile, the better. And if you have guests who do not like or just can not eat specific types of vegetables, a large selection is also not too bad.
The spice oil can be added to the vegetables before or after grilling as desired and, above all, the texture of the grill. Some grills simply need oil on the vegetables, otherwise they will stick and burn. Others don't. Then you can enjoy the taste of spices, herbs and olive oil in their fresh form and only add the oil to the vegetables after the grilling.
You don't need to worry about the amount of grilled vegetables. At least if you've made too much. Because the vegetables are still very tasty after 2-3 days in the refrigerator. For example as a topping on sandwiches, pizza or salad.
Grilled Vegetables with Spice Oil
Ingredients
Vegetables
8

spears

asparagus

,

white and/or green

1

eggplant

1

zucchini

8

brown mushrooms

1

bell pepper

2

onions
Spice Oil
100

ml

olive oil

1

tbsp

salt

1

tsp

paprika powder

1

tsp

Provencal herbs

,

or rosemary, oregano & thyme

3

cloves

garlic
Preparation
Peel the garlic gloves and chop them finely or press them. Mix with the oil and the spices.

Wash and peel the vegetables where needed. Cut zucchini and eggplant into about 5 mm thick slices.

Depending on your grill, spread the spice oil directly onto the vegetables with a brush before grilling or pour over the vegetables after grilling to prevent the herbs from burning.