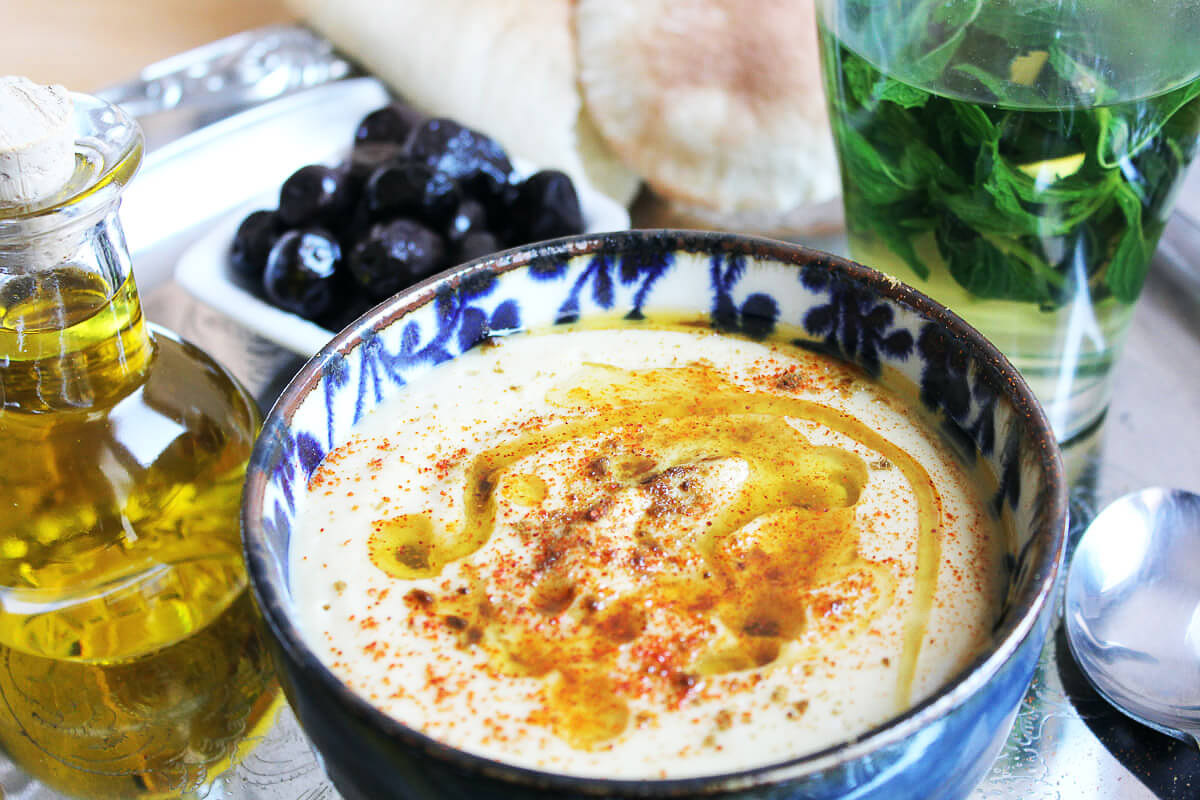 We love Bessara and would like to explain why. A little journey back in time: It's the year 2017. We have left Portugal and Spain behind and are now backpacking through Morocco. There we feed ourselves almost exclusively with olives, Moroccan salad (= tomato + cucumber + onion) and the obligatory vegetable tagines with and without couscous due to the rather sparse vegan offer. Everything was delicious, but unfortunately not very rich in variety. Until one morning we discover a small stand with a very large soup pot in a narrow alley of the medina and with the first tasting portion suddenly fall in love with the thick bean soup. From then on we ask the locals for the rest of the trip in every city to where we can get Bessara. It is often not that easy to find because tourists have not yet discovered this simple but delicious food for themselves and in Morocco in general there has not yet been a pronounced restaurant and street snack culture, as is the case in many other countries. But we are persistent and celebrate every Bessara like a feast.
Bessara is a soup made from the fava bean, which, by the way, can also be found under the names broad bean, field bean, horse bean or faba bean. The Moroccan bean soup is usually eaten as breakfast. It is very easy to prepare and is served with a good amount of cumin powder, some chili or paprika powder and olive oil. There is also flatbread. This is a great way to scrape the leftovers out of the bowl. And that's what you always want in the end because it tastes so good. We swear! Oh, and did we mention cumin powder? That is definitely part of it. If you really want to make an effort with Bessara and get the full taste out of it, you can also freshly roast and grind cumin seeds. But don't worry, you will like it without that effort too.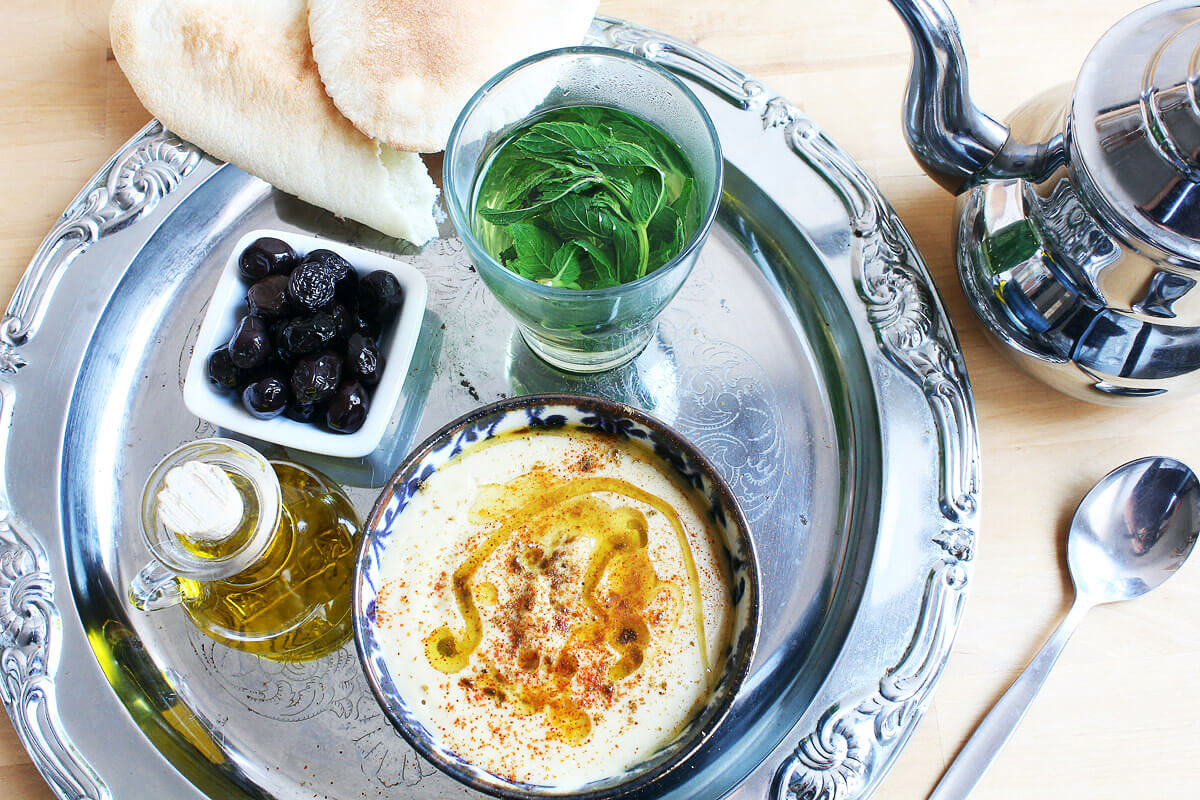 Bessara – Moroccan Fava Bean Soup
Ingredients
250

g

fava beans

,

dried + peeled

750

ml

water

2

cloves

garlic

,

roughly smashed

1

tsp

cumin powder

,

plus some extra for serving

1

tsp

paprika powder

1/2

tsp

salt

2

tbsp

olive oil

,

plus some extra for serving

some

chili powder

,

alternatively hot paprika powder for serving
Preparation
Soak the fava beans in plenty of water overnight. Then pour off the soaking water.

Put the soaked beans with water, garlic, cumin and paprika powder in a large saucepan, bring to the boil and simmer with the lid closed at rather low to medium temperature for at least 30 minutes.

When the beans are soft, add olive oil and salt and puree the soup finely.

Divide the soup into bowls and generously sprinkle with cumin and chilli powder as well as olive oil on top. Serve with flatbread. It gets really Moroccan, if you add a few olives and a glass of mint tea.