Since a couple of years pho (or correctly written phở) is one of our favourite dishes. A big bowl of this steaming hot delicacy always is a winner. It warms you after a long winter stroll but also works on a sunny summer's day together with a cold beer. You don't even have to be a huge fan of soups to love Vietnamese pho. Of course sooner or later we needed our own recipe and after eating a lot of different versions and some test cookings at home we actually created a more than satisfying recipe for vegan pho.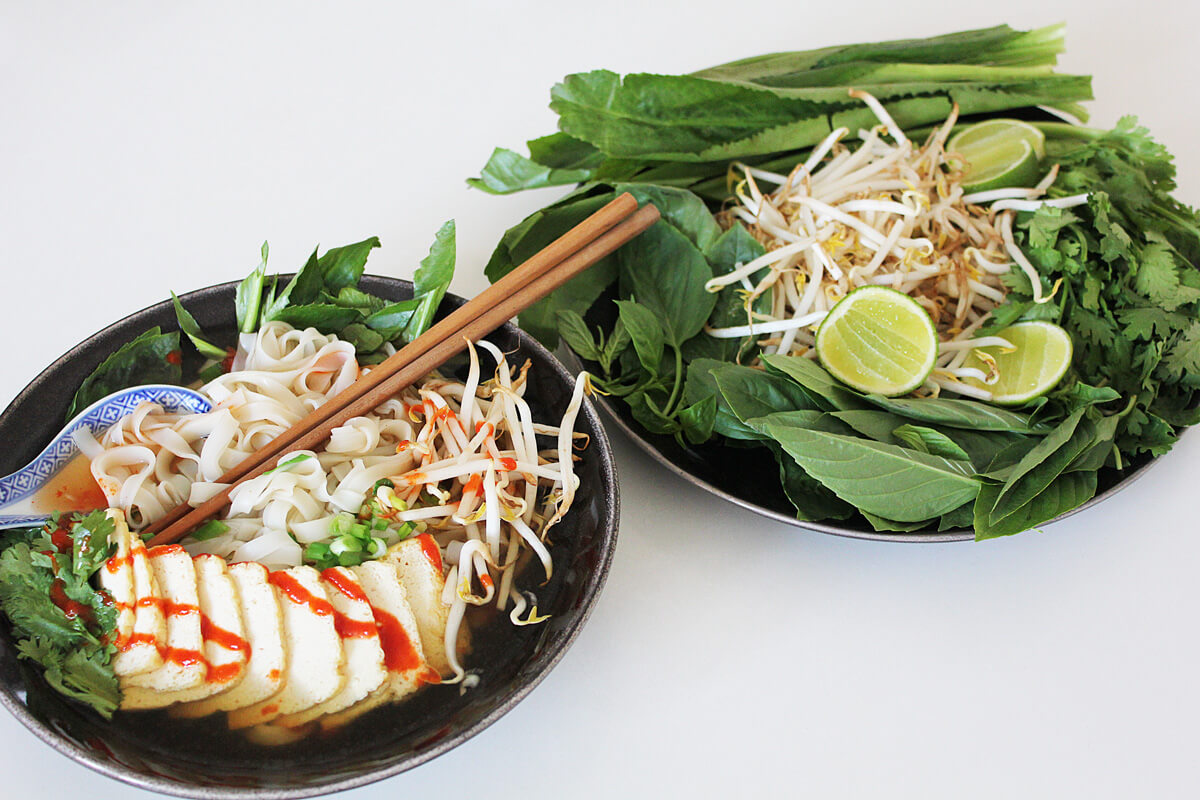 Our four-week backpacking trip through Vietnam in 2016 deepened our love for Vietnamese dishes like bun chay, banh mi or pho. Traditionally pho soup is a breakfast dish in Vietnam, which is eaten to prepare for a long and hard working day. Street food stalls prepare the broth, usually based on beef bones and pieces (= pho bo), over night and let it simmer for a couple of hours. To create a full-bodied flavour in the broth of vegan pho (= pho chay) you need more than just a little bit of vegetable broth and the classic spices like star anise, cloves, cinnamon, ginger and onion. For us dried shiitake mushrooms with their umami flavour provide the right power. But now enough of talking about hot soup. Let's cook a tasty vegan pho!
VEGAN PHO
Ingredients for 2 large bowls (about 2,25 Euros each):
SOUP BROTH
2 onions
1 piece of ginger (about 7 cm long)
5 star anise
5 cloves
1 cinnamon stick (about 7 cm long)
750 ml vegetable broth
10 g dried shiitake mushrooms
1 tbsp salt
1 tbsp sugar
SOUP ADD-INS
200 g flat rice noodles
2 hands full of mung bean sprouts
150 g (fried) tofu (+ some soy sauce for marinating if wanted)
3 thin spring onions
1 bunch of herbs (e.g. thai basil, mint and cilantro)
to taste: juice of 1 lime, chili (sauce), soy sauce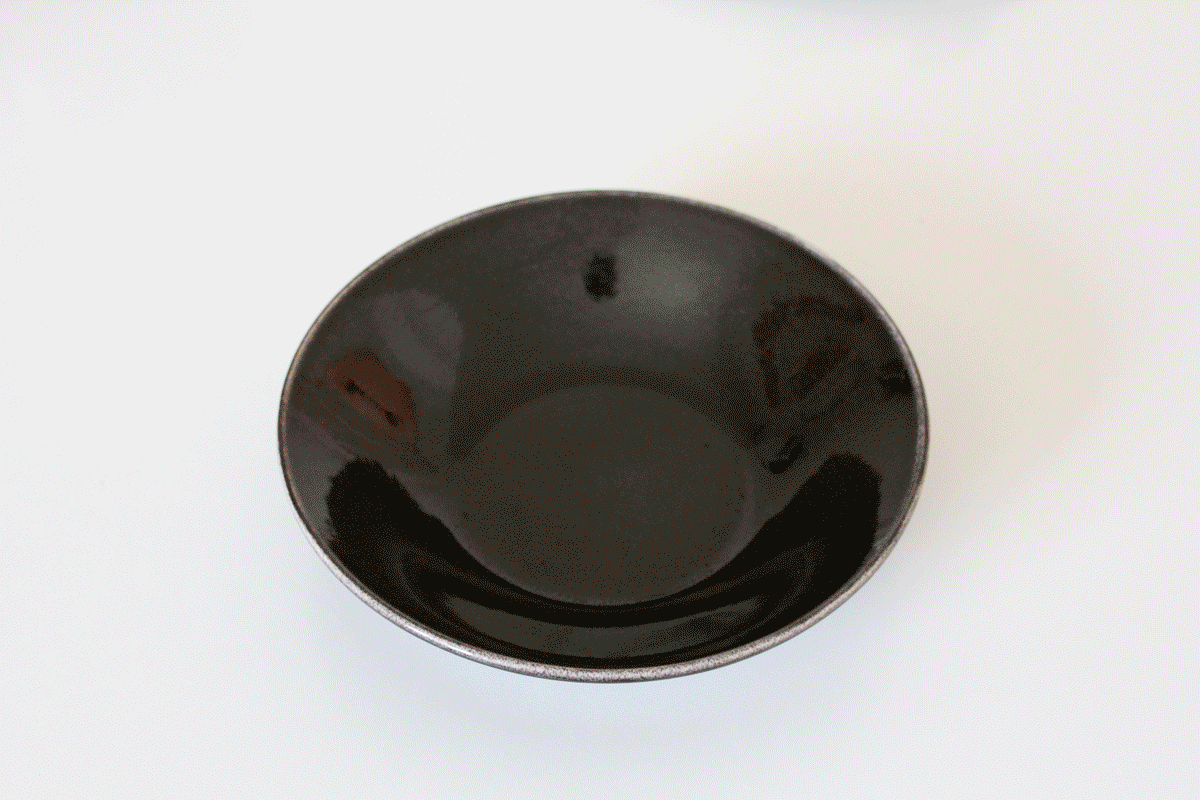 Preparation
1. Halve the onions and ginger without peeling before and roast them in a large pot flat side down until slightly charred. Add star anise, cinnamon and cloves and roast a little bit more while stirring to release the flavours. Add vegetable broth and another 750 ml water. Bring to a boil, cover with a lid and let it gently boil for 1 hour. Soak the dried shiitake mushrooms in 500 ml boiling water for at least 15 minutes.
2. Meanwhile prepare the add-ins: cook the flat rice noodles according to package instructions (usually soaking and then boiling them), drain and rinse them with cold water and divide them on two large bowls. Wash the sprouts. Wash and roughly tear the herbs to bits. Finely slice the spring onions. Cut the (fried) tofu into thin slices and marinate it if wanted. Place everything in the bowls as well.
3. Cut the soaked mushrooms in small pieces and add with the soaking water to the boiling soup. Strain the soaking water through a mesh strainer with a paper towel in it to filter it from dirt particles like small stones. Now let it all boil for another 15 minutes without lid. Finally season with salt and sugar.
4. Pour the boiling broth through a mesh strainer into the large bowls. According to taste season with lime juice, chili (sauce) and more herbs while eating.