It's cold outside and nothing beats a hot soup. Tom Kha is the name for a Thai hot and sour coconut soup usually served with chicken (tom kha gai) or sometimes with prawns (tom kha gung). As the dish gets most of its signature flavour from the stock it is no problem to veganise it. Instead of chicken/prawns you can use any fake meat or just go with different kinds of vegetables. The vegan tom kha will taste great as long as you get the broth right, I promise!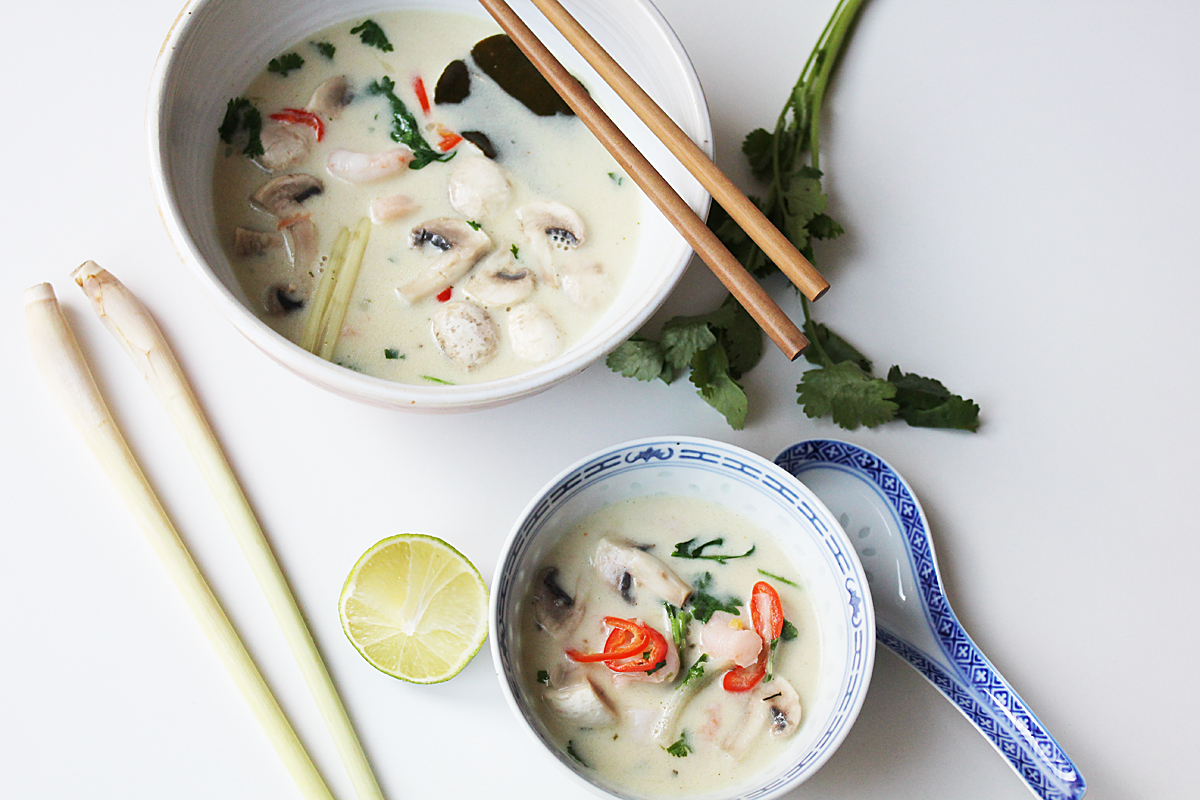 Ingredients (2 servings, 2,50 € each)
STOCK
1 can coconut milk (400 ml)
400 ml vegetable stock
1 tsp salt
1 tbsp (palm) sugar
3 kaffir lime leaves
2 stalks lemon grass (bruised)
1 onion (cut into eights)
1 chili pepper (finely sliced)
1 tsp galangal powder
VEGETABLES / FAKE MEAT
150 g white button mushrooms (quartered)
150 g fake meat (or vegetables of your choice)
TO SEASON AND SERVE WITH
1 tbsp soy sauce
1 small bunch of cilantro
juice of 1/2 – 1 lime
Preparation
1. Add all the ingredients for the stock in a large saucepan and bring to a boil. Let it steep for 5 minutes over low heat.
2. Add the vegetables and fake meat. Let it simmer for another 5 minutes so the vegetables get warm and tender. If you are using vegetables with a longer cooking time just add them earlier or cook them seperately.
3. Season the vegan tom kha with soy sauce, lime juice and cilantro.