The sauce for vegan mac and cheese is quickly prepared and reminds me of the taste of young cheddar. It is not based on vegan cheese though, but on vegetables (potato, carrot and onion) and cashews. With a couple of spices you can create a creamy, 100 % plant-based cheese sauce. It is kind of a basic vegan cheese sauce recipe. If you like it more spicy you can get more flavour by adding more spices or a roasted pepper. Based on this recipe I for example also created a vegan nacho cheese sauce.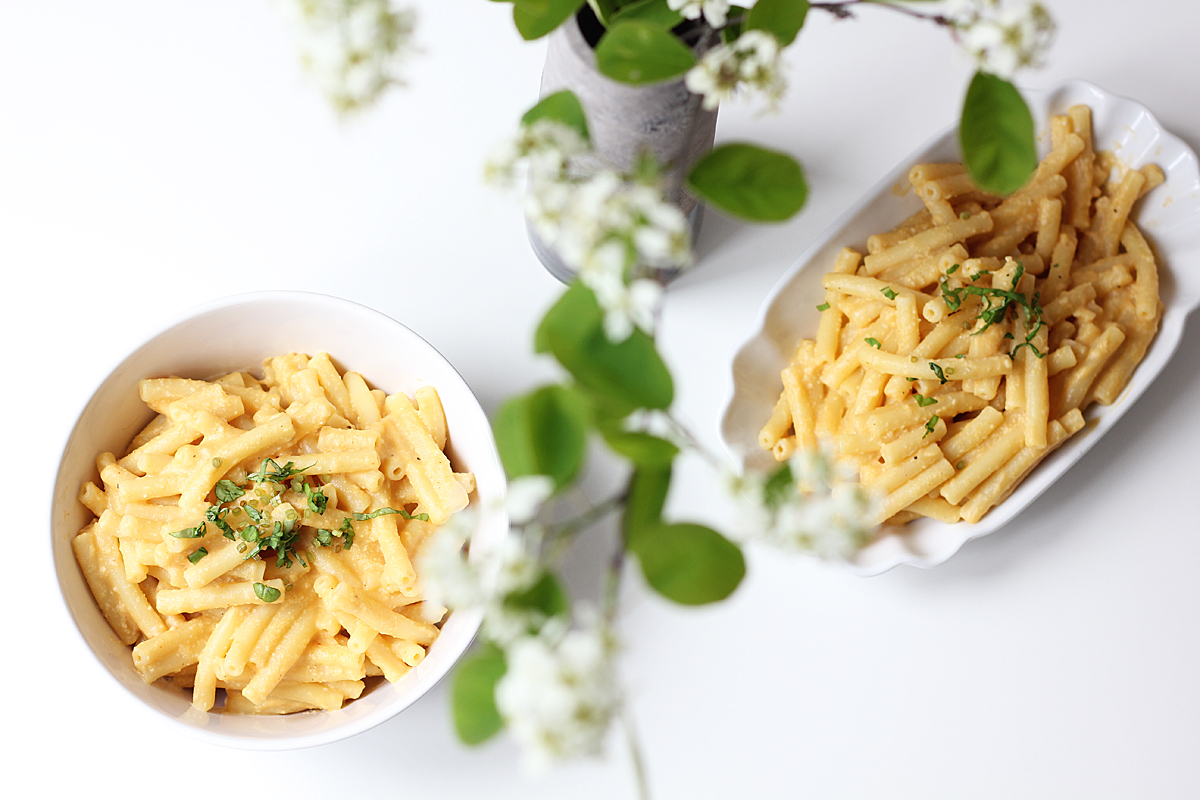 For 3 portions (1,00 euro each) you need:
PASTA
VEGAN CHEESE SAUCE
1 medium potato (with skin approx. 200 g)
1 medium carrot (with skin approx. 80 g)
1/2 onion
1 garlic clove
1/4 l water
1 tsp salt
50 g cashews (unsalted)
1/2 tsp mustard
1 tbsp ALSAN-Bio Margarine (vegan butter)
2,5 heaped tbsp nutritional yeast
1 tsp lemon juice
to season: paprika powder, black pepper, salt
Preparation
1. Peel the potato, the carrot, the onion and the garlic clove and chop them. Boil with 1/4 l water, 1 tsp salt and the cashews in a pot until soft. This takes about 10-15 minutes. Blend the vegetables with the cooking water and the other ingredients in an electric blender. Season with paprika powder, black pepper and salt.
2. Cook the macaroni in salted water until al dente, drain and mix with the sauce. If you like you can also gratinate the mac and cheese. To do so put them in a casserole, top with bread crumps or cashew parmesan and put it in the oven (grill function) for a couple of minutes.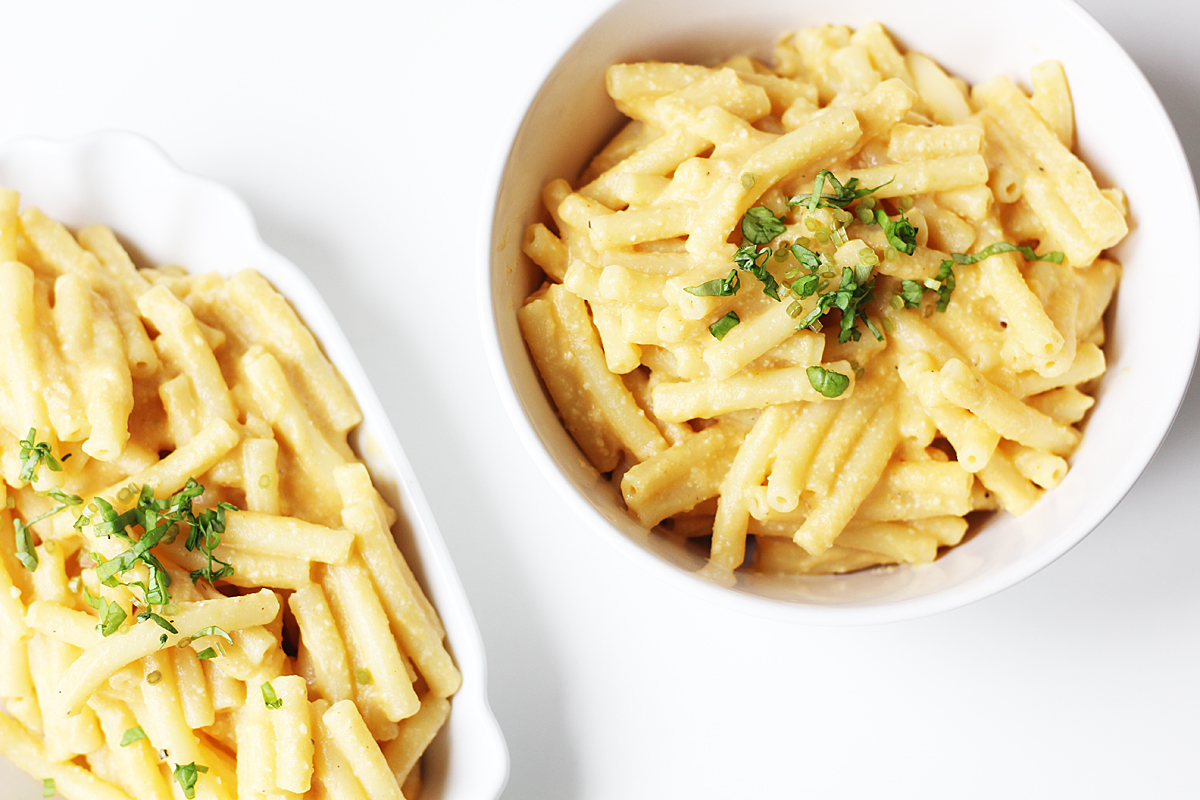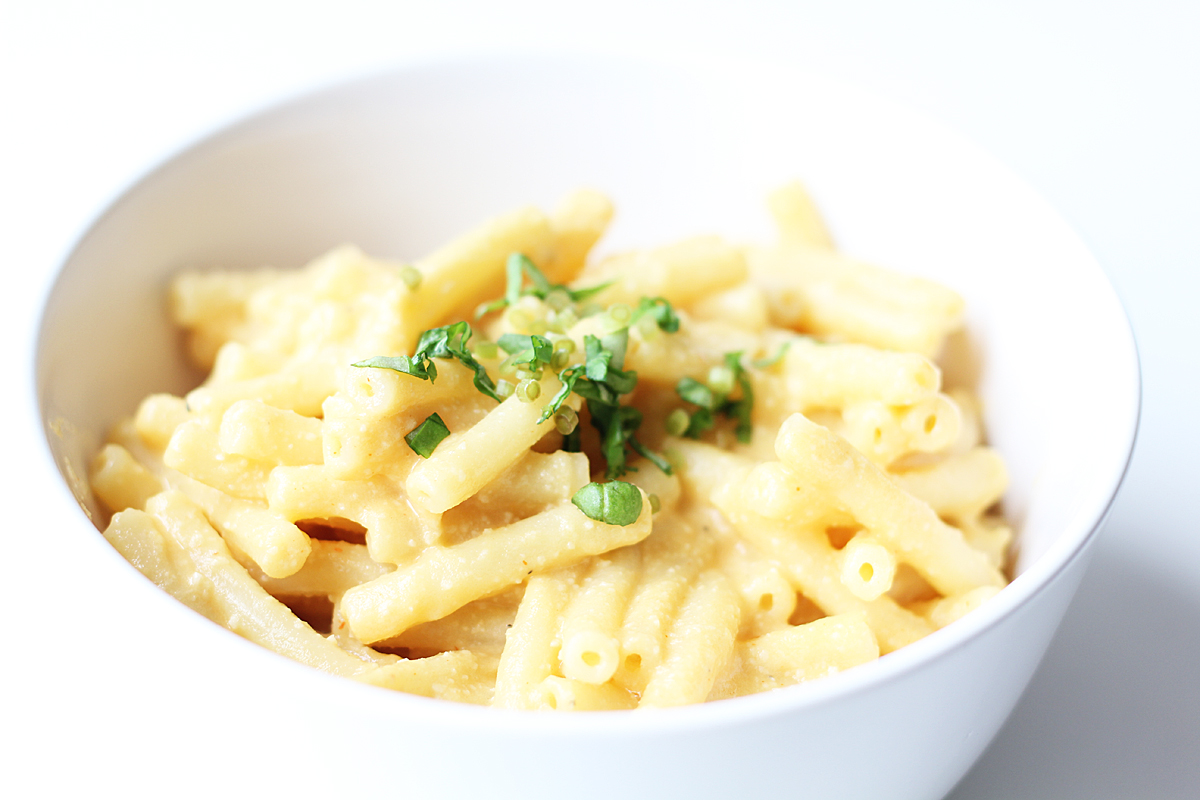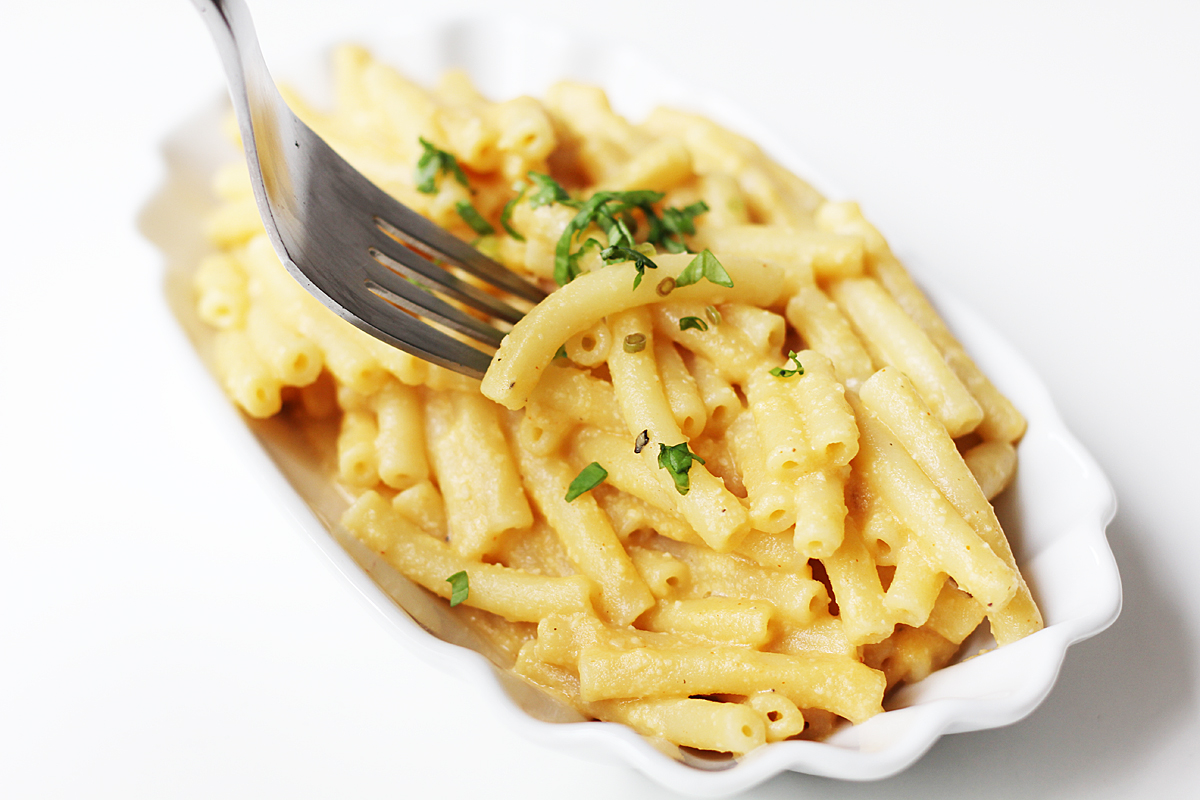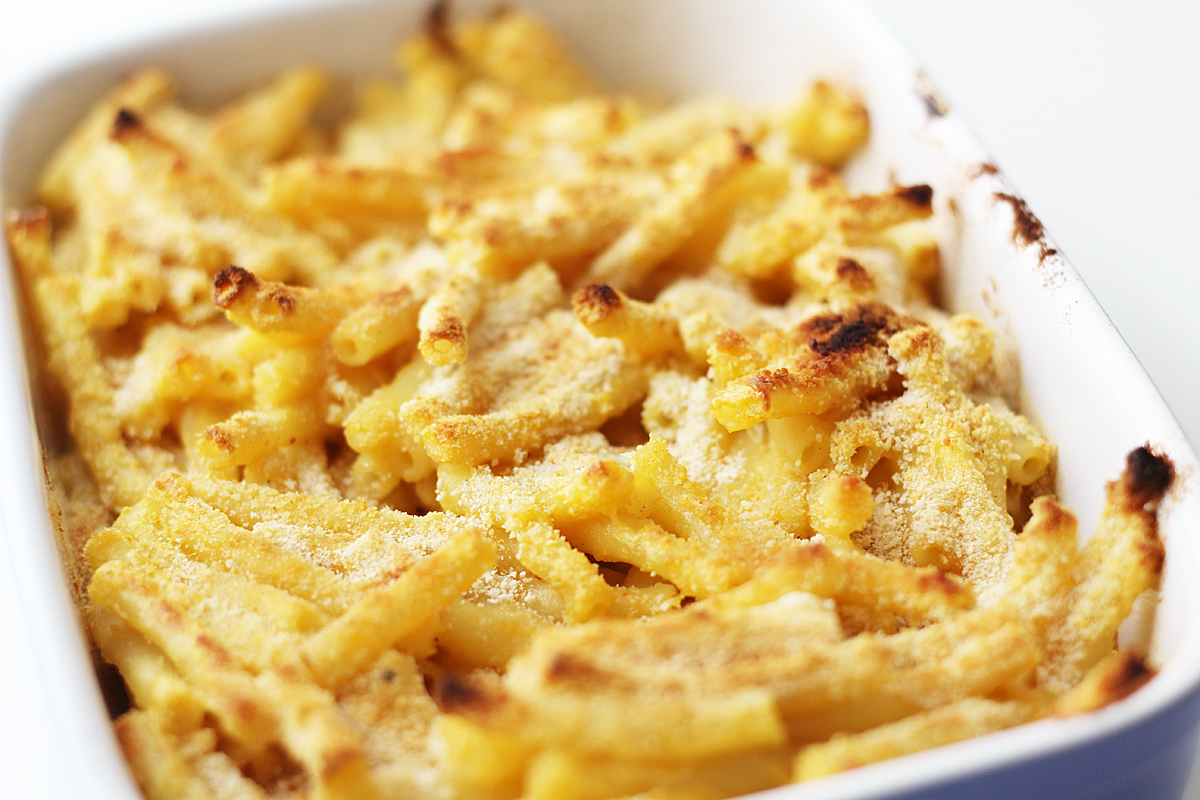 MerkenMerken
MerkenMerken
MerkenMerken