Pasta with vodka? Sounds weird but tastes good. No worries, you don't get drunk by this pasta dish as the alcohol will cook out partly. But the booze gives the creamy tomato sauce a very special flavour. So please don't use the cheapest booze but a vodka you would drink.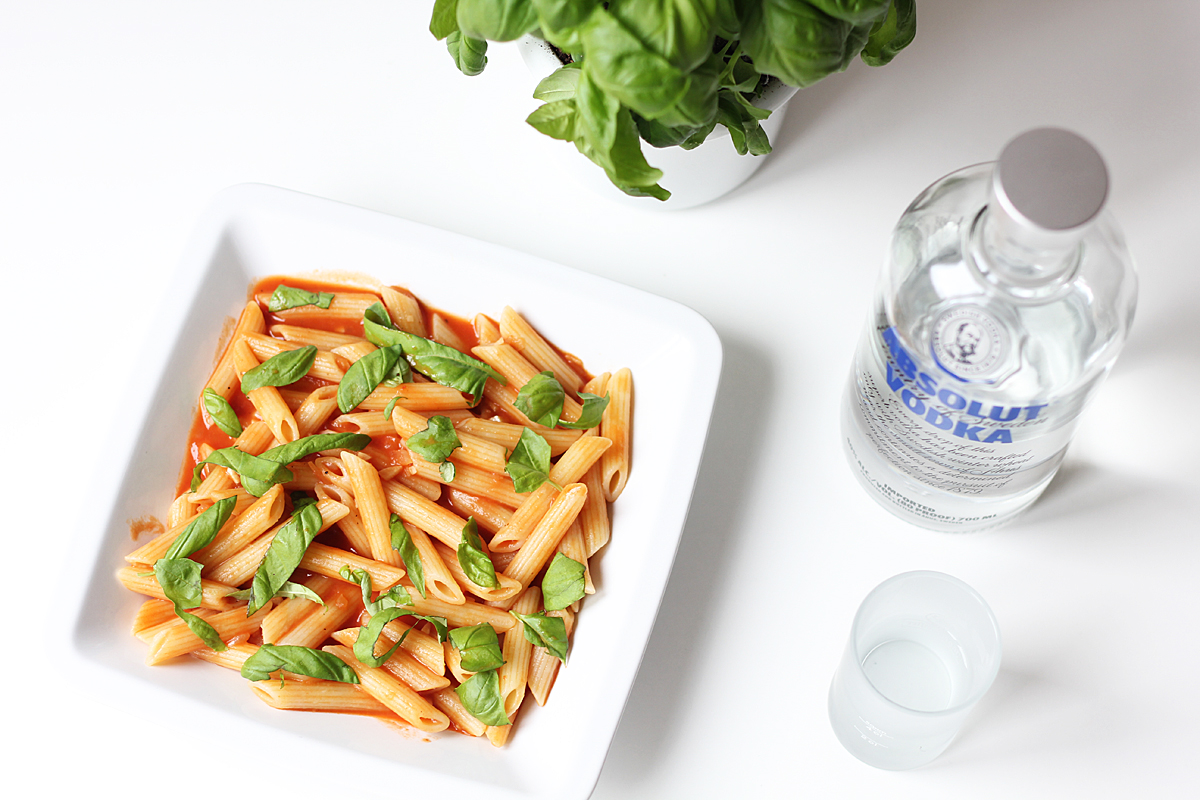 For 2 servings (1,25 euro each) you need:
250 g penne
300 ml passata (sieved tomatoes)
100 ml oat cream (or another plant based cream)
1/2 onion
2 garlic cloves
4 cl good vodka
1 pinch sugar
3-4 twigs basil
Sea salt & freshly ground black pepper
olive oil
optionally: red pepper flakes
Preparation
Peel and finely chop the onion and garlic cloves. Heat a splash of olive oil in a pan and sweat the onion and garlic a couple of minutes. Add a pinch of sugar and deglaze with vodka. Let it reduce a bit and pour in the sieved tomatoes. Let it cook and reduce the heat to low. Meanwhile, boil the pasta in salted water until al dente. Add the oat cream to the tomato vodka sauce and season with salt, pepper and optionally red pepper flakes. Serve and sprinkle with some basil.
You can sprinkle some cashew parmesan over the pasta as well if you like.