Today we cook vegan spaghetti cacio e pepe. An Italian classic from Rome and a super easy and simple dish. Because pasta with cacio (a Roman pecorino cheese) and pepper actually comes with 3 ingredients in the original. For the vegan version, we need twice as many ingredients (which is still not a lot), but the preparation is nonetheless very easy. In short: cook the pasta, make a sauce from cashew nuts, pasta water and a few spices, mix everything. Ready to eat.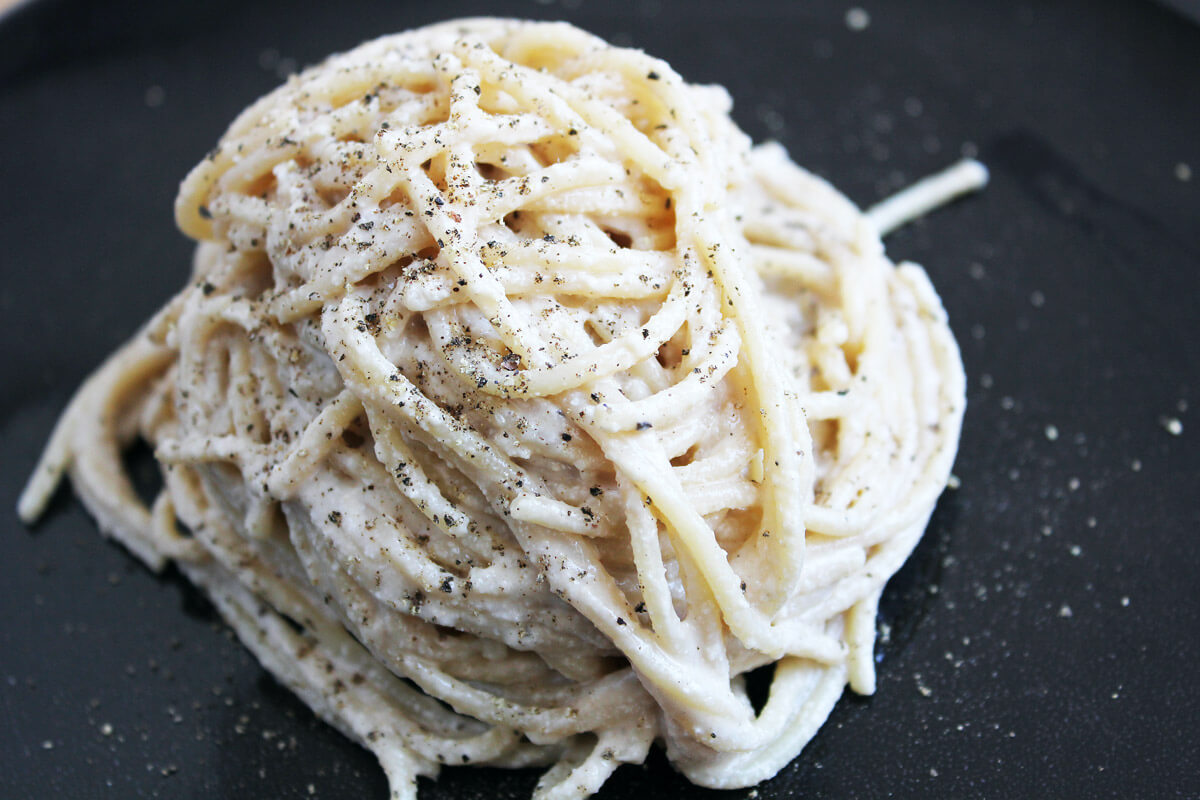 Vegan Spaghetti Cacio e Pepe
Ingredients
250

g

spaghetti

70

g

cashews

1

tbsp

lemon juice

5

tbsp

nutritional yeast flakes

1

tsp

miso paste

,

light

1/2

tsp

pepper
Preparation
Pour boiling water over the cashews and let them soak for at least 20 minutes, or even longer.

Cook the spaghetti al dente according to the package instructions in well-salted water.

Drain the cashews in the meantime. Puree to a sauce with lemon juice, yeast flakes, miso paste, pepper and 200 ml of pasta cooking water.

Drain the pasta. Collect the cooking water. Mix the spaghetti with the sauce. Maybe add a little more cooking water. Serve sprinkled with freshly ground pepper and grated vegan parmesan.