There are a lot of stories why this pasta dish is called "alla puttanesca" (which means "whore's style") but one of the most common is that the girls could prepare the spaghetti quickly in between customers. Yes, this tasty classic Italian dish is ready to be served in only 20 minutes. Quick and easy. If you like it salty and slightly hot, this could be your new favourite tomato based sauce. It's kind of a everyday dish but way better than noodles with just plain tomato sauce. And the best thing about it: you probably have most of the ingredients already in your  fridge and pantry.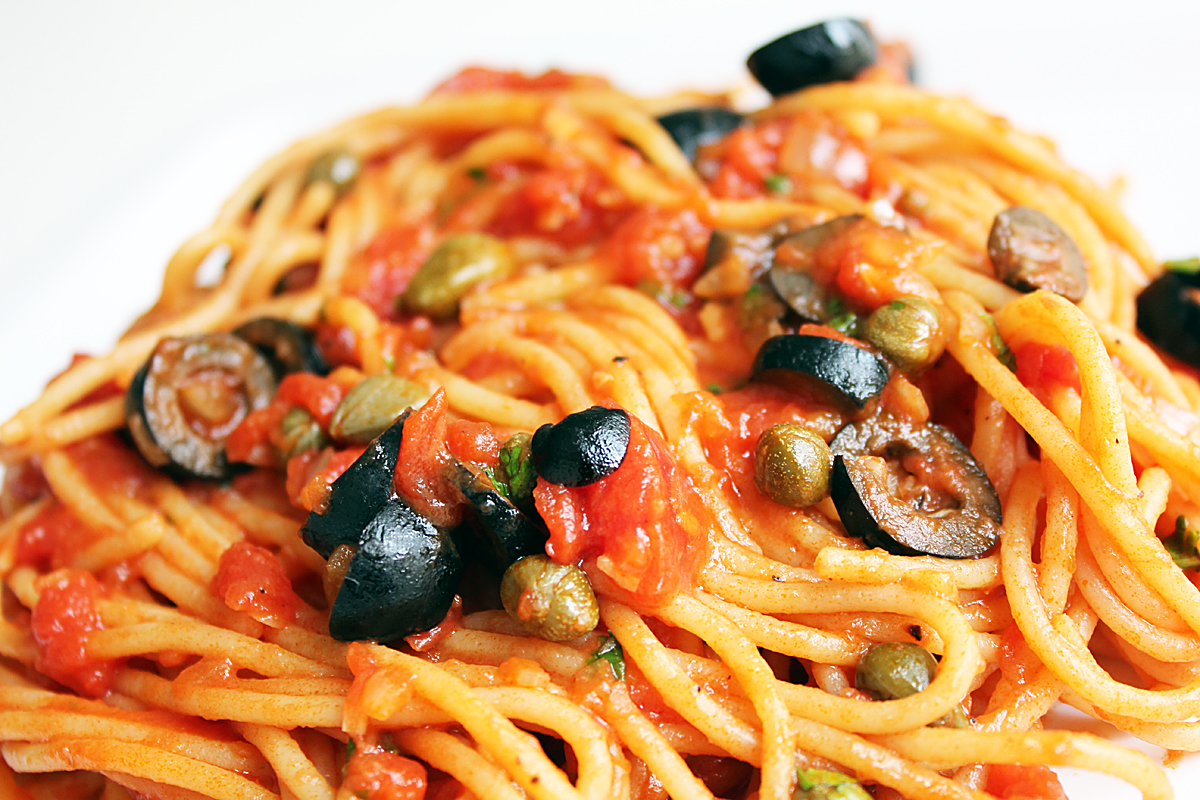 Ingredients for 2 servings (about 1,25 euro each):
250 g (whole-wheat) spaghetti
1 can diced tomatoes
1 small onion
1 garlic clove
1/2 chili pepper
1 tsp dried oregano
1 tbsp capers
75 g pitted black olives
1 pinch of sugar (about 1/4 tsp)
1 tbsp olive oil
fresh parsley
sea salt & freshly ground black pepper
Preparation
1. Finely dice the onion, the garlic clove and the chili pepper. Heat 1 tbsp olive oil in a pot over medium heat. Cook the onion until translucent. Add chili, garlic and a pinch of sugar. Cook for another minute or two.
2. Add the diced tomatoes and the dried oregano and let it all cook uncovered for atleast 15 minutes.
3. Meanwhile cook the pasta in salted water according to package instructions. Slice the black olives. Chop some parsley.
4. Drain the pasta and mix well with tomato sauce, capers, olives and chopped parsley. Season with salt (be careful here as olives and capers are already quite salty) and black pepper. If you want, you can also add some cashew parmesan.