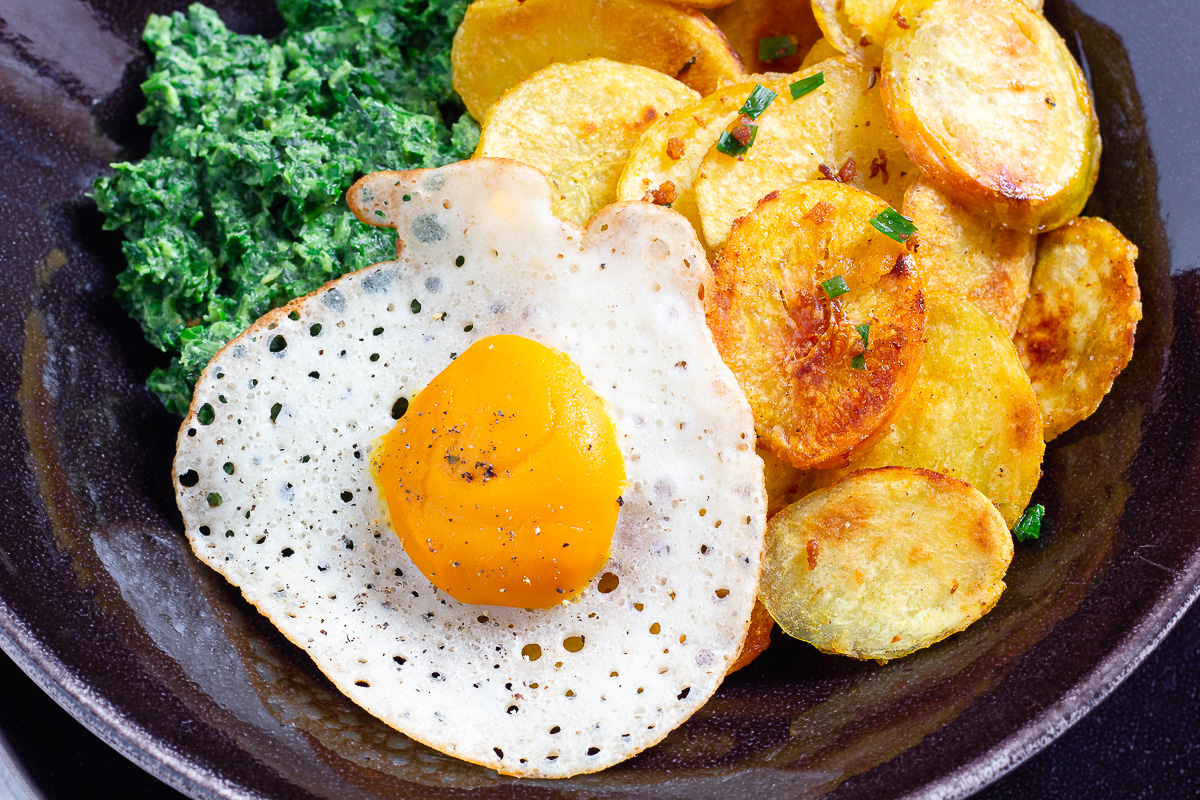 Here is our vegan alternative to fried eggs. Including a crispy fried edge on the "egg white" and the waxy, soft consistency of the "egg yolk". Crazy! The preparation does not require any ready-made powder and still requires neither a chemistry laboratory nor a wild hodgepodge of ingredients. The most unusual ingredients are probably the black sulfur salt kala namak (important for the egg taste) and rice flour (important for the right consistency).
Kala namak is available in organic, natural food and health food stores. You can actually buy rice flour in almost every organic market and Asian shop. Even normal supermarkets (especially larger Edekas and Rewes) now sell both products more often. Just ask.
In the test, soy cream was our favorite for the vegan egg white. But coconut milk also works quite well. We did not test any other vegan cream. However, oat or rice cream usually have a lower fat content and should therefore not give a quite as good result. But feel free to leave us a comment if you should try it.
The slightly greasy, creamy consistency of the vegan egg yolk is a great addition to dishes in which the fried egg is mixed with the rest of the dish after serving. Our bibimbap could, for example, be upgraded with it.
We already have one or the other new recipe in mind that we want to cook and put online over the next few weeks and months. The vegan fried eggs also simply taste good on bread / toast. Or with potatoes and spinach, as you can see in the pictures.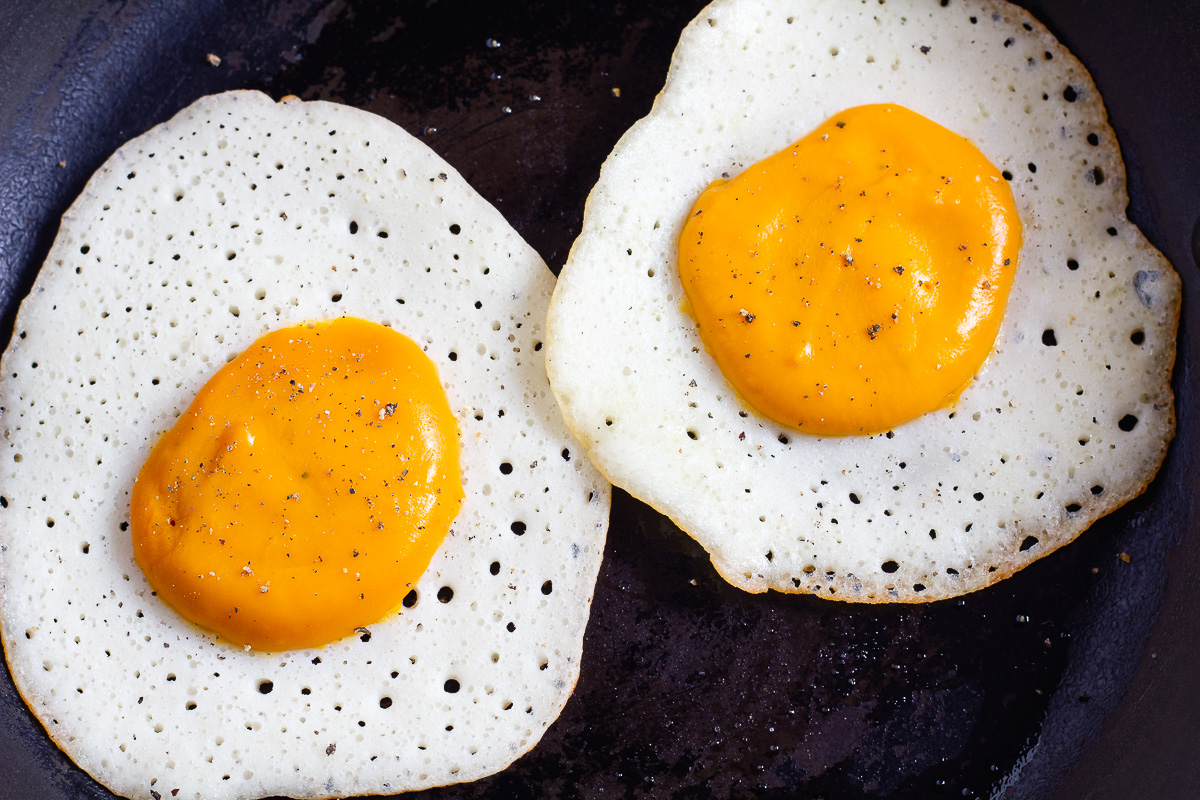 Vegan Fried Egg
Ingredients
Egg Yolk
75

g

pumpkin

1

heaped tsp

nutritional yeast flakes

1

tbsp

corn starch

1

tbsp

water

1

tbsp

canola oil

1

pinch

pepper

1/4

tsp

kala namak
Egg White
60

g

rice flour

100

ml

soy cream

,

alternatively coconut milk

6

tbsp

water

1

pinch

kala namak
Preparation
Peel and dice the pumpkin and cook in water until soft. Drain well.

Mix the ingredients for the egg white.

Blend the ingredients for the egg yolk until smooth.

Heat some vegetable oil in a pan over medium to high temperature. Add 2-3 tablespoons of the egg white mixture to the pan. Fry with the lid closed for about 20-30 seconds. Then place 1 tablespoon of the egg yolk mixture in the center. Now fry everything with the lid closed for another 30-60 seconds. Remove. Repeat for the remaining eggs and, if necessary, add a little oil every now and then.
Song of the recipe:

A song to wake you up or just to dance. Jain is a French singer who grew up in Dubai and the Congo. And this diversity is also reflected in her music.
(Would you like to listen to all the songs for the recipe? Find them collected in one playlist here)