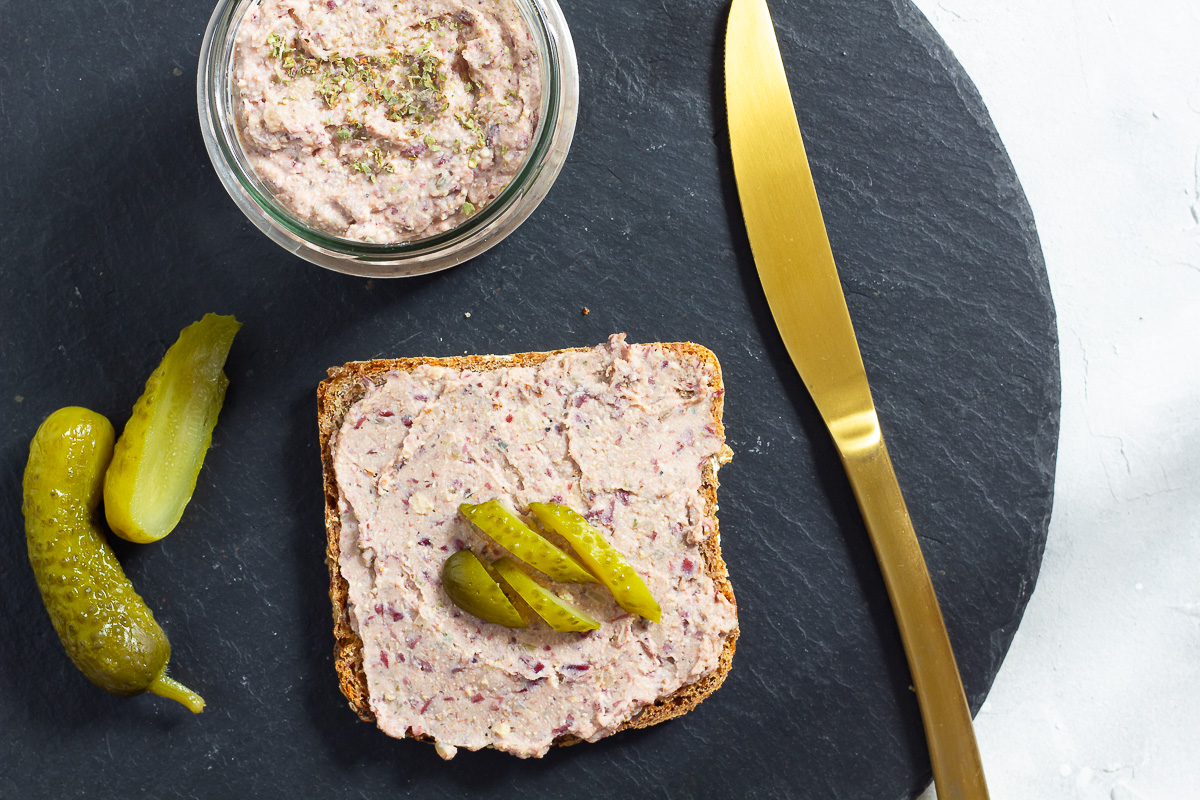 Today it's all about hearty food. We present a vegan alternative to liver sausage spread. And that is probably the fastest and easiest option. It consists of kidney beans, smoked tofu, onion and marjoram. A little (smoke) salt, pepper and mustard are also allowed for the taste. But that's really about it. Basically, the ingredients are simply blended to the desired consistency. And then the hearty spread is ready.
Compared to the animal based original, the vegan liver sausage is quite low in fat. It still contains a lot of protein. Because both beans and tofu come with a lot of vegetable protein. When filled in a clean jar, the vegan spread will keep fresh for a few days.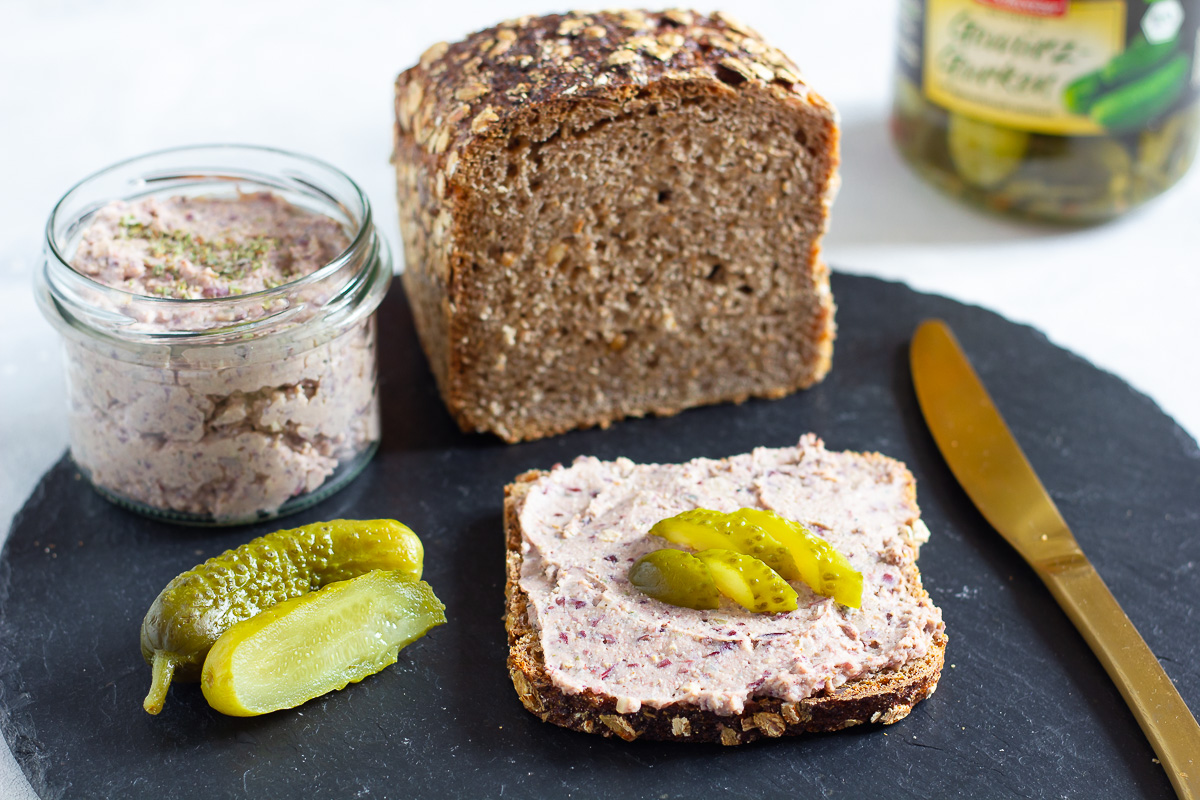 Vegan Liver Sausage Spread with Beans and Smoked Tofu
Ingredients
1

can

kidney beans

,

240 g drained weight

150

g

smoked tofu

1

onion

,

small

2

tsp

marjoram

1

tsp

mustard

1

tsp

smoked salt

,

alternatively regular salt

1/2

tsp

pepper

2

tbsp

vegetable oil

,

e.g. rapeseed oil
Preparation
Finely dice the onion and sauté in a pan with a dash of vegetable oil at medium temperature for a few minutes. Add marjoram and sweat briefly. Remove from the heat and let cool down a bit.

Drain the beans well. Roughly crumble the tofu. Mix with all the other ingredients in a food processor or with the help of a hand blender until the vegan liver sausage has the desired consistency. If necessary, add a few drops of water in the course of this.
Song of the recipe:

The combination of kidney beans and smoked tofu somehow evokes Western film associations. So today we'll have a Western song with the recipe. It sounds like it is from the 60s or 70s, but was actually written in 2019 by Graham Coxon (lead guitarist of Blur) for the soundtrack of the series The End of the F *** ing World.
(Would you like to listen to all the songs for the recipe? Find them collected in one playlist here)