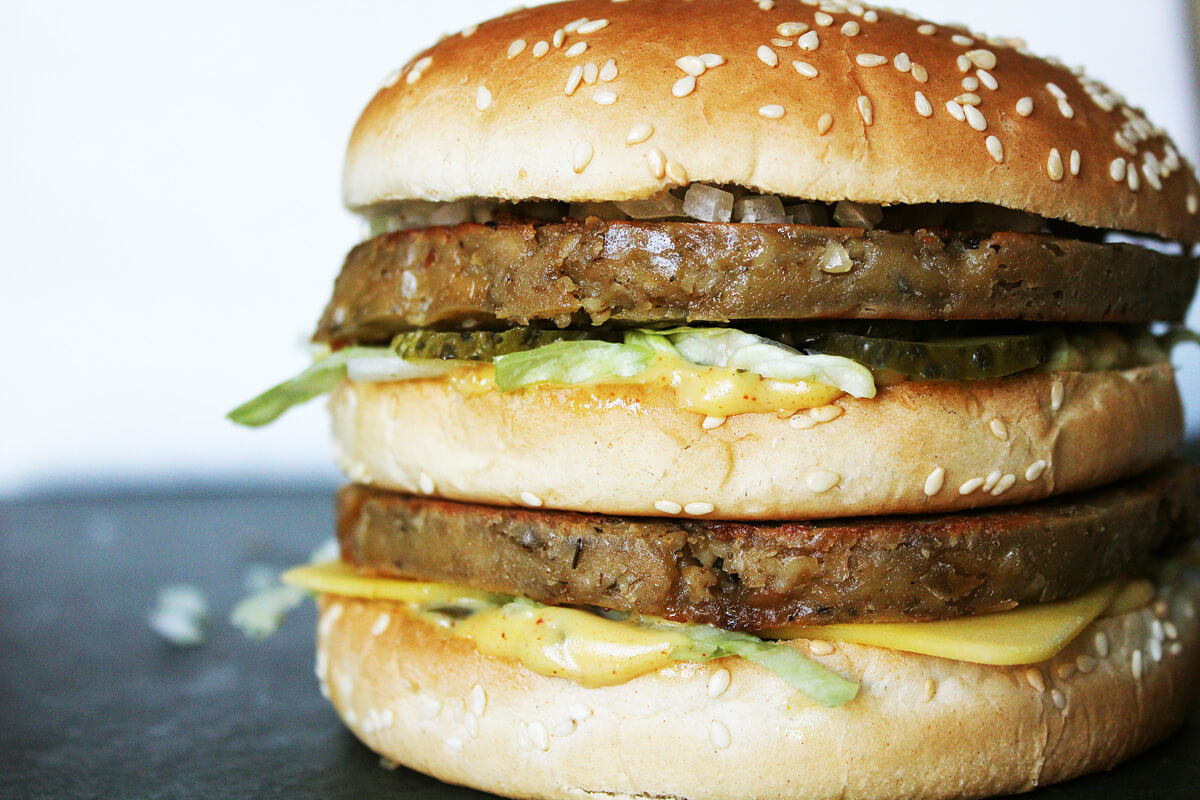 After the VegRib and the Chili Cheese Burger we today present you another fast food classic in the plant-based DIY version. Our vegan big mac is super quick and easy to prepare. In addition to the secret sauce only 4 more toppings are added to the burger: lettuce, onion, gherkin and "cheese". Aside from that we are lazy right now and use store-bought burger patties. Ha! Of course this is a time saver. You can buy high quality patties not only in vegan stores or organic supermarkets, but also in regular and no frills supermarkets. But if you have the time and feel like making your own burger patties, you can just substitute the store-bought ones with your favourite recipe.
The most important thing for a big mac is the legendary sauce, though. Luckily, the sauce is no rocket science and you can recreate it with only a couple of ingredients true to the original. Besides vegan mayonnaise you only need mustard, vinegar, paprika powder, garlic powder, sugar and gherkin. So simple? So simple! And if you are clever, you just make double the amount of sauce and dip some fries into it. 😉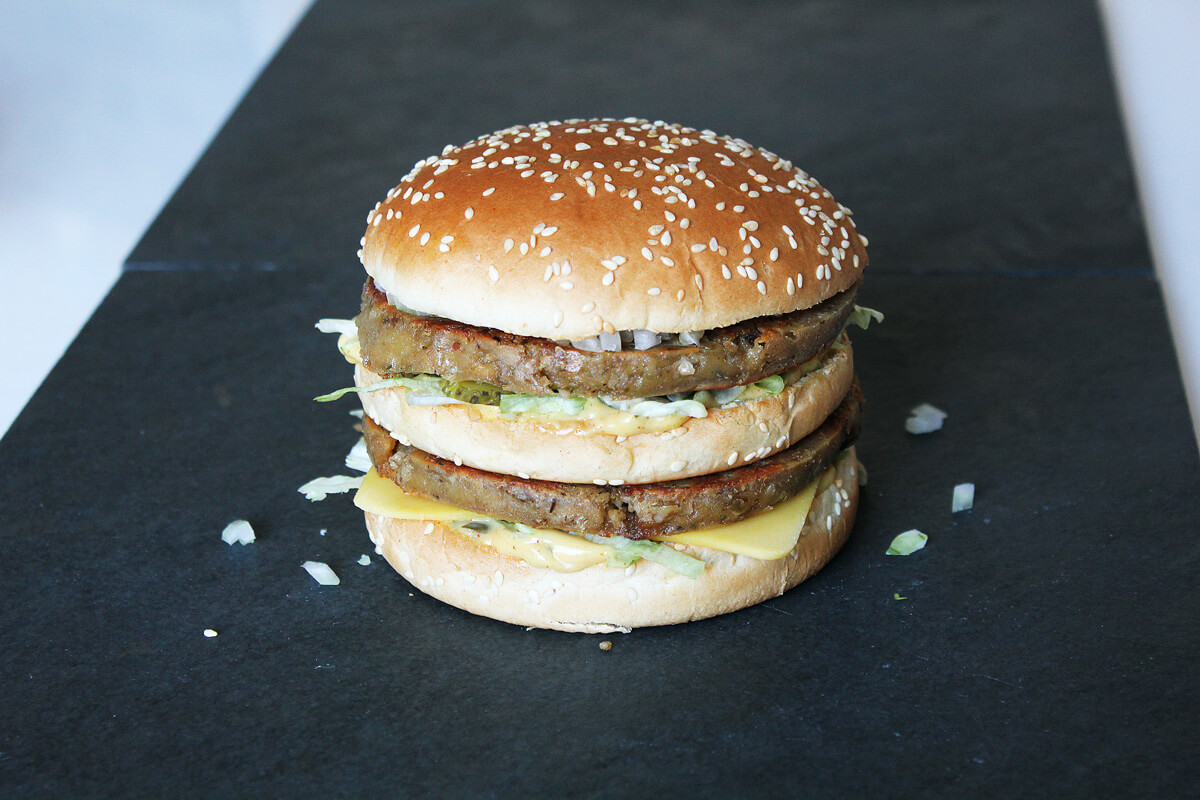 Vegan Big Mac
Ingredients
2

burger buns

,

+ 2 bottom halves

4

thin burger patties

,

or 2 thick halved burger patties

2

slices

vegan cheese

1/2

gherkin

1

hand

iceberg lettuce

1/2

onion

1

splash

vegetable oil
Big Mac Sauce
4

tbsp

vegan mayonnaise

2

tsp

mustard

1

tsp

white wine vinegar

1

tsp

paprika powder

1

tsp

sugar

1/3

tsp

garlic powder

1/2

gherkin
Preparation
Finely dice half a gherkin for the big mac sauce and mix with the other ingredients.

For the burger finely dice the onion. Cut the other half of the gherkin into thin slices. Cut the lettuce into thin strips.

Halve the burger buns and heat in the oven at 180 degress for about 3 minutes. Meanwhile fry the burger patties from both sides in a pan with some vegetable oil.

Now you only have to assemble the burgers. For that put some sauce on the bottom half of a bun and top with lettuce, cheese and patty. Then put another bottom half bun on top. Put sauce, lettuce, gherkin slices, the second patty and the onion dices on top. Finish with the upper half of the burger bun.