We all know that feeling of craving some junk food. The following recipe, which I already posted on Facebook in the beginning of 2014, is just right for that. You can recreate my vegan version of the McRib with ingredients you always have in your well-stocked kitchen and therefore it is well suited for sundays, rainy days or hangover days when you don't want to leave the house. In contrast to the McDonald's original this vegan McRib is 100% plant-based and you don't need to feel guilty about having one or two. Furthermore you save more than 2,50 euros with every homemade burger.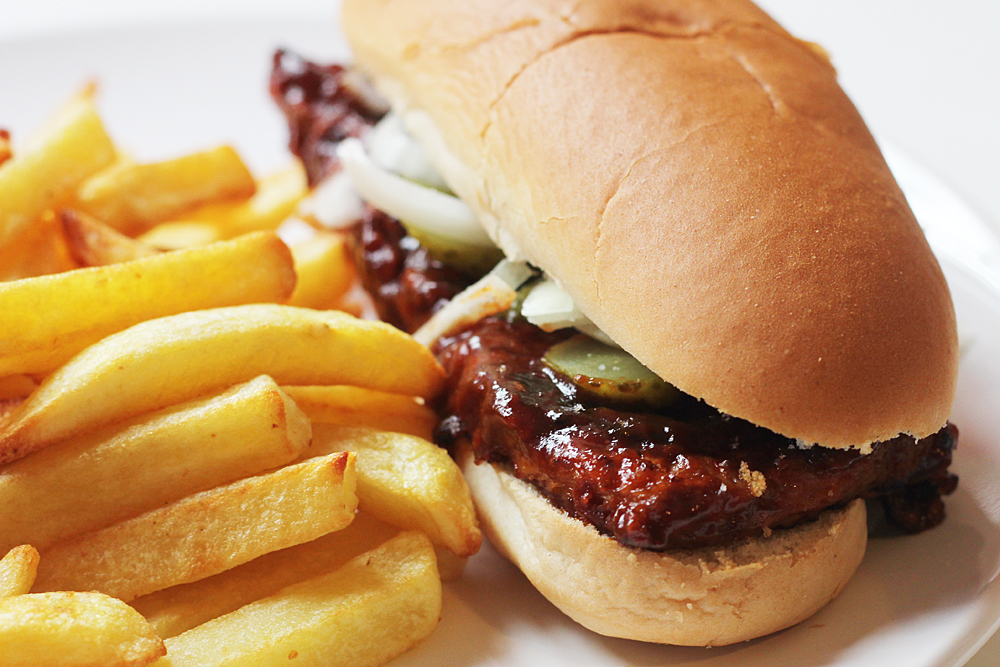 VegRib - Vegan McRib
Ingredients
2

hot dog buns

1

dried soy big steak,

dried soy meat

1

tbsp

tomato paste

1

tbsp

soy sauce

2

tbsp

vegetable oil

,

e.g. rapeseed oil

1

tsp

mustard

1

tsp

smoked paprika powder

2

gherkins

1/2

onion

salt & pepper

about 4

tbsp

bbq sauce

,

e.g. for authentic taste Original BBQ Sauce by Bull's-Eye
Preparation
Place the soy big steak in a bowl and pour boiling water over it. Let it hydrate for about 15-20 minutes. Drain the steak and press as much excess water out of it as you can (e.g. between 2 cutting boards). Pat dry with a kitchen roll. Cut the steak lengthwise in two halves.

Whisk together the tomato purée, the soy sauce, vegetable oil, mustard, (smoked) paprika powder and pinch of salt & pepper. Pour the mixture over the big steak halves and rub it slightly in. Let it marinate for at least 15 minutes.

Meanwhile finely slice the gherkins and cut the onion into half moon shapes (or "quarter moon" shapes). Now is the right moment to prepare a side dish if you want one.

Preheat the oven to 180 degrees Celsius and a pan on high temperature. Fry the steaks from both sides until golden brown. Meanwhile halve the hot dog buns and warm them in the oven. Coat the pan-fried steaks with about 2 tablespoons of bbq sauce.

Place the steaks on the bottom piece of your buns, add the remaining bbq sauce and top with gherkins and onions. Put the upper part of the buns on top and enjoy your vegan mcrib!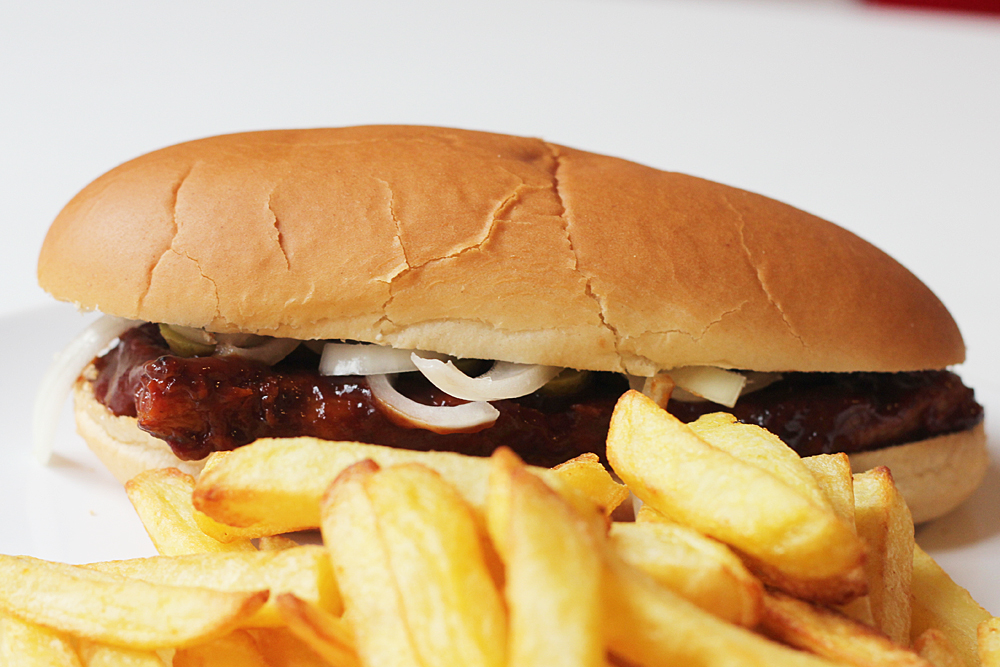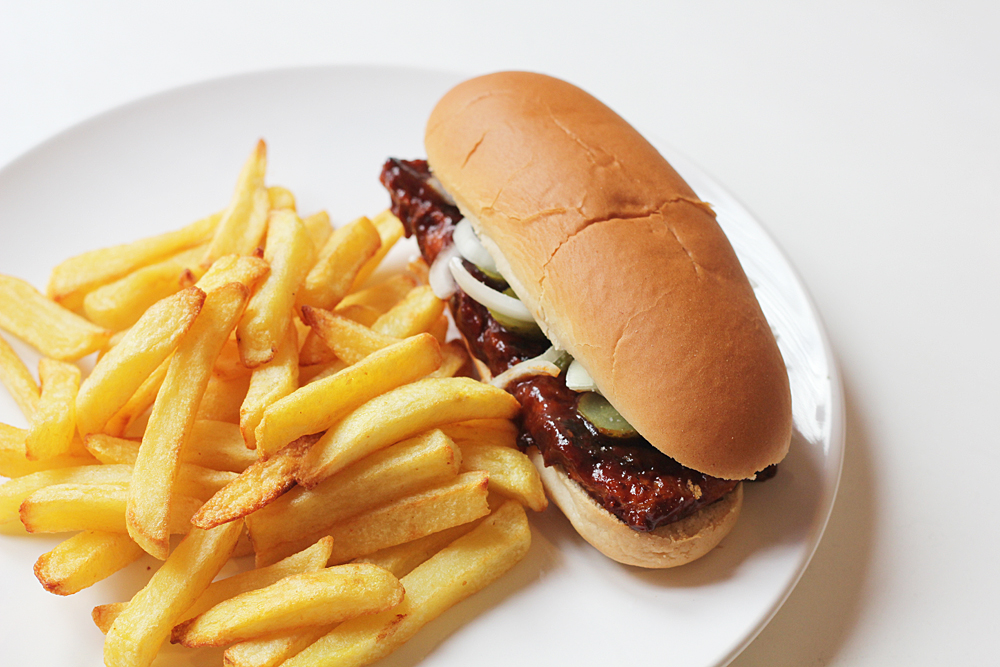 MerkenMerken