In the last couple of years pulled meat (like pulled pork or even pulled beef and pulled duck) became a big trend. Of course there are plenty of vegan options for this kind of dish as well. Pulled jackfruit, pulled mushroom and pulled soya just to name a few. Vegans don't have to pass on yummy fast food. That's why today I want to show you how to do a quick pulled jackfruit burger with cole slaw. It's quite easy to prepare and because you make much more cole slaw than you actually need for the burgers you already have one side-dish ready to serve with.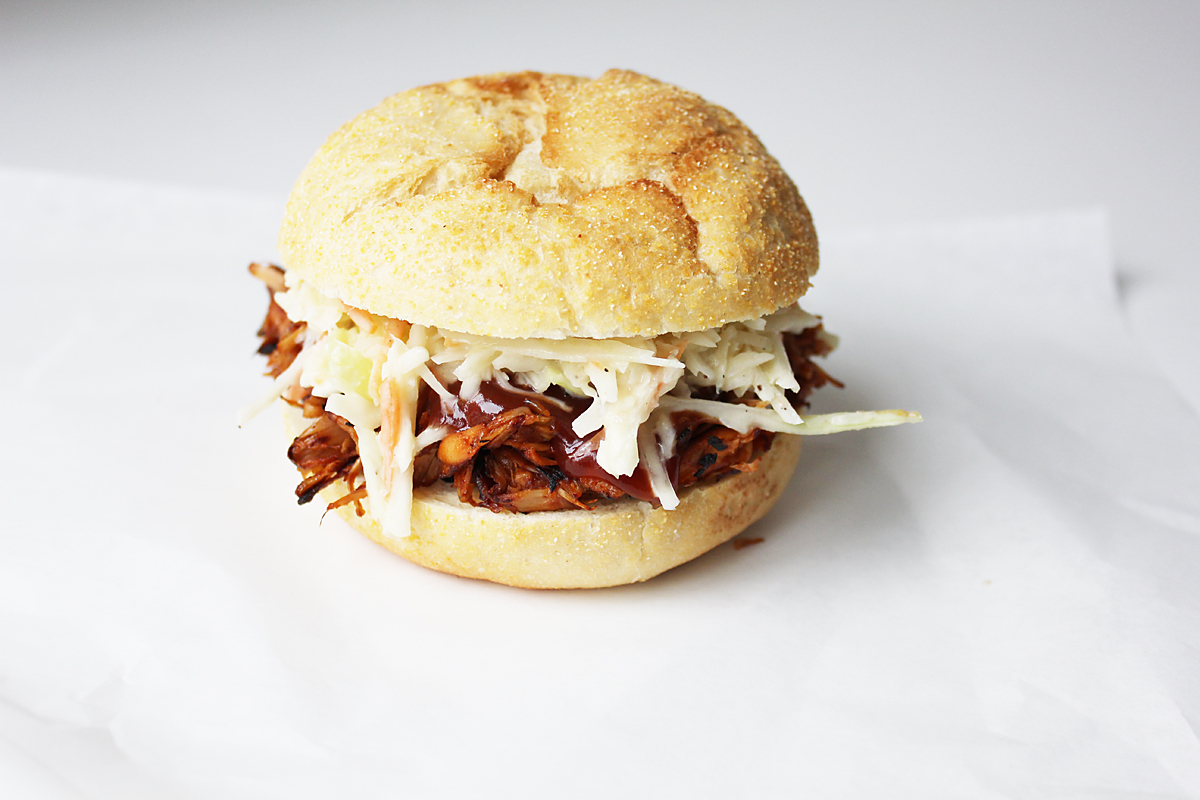 PULLED JACKFRUIT BURGER WITH COLE SLAW
Ingredients for 2 servings (about 3,00 euros each):
PULLED JACKFRUIT BURGER
COLE SLAW
1/2 white cabbage (approx. 600 g)
1 small carrot
1/2 small onion
1 heaped tbsp sugar
3 tbsp vegan mayonnaise
3 tbsp soya yogurt
60 ml soya milk
juice of 1/2 lemon
1/2 tsp salt
1/4 tsp black pepper
a good splash of olive oil
Preparation
1. For the cole slaw cut the cabbage and the carrot in very fine pieces. I used a mandoline for this. Finely chop the onion (you need half of it for the pulled jackfruit and the other half for the cole slaw). Whisk together sugar, salt, pepper, mayonnaise, soya yogurt, soya milk and lemon juice in a large bowl. Add the shredded cabbage, the carrot and half of the onions and mix everything up thoroughly.
2. Drain the jackfruit and rinse under cold water. Remove the hard center core of all the jackfruit pieces and finely chop it. Cut each piece of jackfruit in half and remove all the seeds. Finely chop the garlic clove. Cook the jackfruit with some olive oil in a large pan over medium-high heat until it gets some color. Add the second half of the onions and cook for another minute, then add the garlic. Add 100 ml bbq sauce and about 50 ml water to it, reduce the heat to medium-low and let it all simmer for about 20-25 minutes. If the liquid cooks away before the jackfruit is soft just add a little more water.
3. Once the jackfruit is tender you can shred it apart just like pulled pork. You can use two forks to do so or you just do all the magic (= mashing and dividing) with a wooden cooking spoon (definitely better for your pan 😉 ). Turn the heat back up to medium-high and cook for 2 or 3 more minutes to achieve maximum flavour.
4. To serve, place half of the pulled jackfruit on the bottom of a burger bun. Add 1 tbsp bbq sauce and 2 tablespoons of cole slaw and put the top bun on it. Serve pulled jackfruit burger with more cole slaw or even some grilled corn and french fries for a full bbq menu.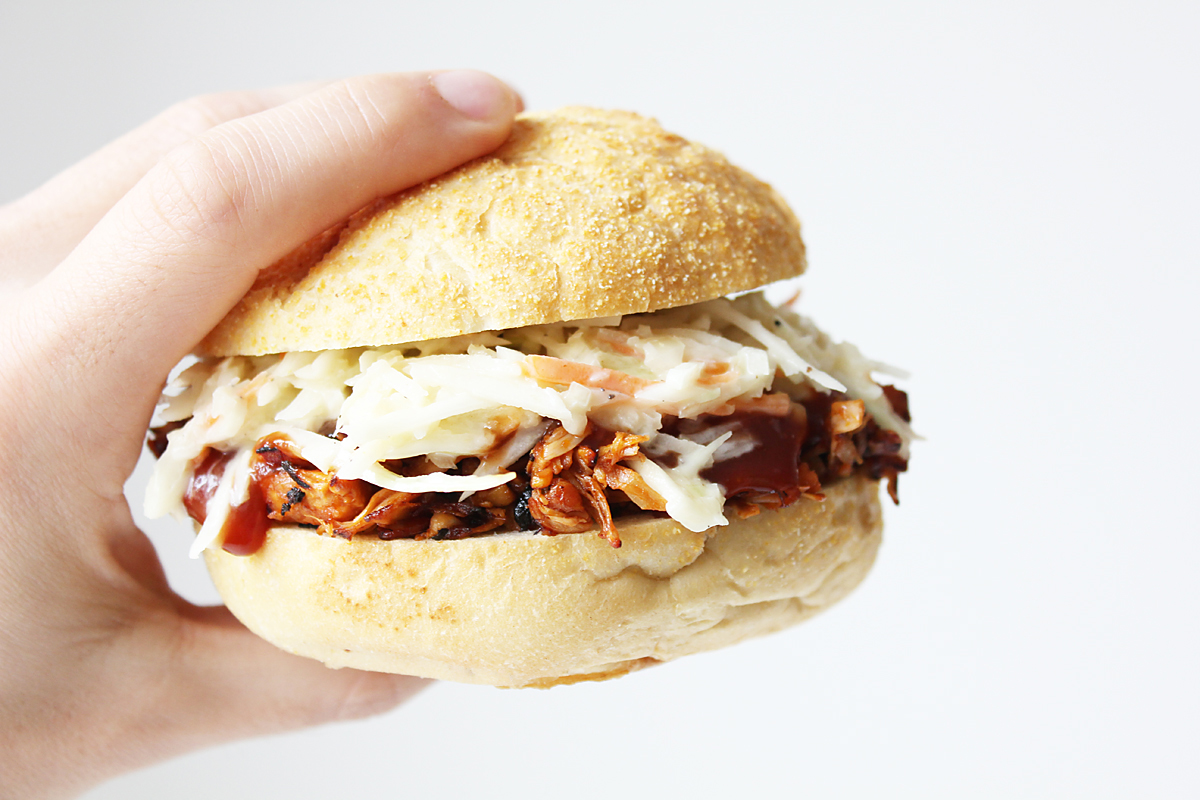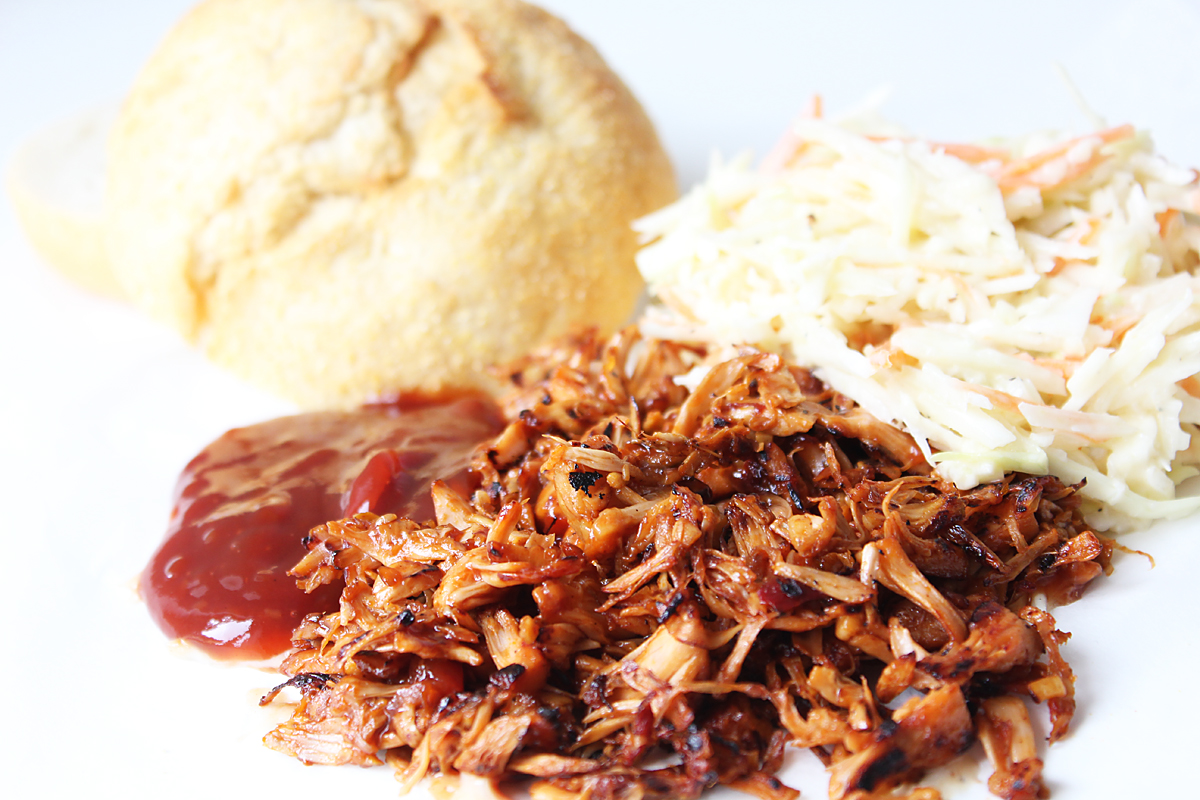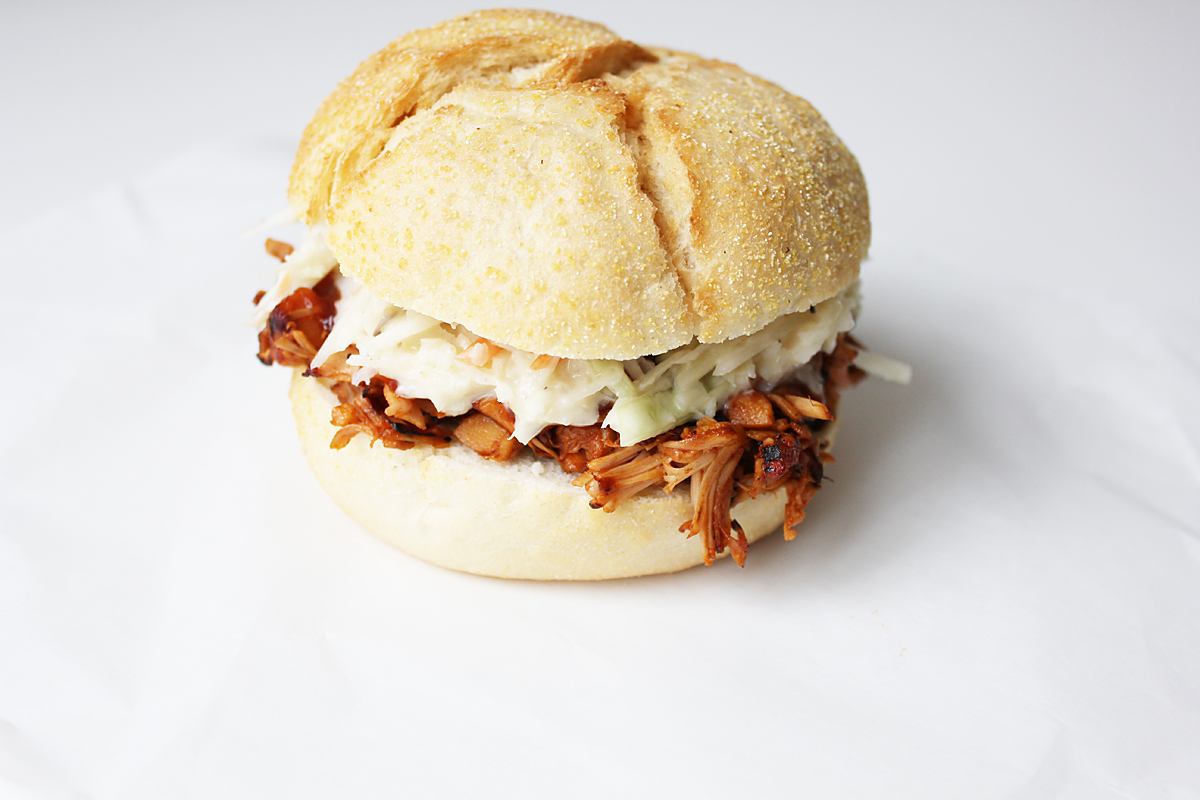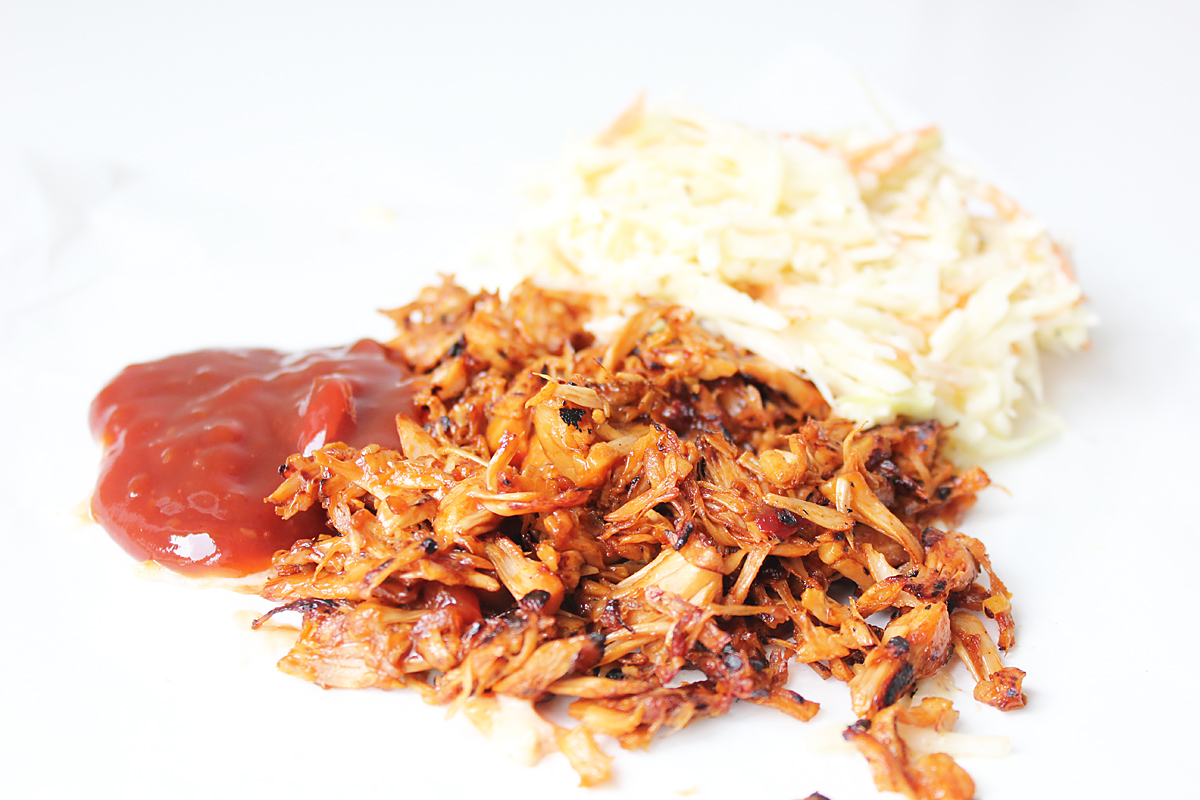 MerkenMerken
MerkenMerken