Lately, some recipes have sneaked on the blog, where mayonnaise plays an important role in the preparation. The waldorf salad for example uses it in the dressing. And the legendary big mac sauce is based on it as well. Store-bought vegan mayonnaise can be found more and more often, but do-it-yourself mayonnaise only takes a couple of seconds and is dead easy to make if you have an immersion blender. Today we'll show you how.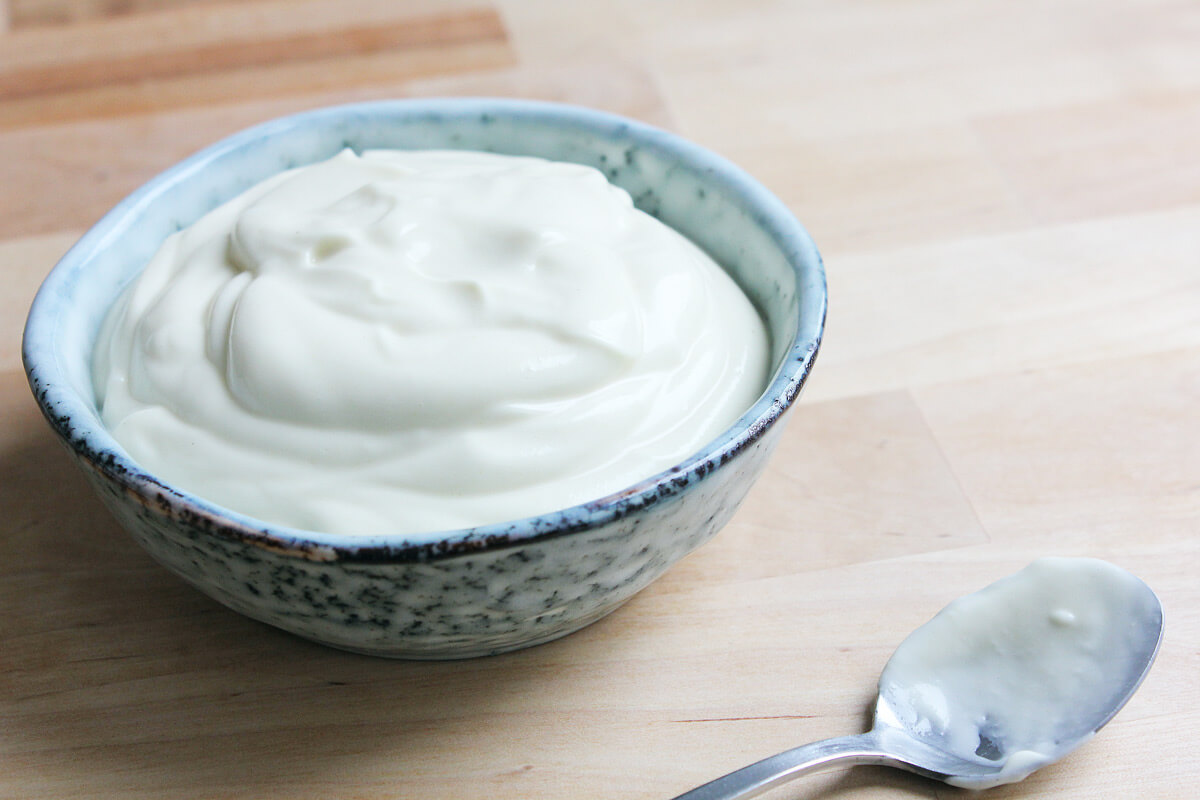 Usually we do our mayo off the top of our heads. But now we took notes and can finally give you a basic recipe. The amount of oil can still vary a bit. It's just important to add the oil slowly and pulse constantly until the mayonnaise reaches the desired consistency. And because mayo is a great dip for fries or other delights, we also prepared 3 tasty variations: yellow turmeric garlic mayo, green avocado mayo and a spicy jalapeño mayo.
VEGAN MAYONNAISE
Ingredients for 1 jar mayonnaise (about  1,00 Euro):
100 ml soy milk
1 tsp mustard
1 tsp white wine vinegar
150 – 200 ml canola oil (or sunflower oil)
salt + pepper
VARIATION 1: TURMERIC GARLIC MAYO
1 tsp turmeric powder
1 garlic clove (squeezed)
VARIATION 2: JALAPEÑO MAYO
VARIATION 3: AVOCADO MAYO
1 avocado
optional: chili powder
Preparation
1. Pour the soy milk in a high but narrow cup, where the immersion blender still fits in. Add mustard and white wine vinegar and blend shortly.
2. Now slowly add the oil while pulsing and moving the immersion blender constantly up and down. The mayonnaise should emulsify.
3. When the mayonnaise has the desired consistency, season with salt and pepper.
4. For the turmeric garlic mayo and the avocado mayo, add the ingredients and pulse with the immersion blender. For the jalapeño mayo just stir in the minced jalapeños.