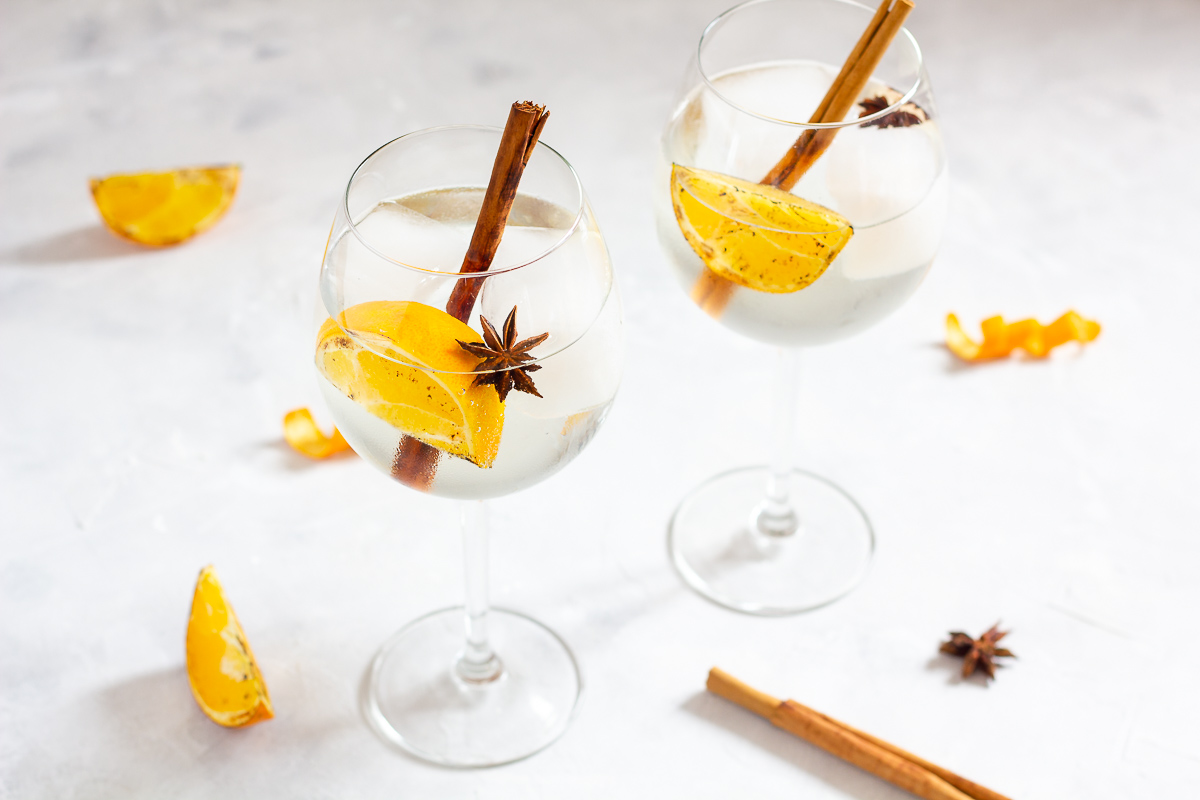 It's just before Christmas in this crazy year 2020. So today we have a super quick, last-minute Christmas recipe for you. Gin and tonic has been extremely popular for several years now. Many families will certainly treat themselves with a G&T at Christmas this year, too. Therefore, we would like to show you how you can turn your gin and tonic into something special with a few simple hacks.
Our winter gin and tonic is served with orange, cinnamon and star anise to match the season. We briefly toast the spices in a pan to get more flavour out of them. We also flamed the orange a bit with the kitchen burner. In the end, everything comes into the glass together with gin, tonic water and ice. That's it.
When choosing the gin, we stick to the explanations that we have already written down for our mulled gin. As already mentioned there, you can of course use any gin. It gets particularly tasty with a gin that also contains orange and winter spices. If you'd like to read a few more words about the botanicals and some examples of gin varieties, please take a look at the recipe for the mulled gin with orange and apple.
Otherwise we hope that your Christmas dinner is already planned. If you celebrate at all. You are also welcome to read through our guide for vegan Christmas, where we have collected a lot of recipe ideas (from very quick to special menu) as well as a lot of helpful tips and tricks.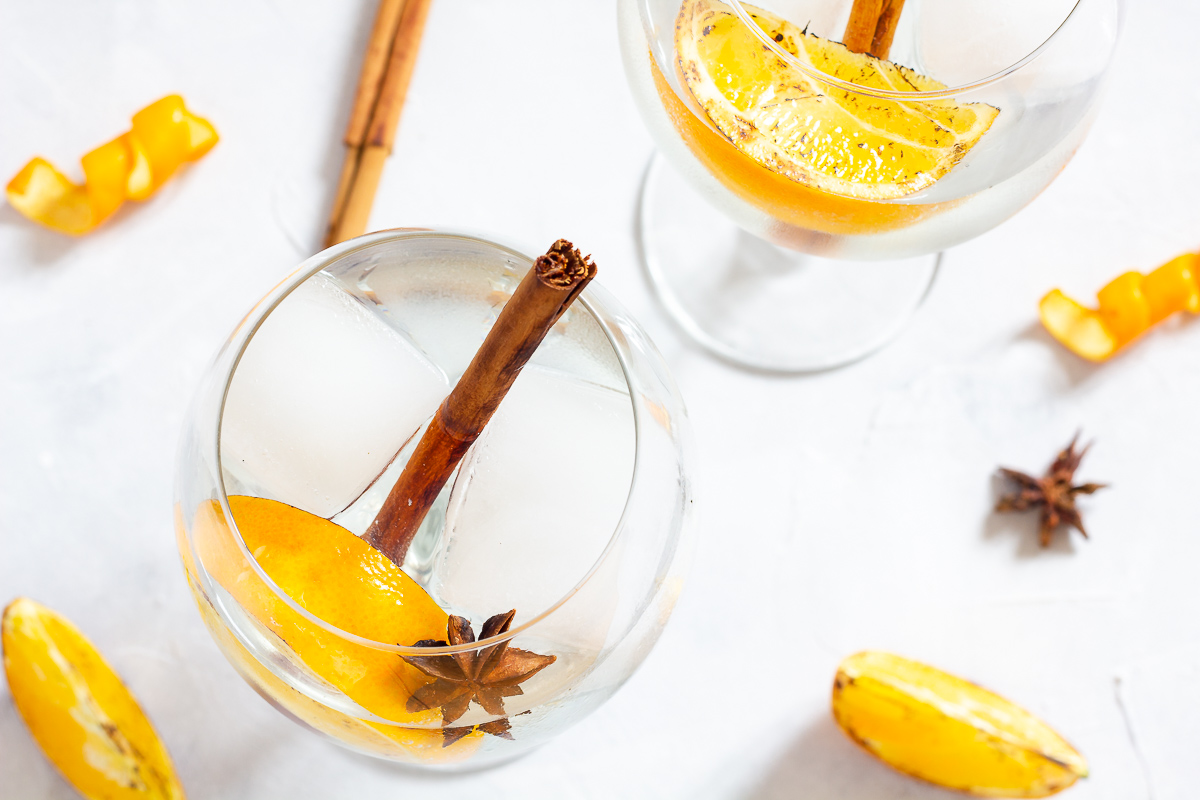 Winter Gin and Tonic with Orange, Cinnamon and Star Anise
Ingredients
50

ml

gin

150

ml

tonic water

1

stick

cinnamon

1

star anise

1/8

orange

,

organic quality

Ice cubes
Preparation
Cut the orange into eighths and then optionally flame it with a kitchen burner.

Roast the star anise and cinnamon in a pan without adding any fat, or briefly burn it with the kitchen burner.

Put ice cubes in the glass. Now pour in the gin first and then the tonic water. Put the cinnamon stick, star anise and orange wedge in the glass. Optionally squeeze some orange juice in it, too. Stir and enjoy.