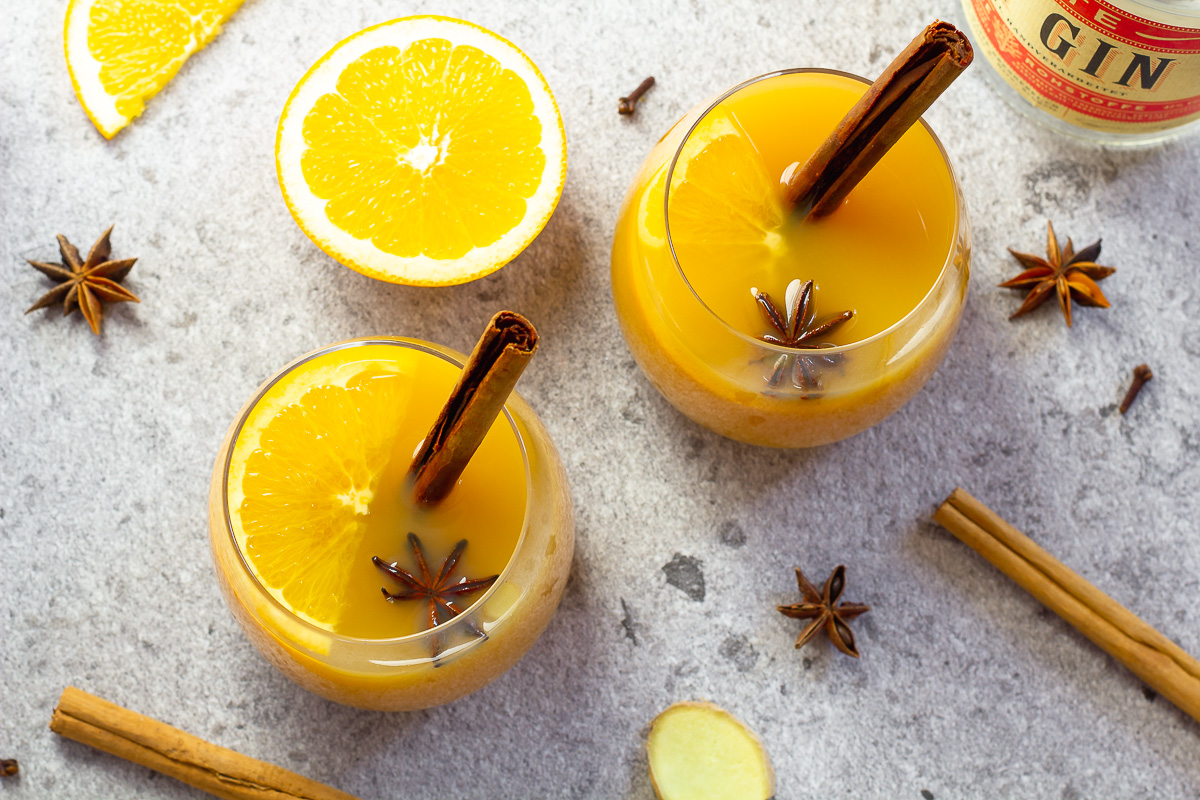 A warm drink is a nice thing in winter, don't you think? However, store-bought mulled wine is usually incredibly sweet and often not that tasty at all. We have just the right alternative for this: mulled gin with orange and apple. It is quick and easy to prepare and even more complex in taste than a good mulled wine. At least we think so. Just try it yourself!
In addition to a pot, you only need a few typical Christmas spices, apple juice, orange juice and of course gin for the mulled gin. You don't even need extra sugar, as the fruit juices already have enough sweetness. The specified amount of gin is flexible. If you like your mulled gin stronger and less sweet, feel free to add more. You can also reduce the amount for a lighter and sweeter drink.
In theory, you can of course use any gin for mulled gin. But if you want to buy a good gin for this recipe or you already have a large selection of gins at home, we clearly recommend one with more wintery botanicals and some citrus notes.
For example, we just had the Matte Dry Gin at home, which was brought to us as a gift from Switzerland. It contains, among other things, coriander, ginger, cinnamon as well as orange and lemon peel and therefore goes perfectly with this recipe. But there are also many other gins that we can easily think of in our mulled gin. The Duke, Opihr, Niemand Dry Gin oder Tonka Gin are just a few names that come with a really wintery flavour.
Feel free to use the comment function under the recipe and tell us which gin you can personally recommend.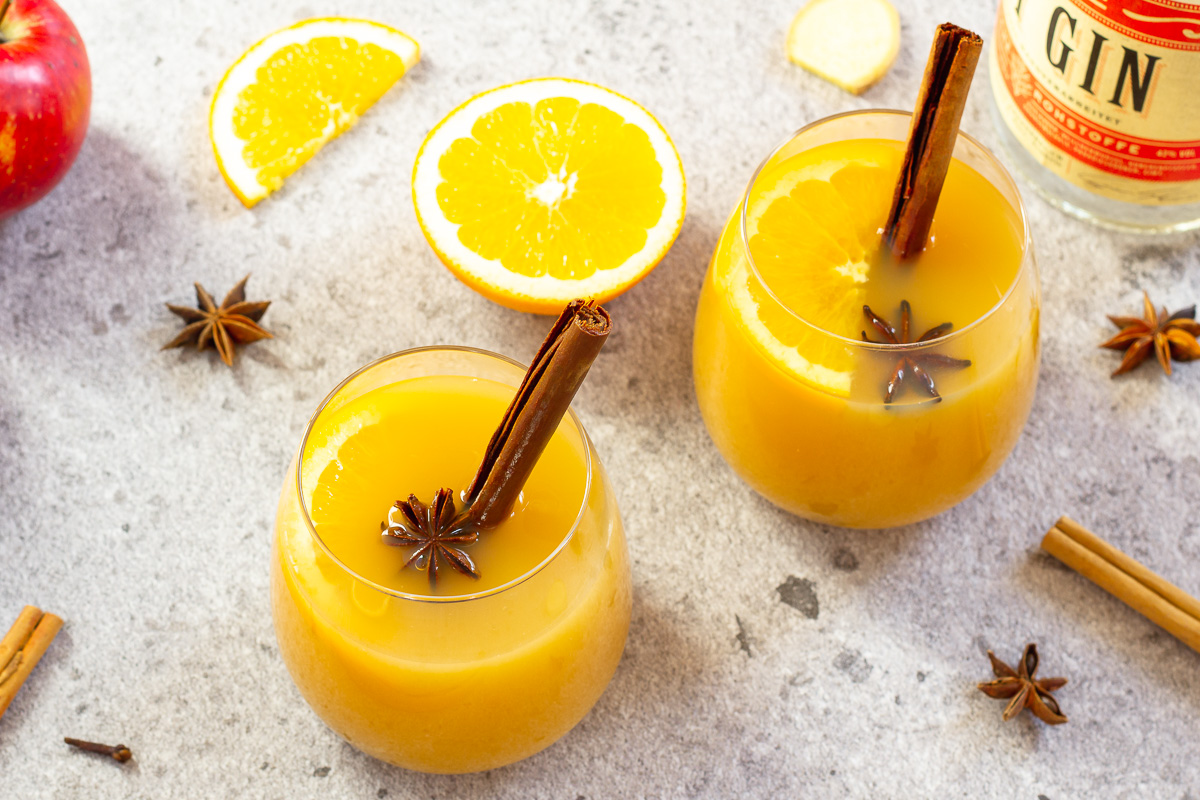 Mulled Gin with Orange and Apple
Ingredients
800

ml

apple juice

,

cloudy

200

ml

orange juice

150

ml

gin

4

cloves

4

sticks

cinnamon

3

star anise

2

allspice

1

piece

ginger

,

approx. 4 cm

4

slices

orange

,

organic quality
Preparation
Cut the ginger into slices. Put the apple and orange juice in a saucepan with the spices. Simmer at medium temperature for about 20 minutes. Simmering means just below the boiling point.

Scoop out the spices. Add the gin, stir and divide into 4 glasses or cups. Decorate with 1 orange slice and 1 cinnamon stick each.