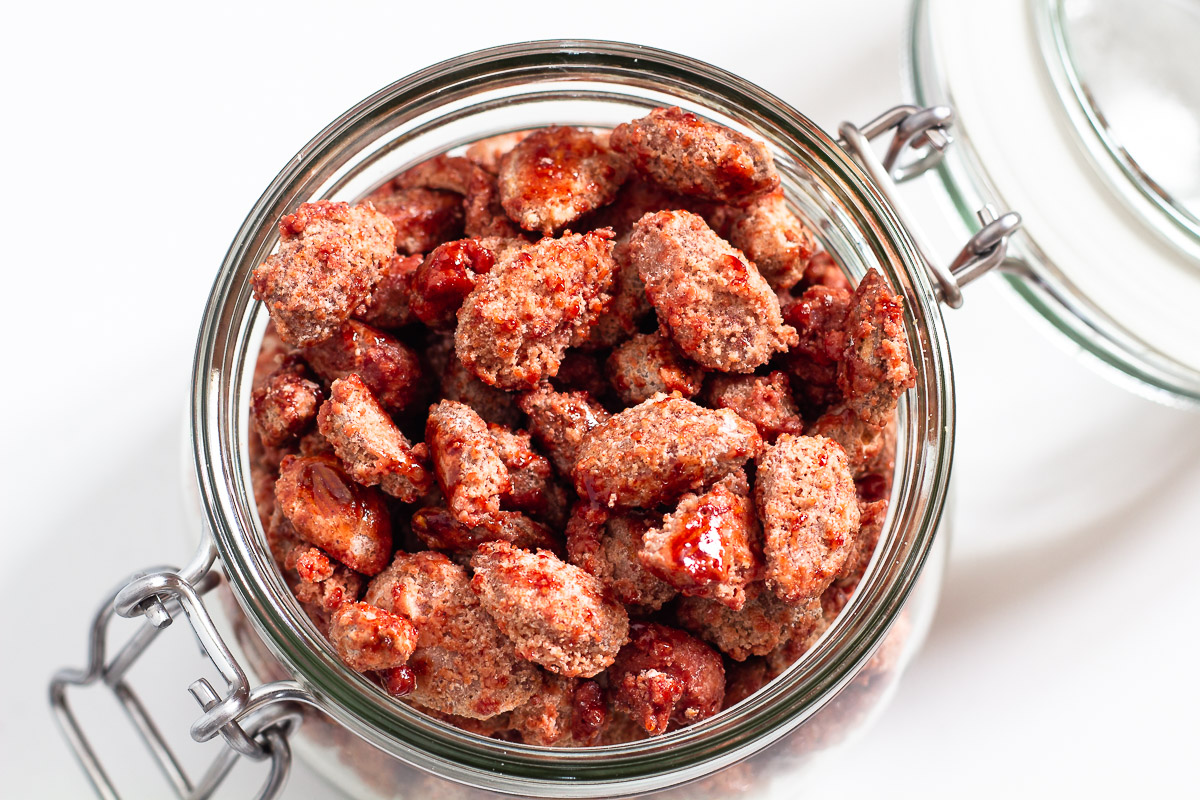 We feel like we are at a fair right now. Because burnt sugar almonds are an absolute classic that you can usually only buy from stalls at Christmas or winter markets or other fairs. But the crispy, caramelized nuts can also be easily made at home. We'll show you how to do it.
For roasted almonds, all you need is almonds (or other nuts), sugar, and water. We add a little vanilla sugar and cinnamon for a special taste. Other spice combinations are also possible. How about some chili and cocoa powder on the nuts, for example? Or using salted peanuts instead of almonds?
The burnt sugar nuts are a great last-minute gift for Christmas. Especially now in Corona times, when the shops are closed and you should stay at home as much as possible out of solidarity. You may already have the ingredients you need at home anyway. And if not, buy them the next time you go grocery shopping.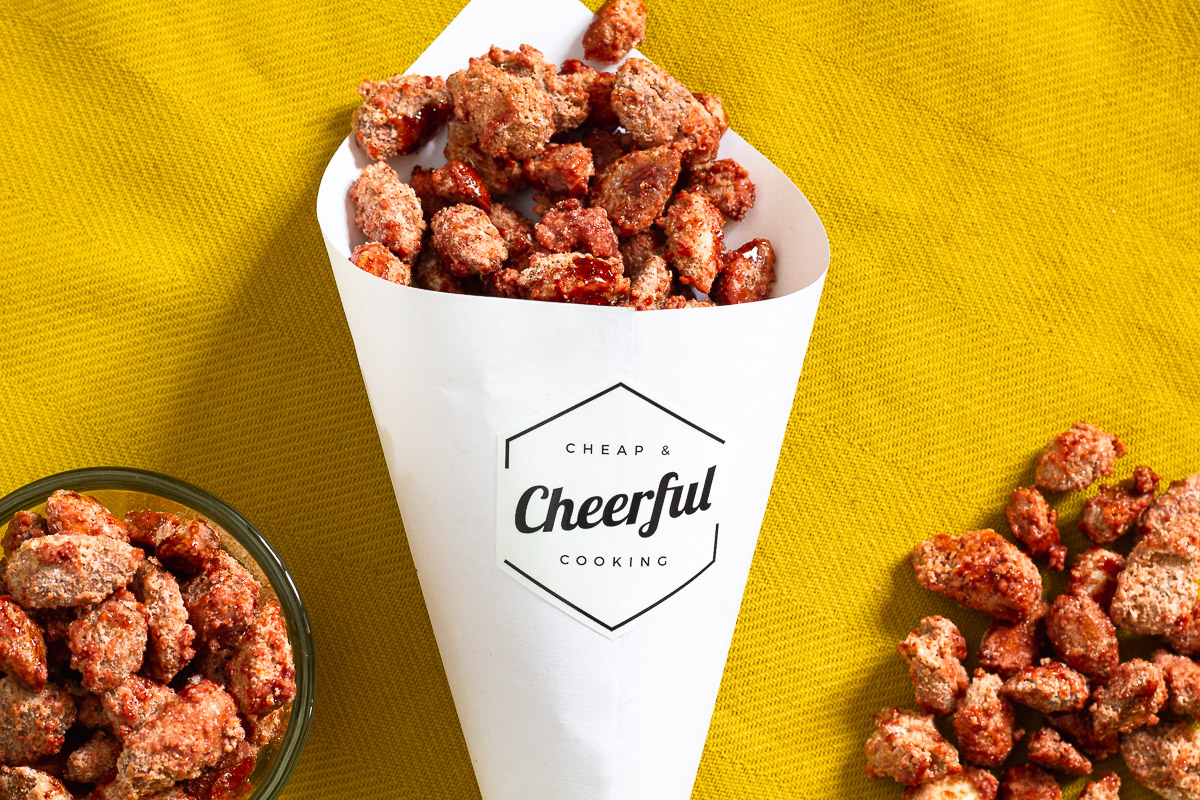 Burnt Sugar Almonds
Ingredients
Basic ingredients
200

g

nuts

,

e.g. almonds

150

g

sugar

,

e.g. beet sugar

50

ml

of water
Spices
1

tbsp

vanilla sugar

1

tsp

cinnamon powder
Preparation
Put all ingredients except the almonds in a large pan and bring to the boil at a relatively high temperature. In the meantime, prepare a baking sheet lined with baking paper.

As soon as the liquid boils, add the almonds. Simmer while stirring until the liquid has completely boiled away and a crumbly sugar layer forms around the almonds.

Now turn down the temperature and let some of the sugar melt slightly over medium heat. Put the almonds very carefully (handle with care: the caramel is damn hot, so don't touch the almonds!) on the baking paper and spread lightly. Let cool down completely before packing them away.
Notes
Easy cleaning without scratching or scrubbing: Simply boil water in the pan until the crusty caramel comes off the pan and wooden spoon.
Song for the recipe:

A beautiful winter song by the Seattle indie folk band. By the way, we saw them playing live many years ago as the support act for Death Cab for Cutie in Munich.