Almost everyone loves a good burger and so do I. There are of course many options for plant based burgers but beet is certainly one of my favourite ingredients. It adds a nice colour and earthy flavour. Even if the burger patties look just like raw meat I can assure that no animals were harmed for making this beet burger!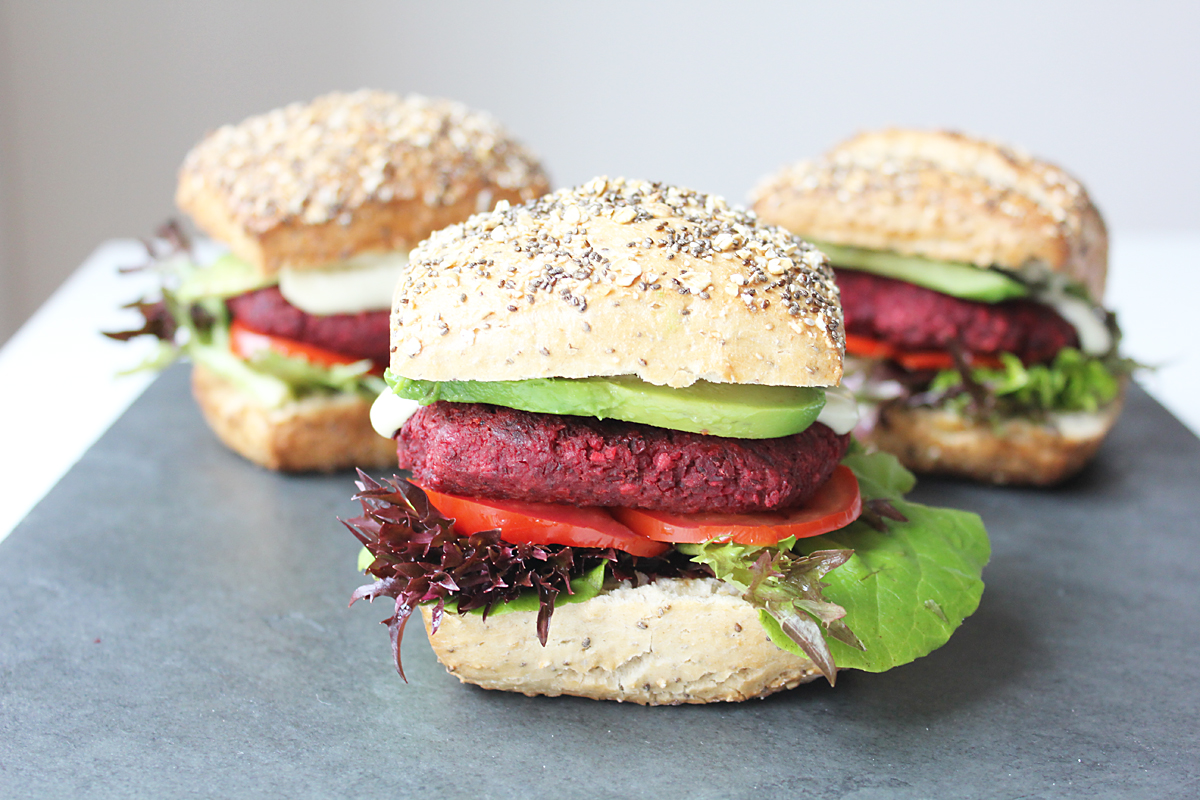 Ingredients (4 burgers, 1,25 € each)
BEET PATTIES
1 raw beet (about 150 g), peeled and diced roughly
1 can kidney beans (400 g), drained
75 g rolled oats
1/2 onion, peeled
1 garlic clove
1 tsp (smoked) paprika powder
1 tsp salt
ADDITIONALLY
4 burger buns of choice
1 large tomato
1 avocado
4 tsp vegan mayo
mixed salad
olive oil
Preparation
1. Blend all the ingredients for the burger patties with a food processor or blender. Divide and shape the mixture into 4 burger patties. You can place them in the fridge for at least 30 minutes to firm up but it's also possible to use them straight away. Just be more careful.
2. Heat a good splash of olive oil in a pan over medium-high heat. Once hot, add the burger patties and fry from both sides for about 8 minutes in total until golden brown and crispy.
3. Wash and dry the salad. Slice the tomato. Halve, de-seed and peel the avocado. Then cut into thin slices.
4. Assemble the beet burger (from bottom to top: bun, salad, tomato, beet patty, avocado, mayo, bun) and enjoy!