You want to know how to make a very special dinner with just a hand full of ingredients in hardly any time? This recipe for pappardelle with pistachio pesto could be the answer. I have to admit it is not one of the cheapest pasta dishes but with 2 euros per serving it is still cheaper than eating takeaway.
The pesto can be stored in an airtight container covered with olive oil and lasts in the refrigerator for a couple of weeks.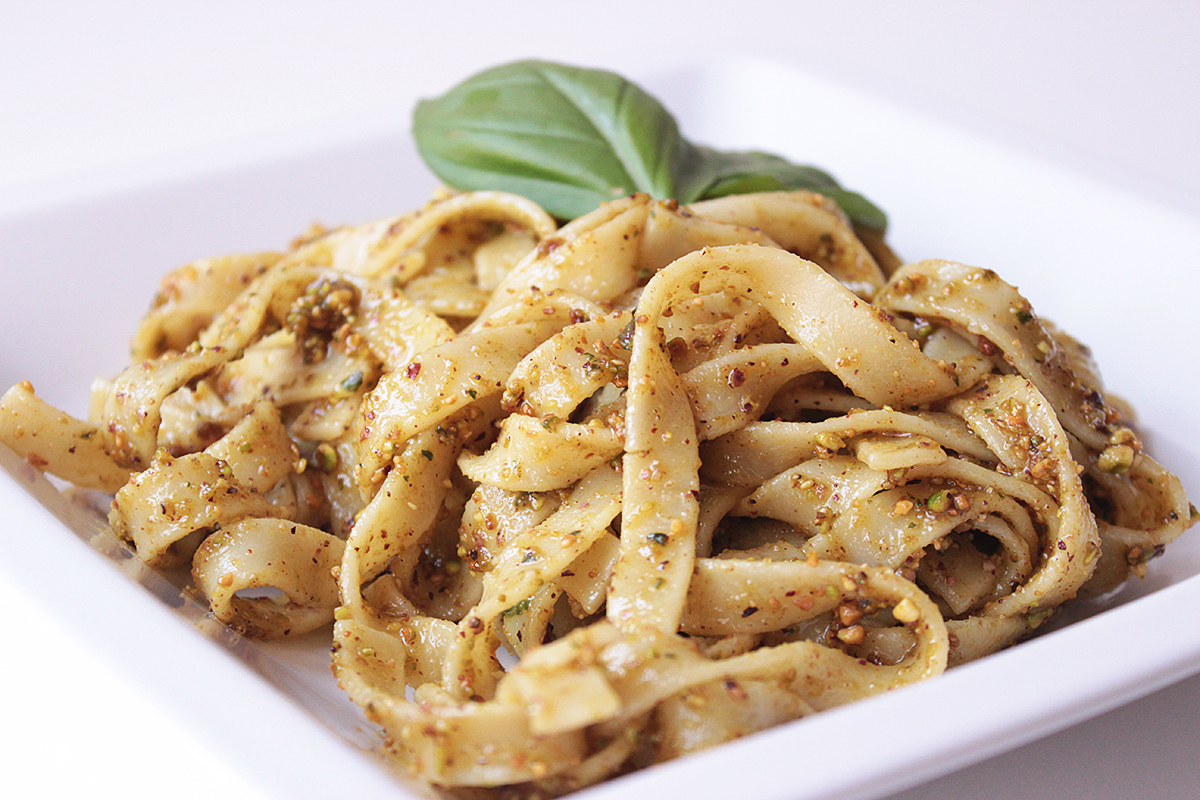 Ingredients for 4 servings (about 2,00 euros each):
500 g pappardelle or pasta of choice
200 g pistachios (roasted and salted)
10 tbsp olive oil
1 small bunch of basil
1 garlic clove
black pepper
Preparation
Shell the pistachios. Combine with garlic, olive oil and basil in a blender or food processor. Season with black pepper. Because of the saltiness of the pistachios you normally don't need any additional salt here.
Cook the pappardelle in salted water according to package instructions. To serve thin the pesto with a little bit of pasta cooking water. Toss the pesto with hot pappardelle and enjoy.