Vegan steaks made from seitan are nothing unusual anymore. But the uncountable products in the organic or vegan grocery stores are anything but cheap. And you don't know exactly which ingredients or artificial flavours are used. And yet the very easy preparation of homemade seitan steaks takes no longer than 5 minutes (plus 20 minutes cooking time). The ingredient list is very reasonable. If you cook vegan frequently, you might have all of the ingredients on stock. If not, it's worth to buy them.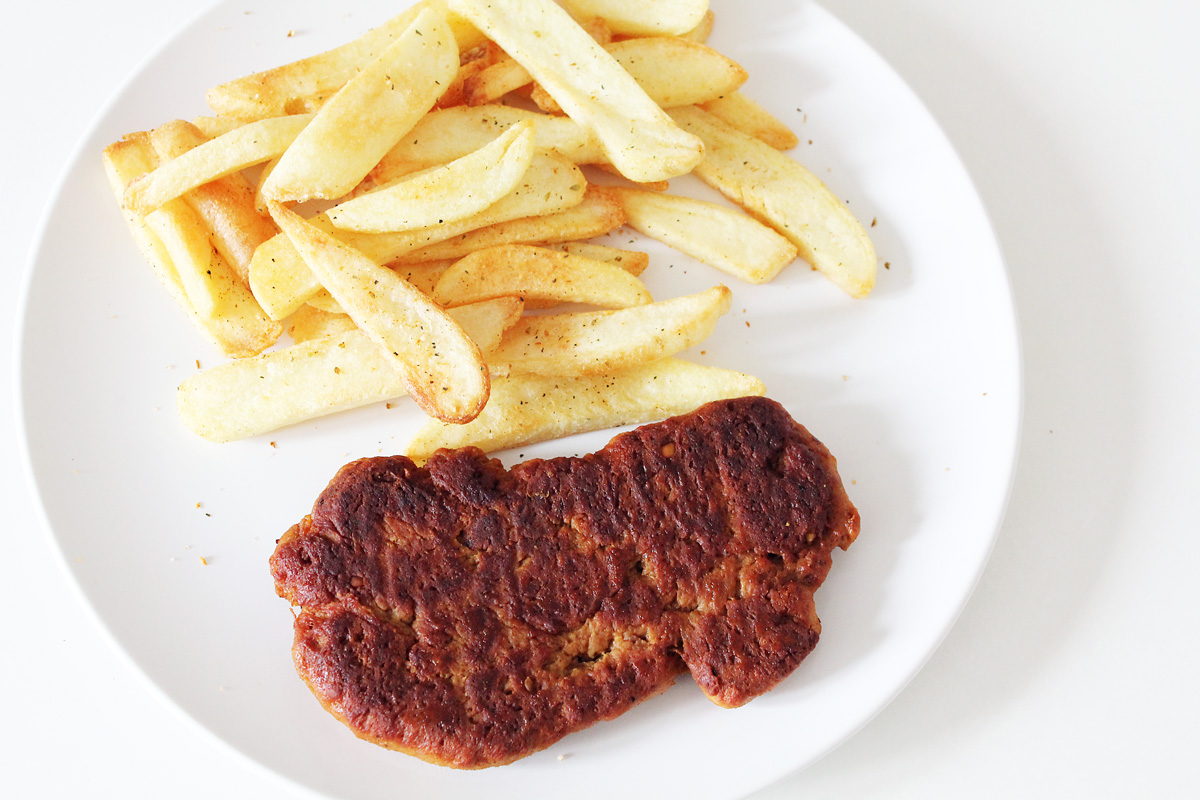 But the most important thing: this recipe has a 100% success rate. Baking the seitan results in a product that is not rubbery or squeaky at all. And yet baking in the oven is a much easier way of preparation than steaming or cooking in broth. You don't have to pay attention to keep the right temperature for the whole cooking time. And you don't need any tinfoil. So you are looking after your money but also the environment!
The seitan steaks are best served with classic potato side-dishes like baked potato, roast potatoes, fries/chips, mashed potatoes or croquettes and some salad if desired. Or you can use the steaks to cook many more fantastic dishes. We'll upload some in the next weeks. Just come back to our homepage from time to time or follow us on Facebook!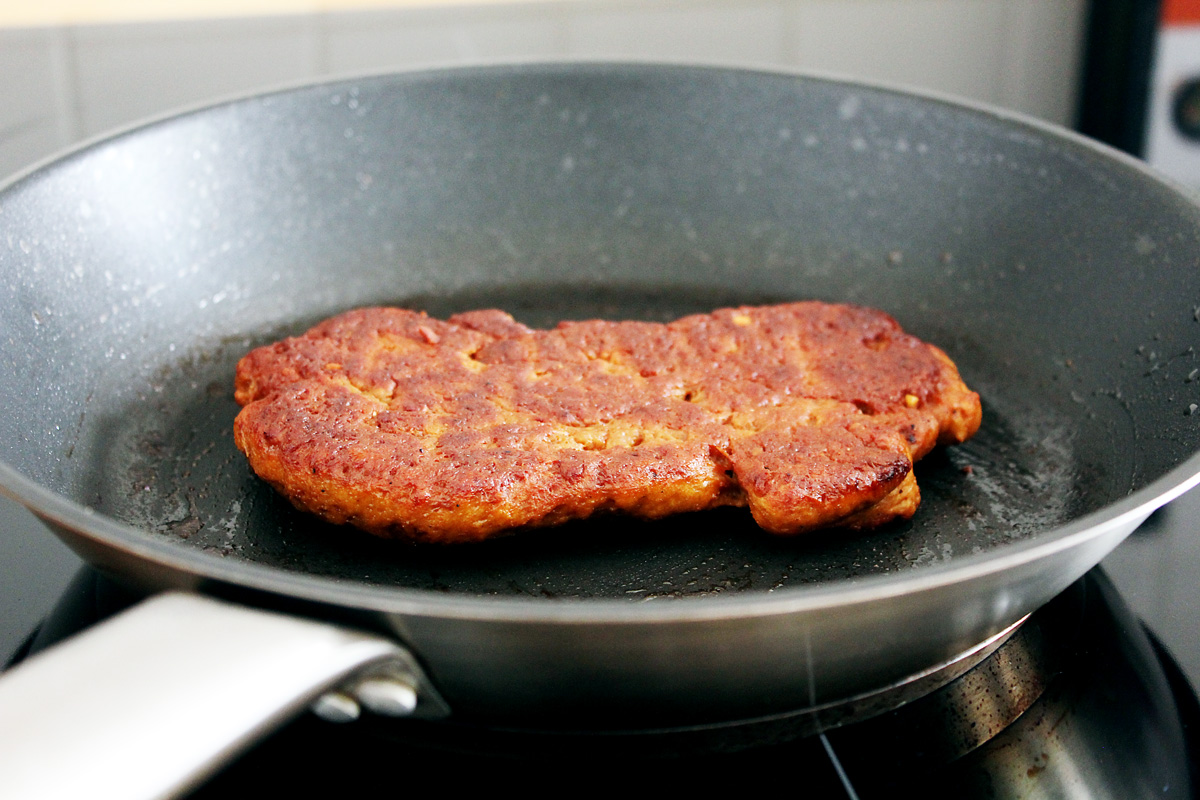 VEGAN SEITAN STEAKs
Ingredients for 3 steaks (about 0,75 Euros each):
Dry INGREDIENTS
150 g vital wheat gluten flour
20 g nutritional yeast
1 tbsp onion powder
1 tbsp garlic powder
1 tbsp smoked paprika powder
1 tsp black pepper
WET INGREDIENTS
175 ml water
2 tbsp soy sauce
1 tbsp tomato puree
1 tbsp nut butter of choice or tahin
Preparation
1. Mix the dry ingredients in a large bowl. Mix the wet ingredients separately.
2. Now add the wet ingredients to the dry ingredients and mix well. First with the help of a spoon or a fork, then knead with your hands. Add some water while kneading if needed until it becomes a homogenous "dough".
3. Pre-heat the oven to 180 degrees Celsius. Divide the seitan ball into 3 pieces. Form them into steaks by rolling, flattening and stretching the dough with your hands. Put them on a slightly oiled baking sheet and bake for 20 minutes.
4. Theoretically you can eat the vegan seitan steaks now directly. But they taste even better when you fry them in a bit of oil from both sides (roasting flavour!) and add a splash of water or broth to the hot pan in the end (liquid makes them more tender!).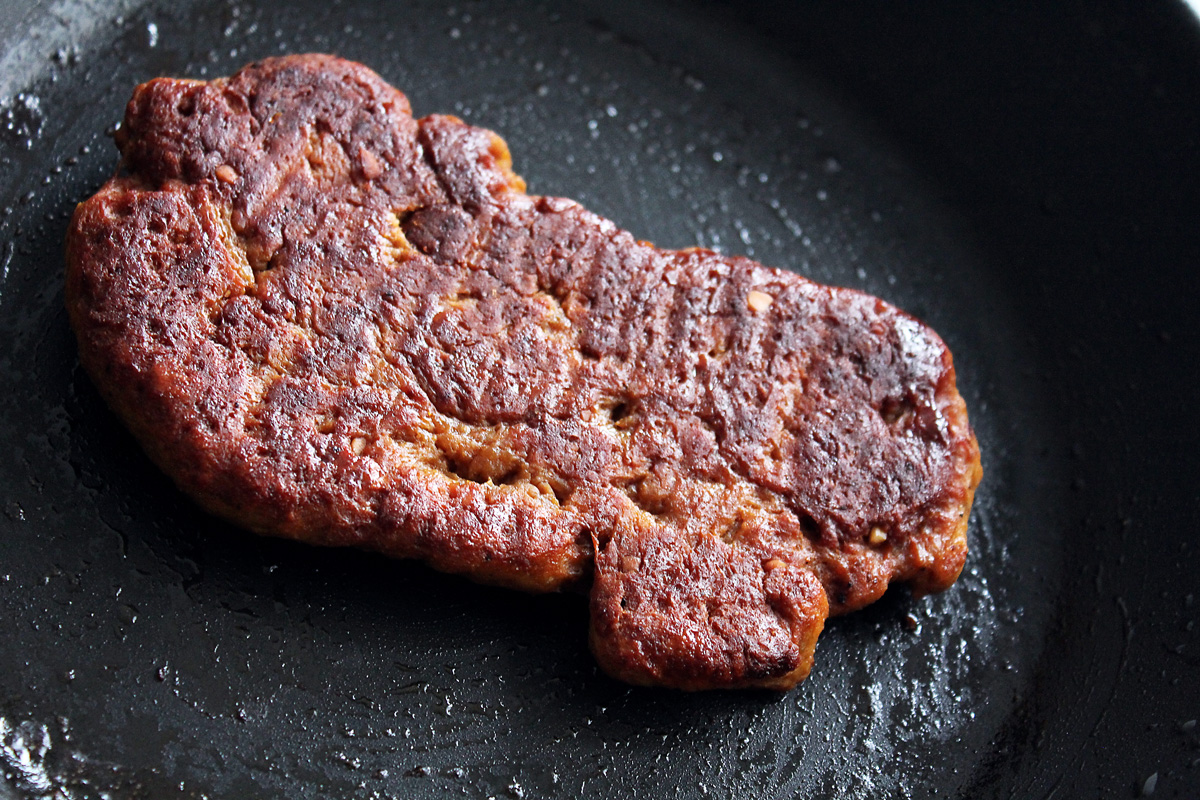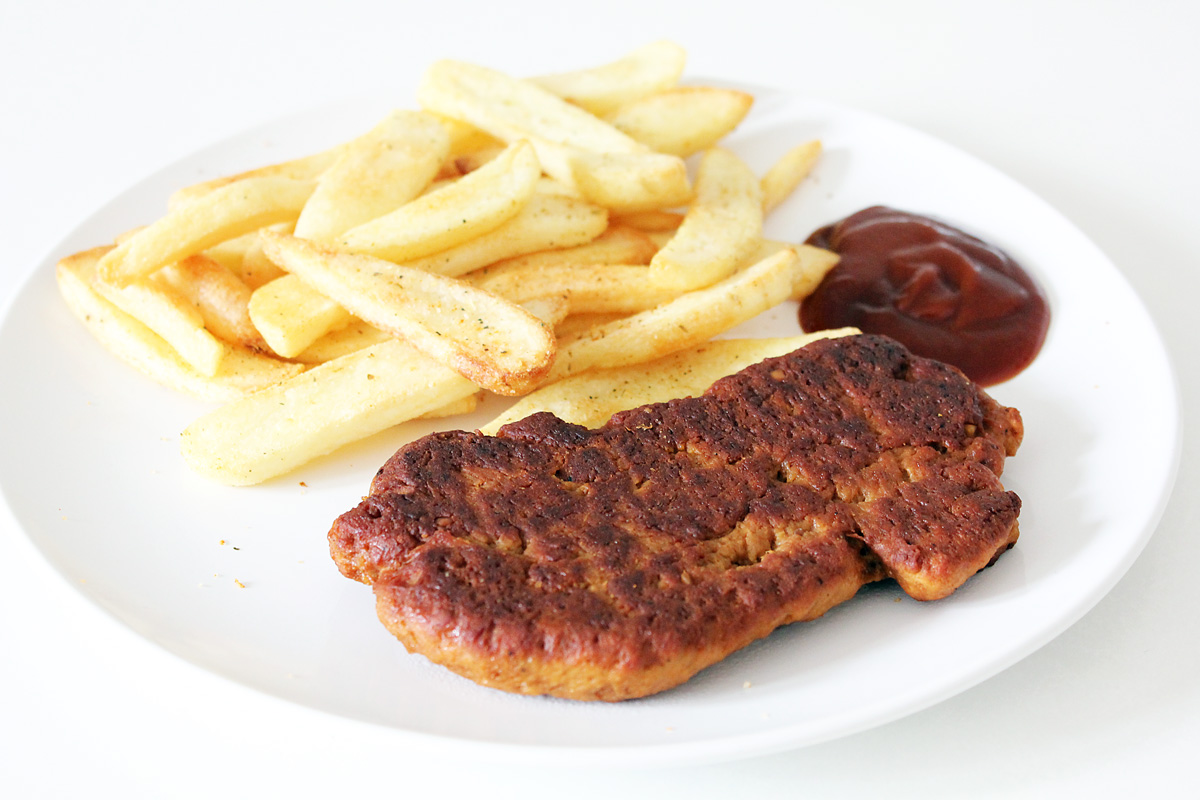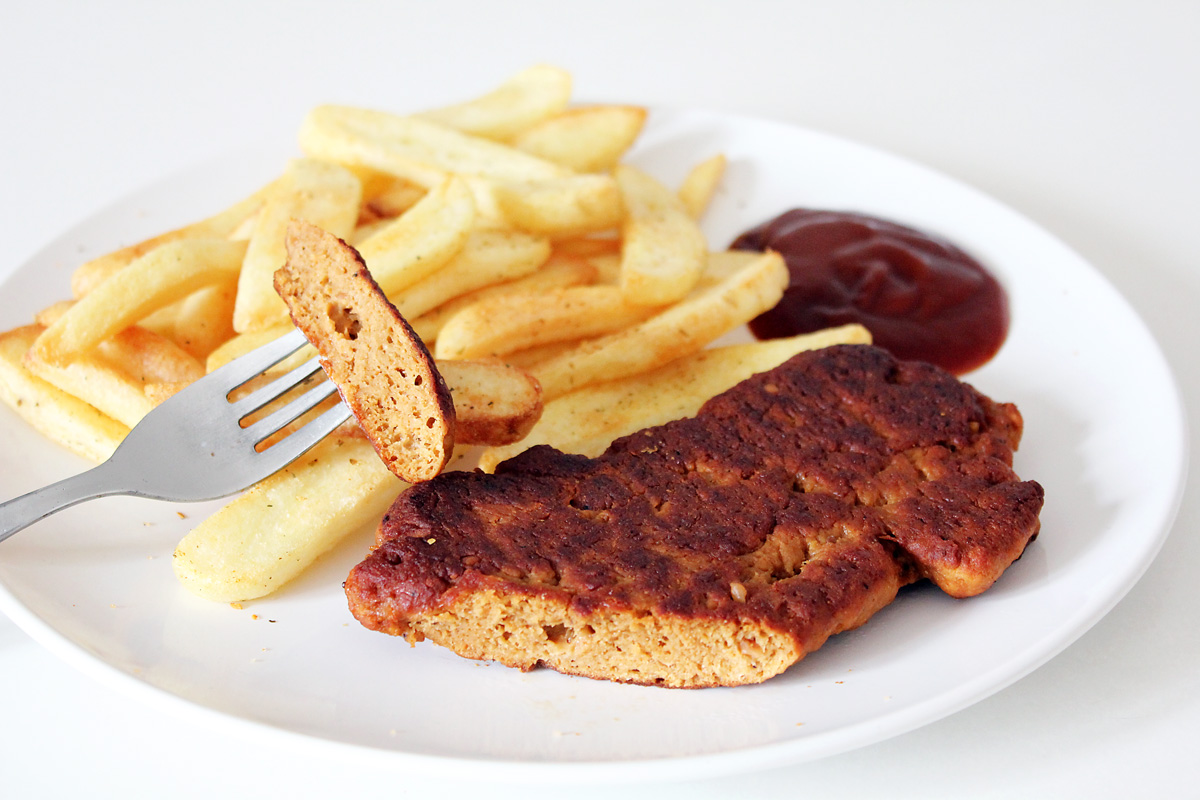 MerkenMerkenMerkenMerkenMerkenMerken