Vegan Bacon? Yes please! But how should that work? Pretty easy actually! Besides cheese bacon is probably the most famous reason why people say they couldn't go vegan. Because bacon makes everything better. But you don't have to miss out as a vegan, because you can create your own plant-based version of the much-loved crunchy bacon strips made out of rice paper (yes, the one from Asian cuisine!) and a simple marinade in a jiffy. This version is guaranteed to be free from small and big piggies. The vegan rice paper bacon should even be leaner and therefore healthier. Of course it's still salty, smoky, crunchy – just damn tasty!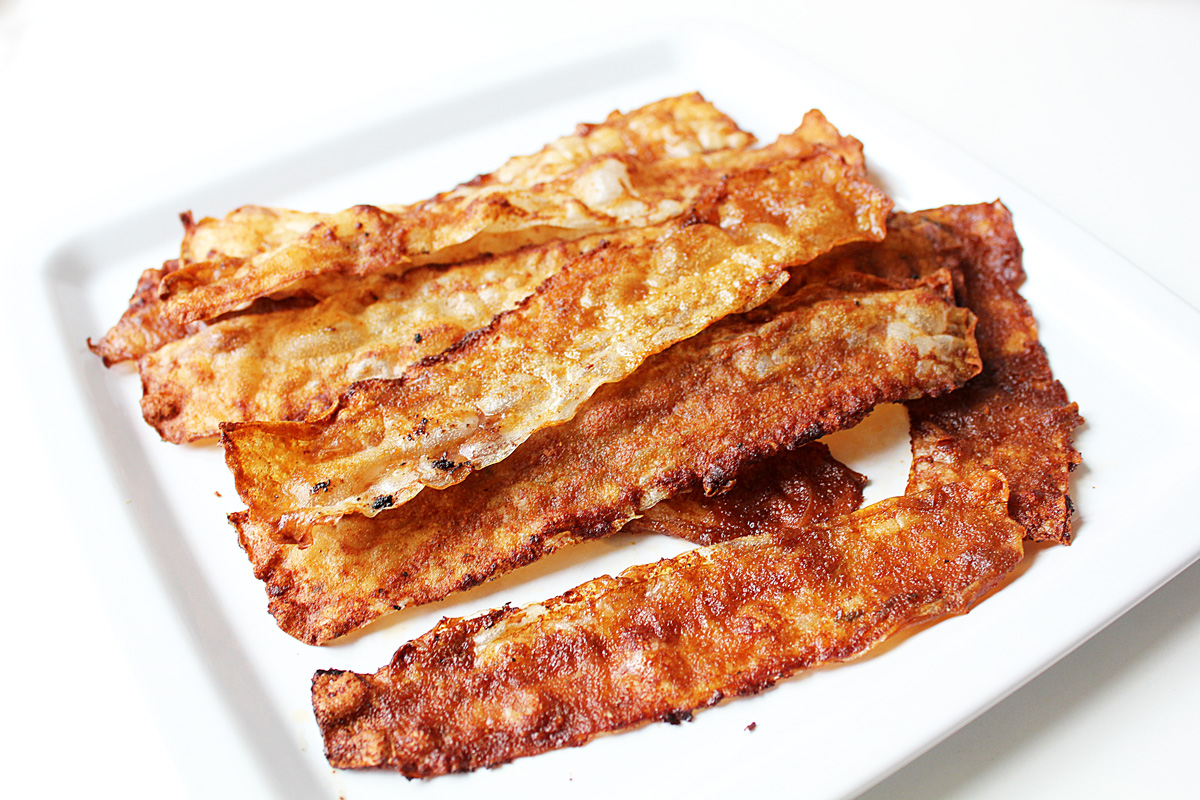 You can use the vegan rice paper bacon just like the animal version: for example to be part of a savoury breakfast or as a topping in your favourite sandwiches and burgers. Just let your creativity run free! We will provide some recipes to use the bacon as well.
VEGAN RICE PAPER BACON
Ingredients for about 15 large bacon strips (about 1,50 Euro in total):
at least 6 sheets of square rice paper
2 tbsp neutral vegetable oil
2 tbsp nutritional yeast
3,5 tbsp soy sauce
1 tsp maple syrup
1 tsp liquid smoke
1/2 tsp (smoked) paprika powder
1/2 tsp garlic powder
a pinch of black pepper
Preparation
1. Whisk together all ingredients (except of the rice paper of course) to create an aromatic and smoky marinade.
2. Cut rice paper carefully (!) into almost equally big stripes. You should use a very sharp knife to do so. If you can't cut it through, carve as deep as possible and then break it.
3. Now lay two strips on top of each other and pull it through a bowl of water to make them soft and stick together. Then pull it through the marinade, let it drain a little bit and lay it on a baking grid covered with parchment paper.
4. Bake the vegan rice paper bacon for about 7-8 minutes in a preheated fan oven at 180 degrees Celsius until it is partially crunchy, partially still a bit soft.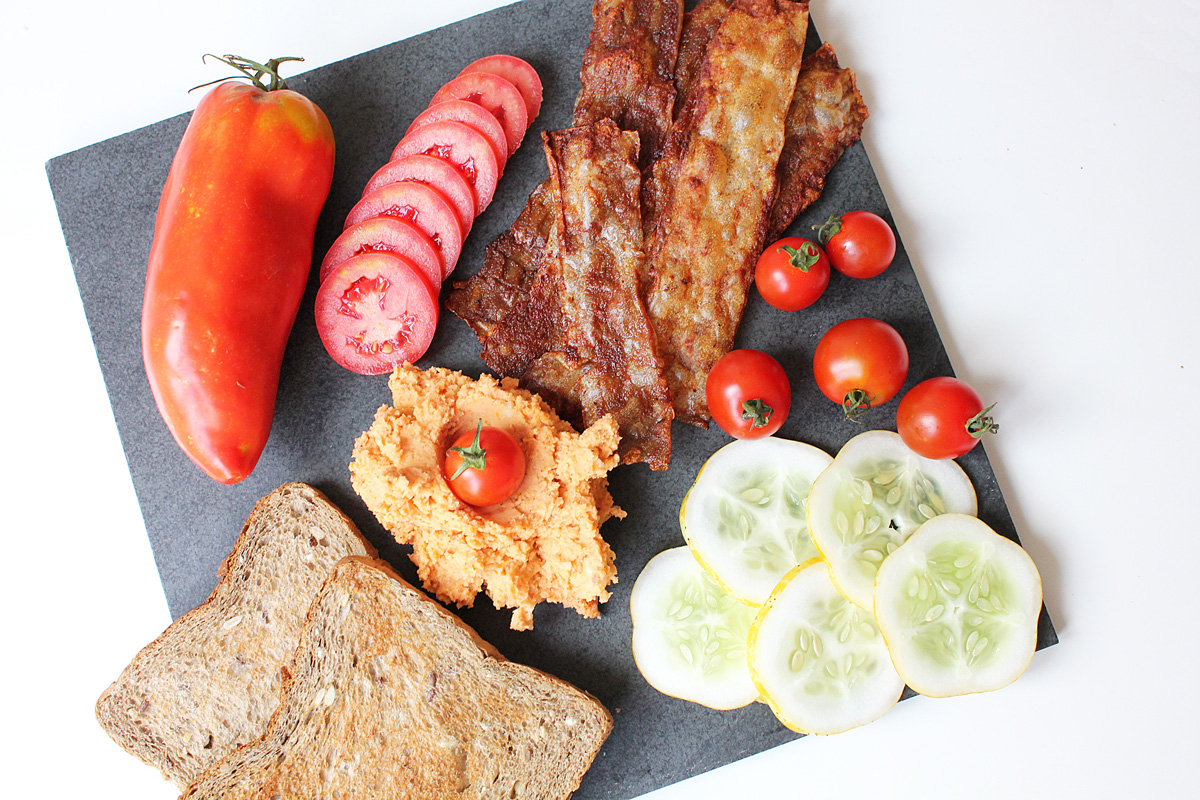 MerkenMerken
MerkenMerken