Baba Ghanoush comes from the Arabic World (Lebanon, Syria, Egypt etc.) and denotes an eggplant dip or puree. The eggplants are roasted and then mixed with only precious few ingredients until tender and creamy. If you exclude the 50 minutes cooking time in the oven, Baba Ghanoush is quickly and easily prepared. You can enjoy the tasty eggplant dip for breakfast, for lunch and dinner – simply with pita or Turkish bread. Or you prepare a small oriental feast. More vegan classics, that fit perfectly, are Falafel (deep-fried chickpea balls), Hummus (chickpea dip) and Tabouleh (bulgur or couscous salad).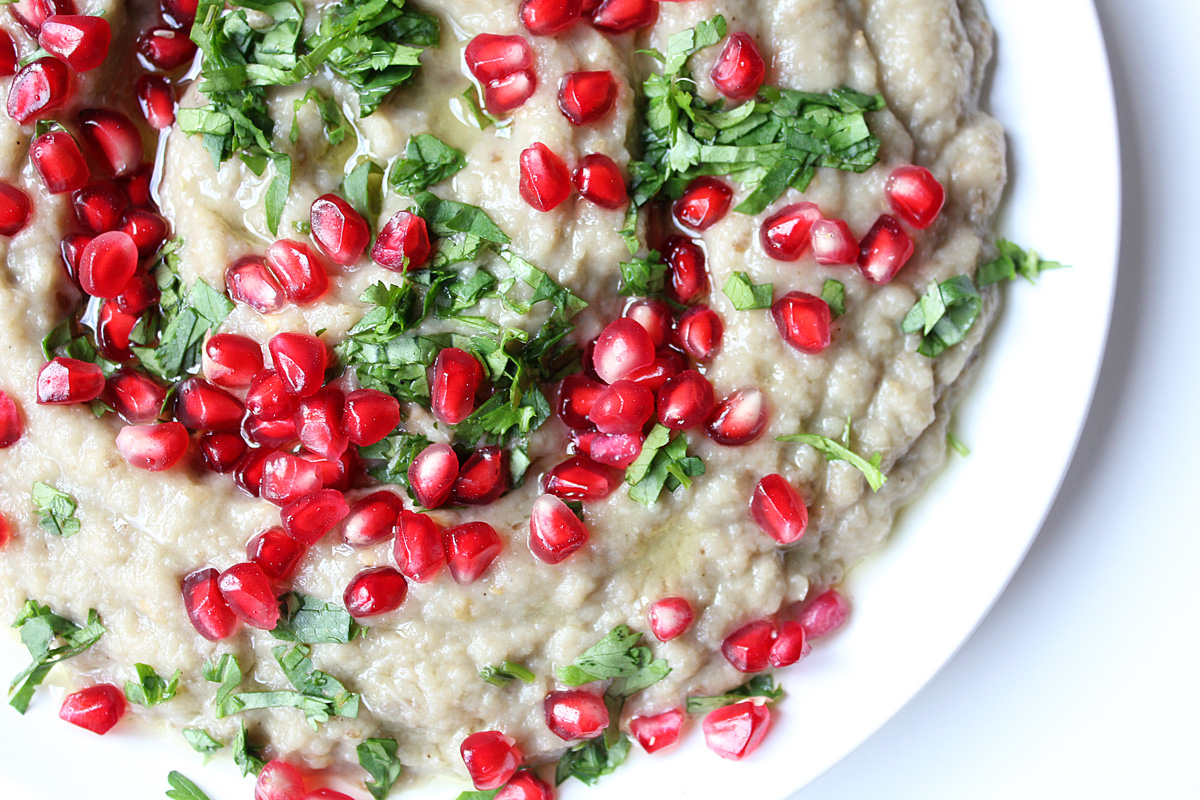 BABA GHANOUSH – ARABIC EGGPLANT DIP
Ingredients for 1 large bowl (about 1,85 Euro):
2 large eggplants (about 800 g)
2 garlic cloves
2 tbsp lemon juice
1/2 tsp salt
1 tbsp olive oil
1 tbsp tahini (sesame paste)
optional: pomegranate seeds & fresh herbs (parsley, mint, cilantro)
Preparation
1. Prick the eggplants several times with a fork. Roast in the oven (220 degrees Celsius) for at least 50 minutes on a parchment paper-lined cooking grid until soft. Peel and halve the garlic cloves and also roast in the oven for about 10-15 minutes.
2. Let the eggplants cool down a bit, then halve them. Scoup out the flesh and mix it with all the other ingredients. Optionally sprinkle your baba ghanoush with pomegranate seeds and fresh herbs.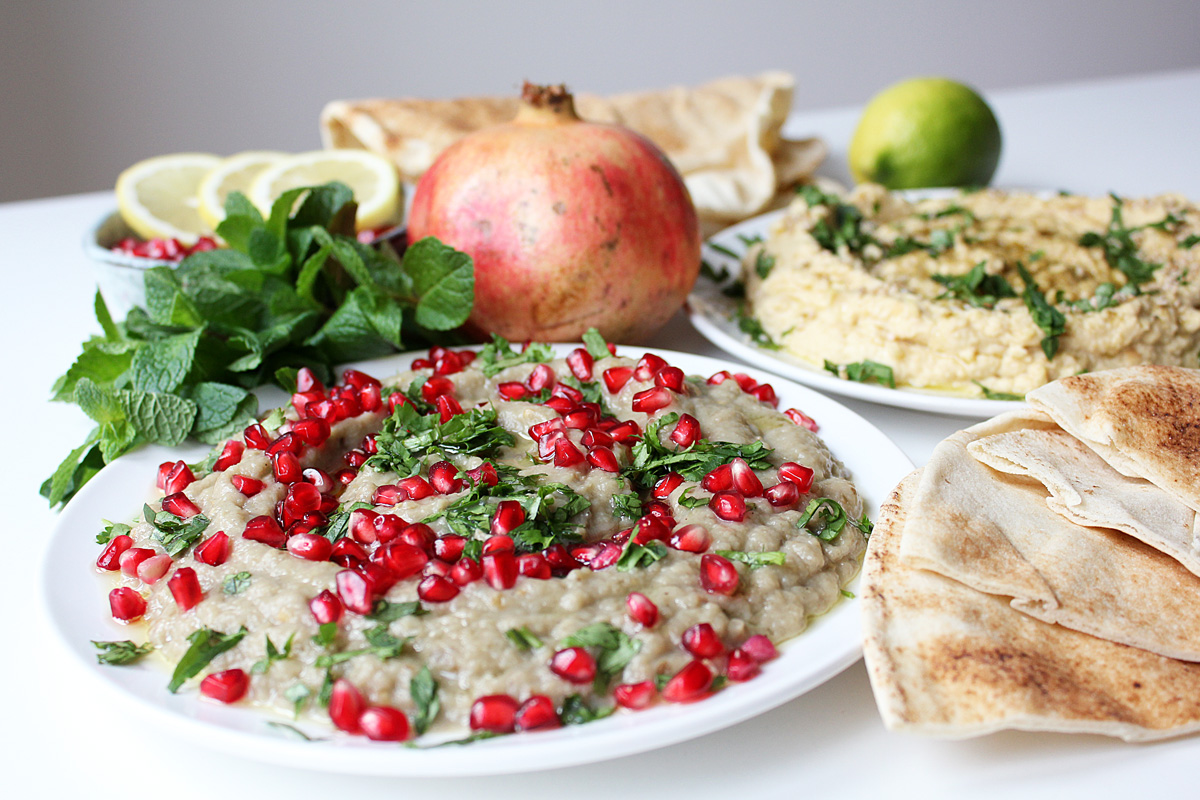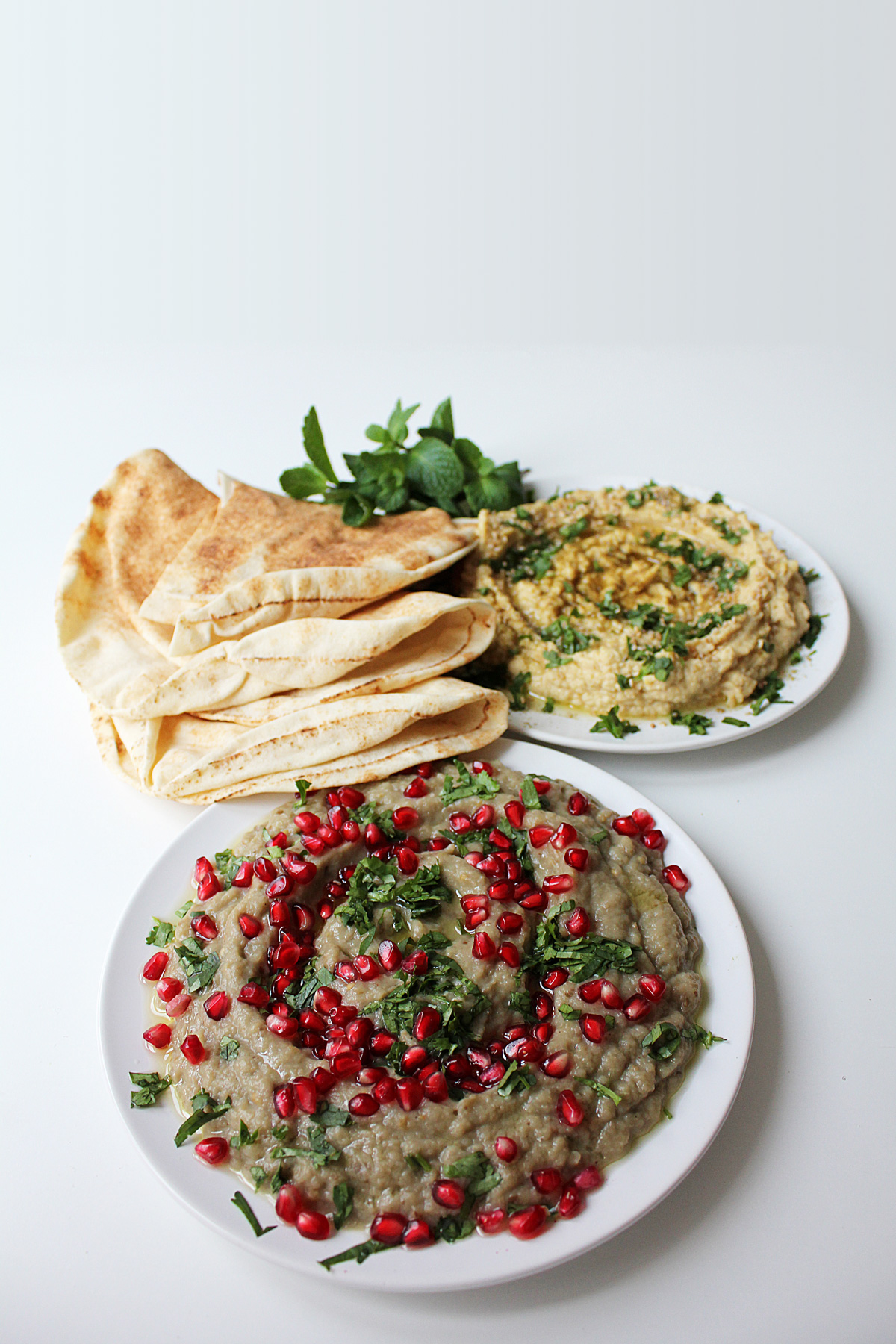 MerkenMerken
MerkenMerken