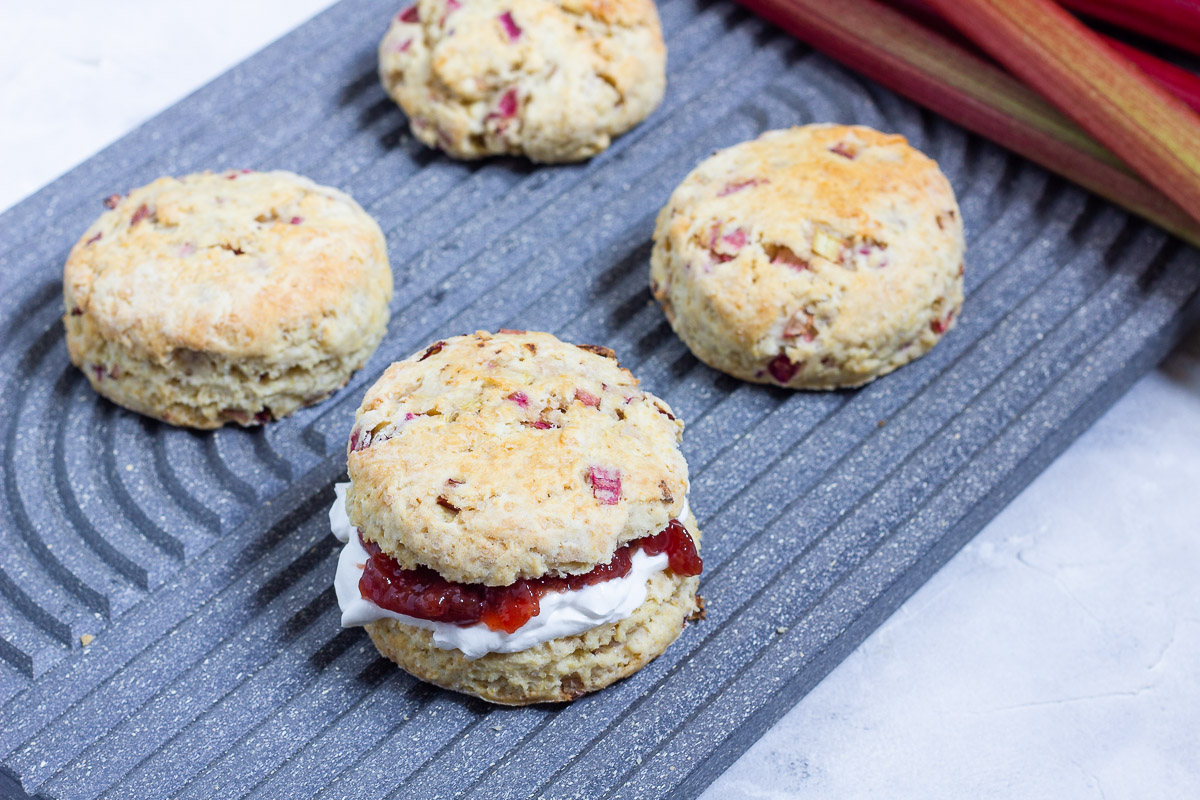 Spring is finally here and with it the rhubarb season. We want to make the most of it and have baked some delicious, vegan rhubarb scones. They don't need any eggs, are really fluffy and can be made in no time at all.
Scones are a traditional British pastry and are usually served at tea time. They are classically served with clotted cream and strawberry jam. However, vegan cream cheese or vegan creme fraiche also taste good instead of clotted cream. For a kind of vegetable clotted cream, vegan cream cheese and vegan butter can also be mixed in a 2:1 ratio. And instead of strawberry jam, our rhubarb jam also works wonderfully.
The scones are kneaded together in just a few minutes and the dough doesn't even need to rest if you work quickly. It is therefore a really simple and quick recipe that can be prepared quite spontaneously. For example, when that sweet afternoon craving comes around again. Or for brunch on the weekend. We will definitely be making scones more often now.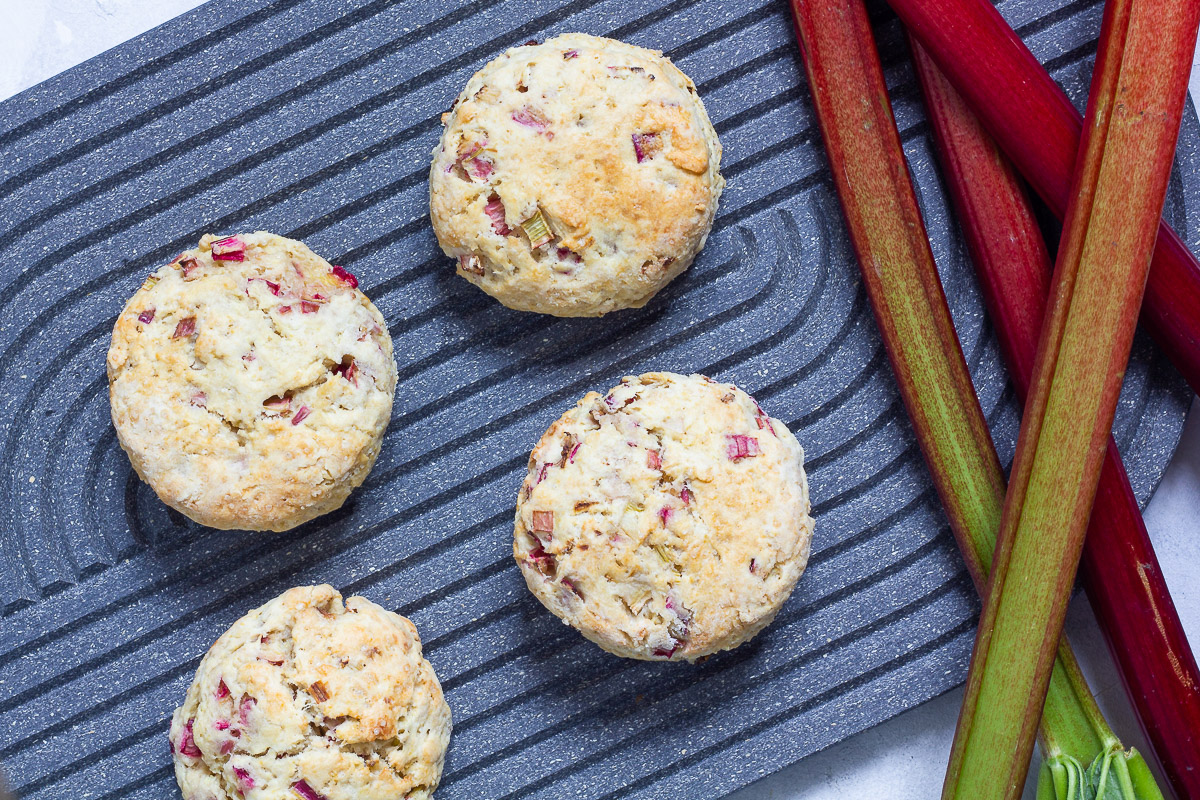 Vegan Rhubarb Scones
Ingredients
Dough
250

g

flour

1

tbsp

baking powder

3

tbsp

sugar

1

pinch

salt

125

ml

soy milk

60

g

vegan butter

65

g

rhubarb
To Brush
1

tbsp

vegan cream or milk
Preparation
Mix the flour, baking powder, sugar and salt. Add the vegan butter in small pieces and mix everything roughly into a crumble. Then add the soy milk and knead everything - only as long as necessary - into a dough. Finely dice the rhubarb, add to the dough and knead again briefly.

Roll out the dough on a floured work surface to about 2.5 cm thick. Using a cookie cutter or a glass, cut out 4 round dough patties, each 7-8 cm in diameter. Form a fifth scone from the leftover dough with your hands.

Preheat the oven to 220 degrees Celsius. Place the scones on a baking tray covered with baking paper, brush with a little soy milk and bake for about 15 minutes.

Serve the scones with some vegan creme fraiche and jam.
Notes
If you want to enjoy the scones as a dessert without toppings, you can simply increase the amount of sugar, for example double it.
Song of the recipe:

There is British music to go with the scone, of course. Hi Ren is not just a great song, it tells a fantastic story (about mental health) and also has a very watchable video.
(Would you like to listen to all the songs for the recipe? Find them collected in one playlist here)