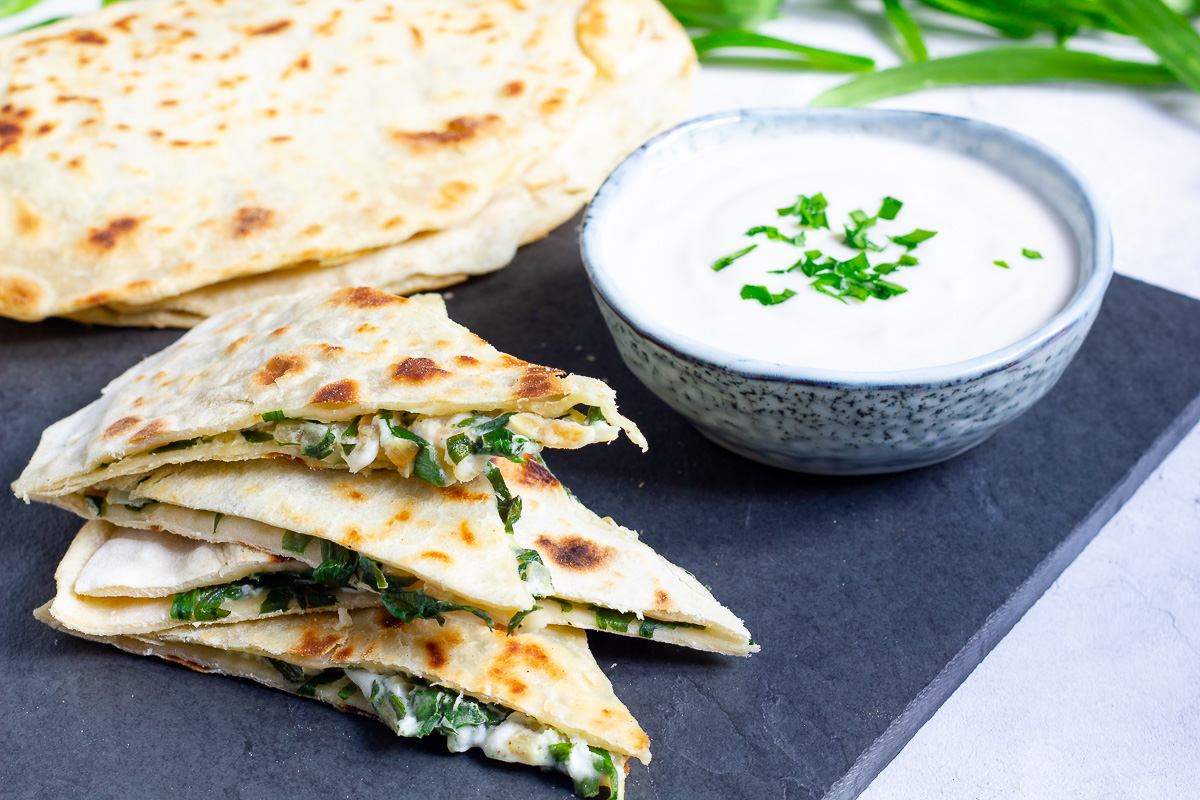 It's wild garlic season and, like every year, we want to make the most of it. So the idea came up to play around with traditional gozleme with spinach and feta. And it worked out very well. So here we are today with a recipe for vegan wild garlic gozleme.
Are you wondering what gozleme (or gözleme) actually are? Gozleme is a speciality from Turkish cuisine. In simple terms, they are thin, filled flatbreads. And they are especially popular in Anatolia.
By the way, the dough of the gozleme does not need yeast. This means it can be prepared very quickly. It only has to rest for a short time. During this time, the filling is prepared. So the dish can be on the table in around 30 minutes – or probably a little longer if you're cooking at a more relaxed pace.
The dough consists only of flour, oil, salt and water and is so simple that there is really no need to buy ready-made dough for the recipe. However, if for some reason you do want to use store-bought dough, you should look for yufka dough.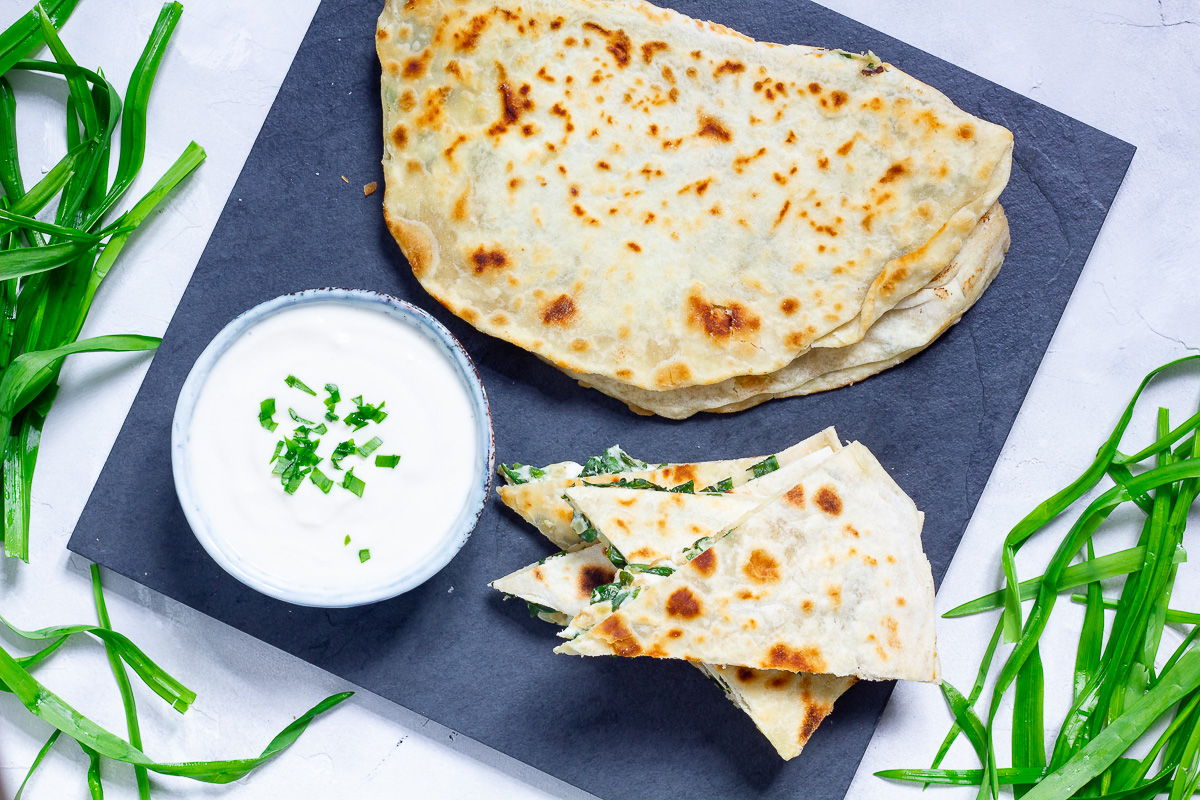 Vegan Wild Garlic Gozleme
Ingredients
Dough
350

g

flour

2

tbsp

olive oil

1

tsp

salt

175

ml

water
Filling
150

g

wild garlic

1

onion

100

g

vegan feta

salt and pepper

Olive oil
Preparation
Knead the ingredients for the dough well. If the dough is too wet and sticky, add some more flour. However, if it is too dry and therefore slightly crumbly, add a few more drops of water or continue kneading the dough with slightly moistened hands. Shape the dough into a ball and let it rest covered for 20 minutes.

Meanwhile, for the filling, finely dice the onion and sauté in a pan with a dash of olive oil. Chop the wild garlic. Crumble or finely dice the vegan feta. Mix everything together in a bowl and season with salt and pepper.

Divide the dough into 4 balls of as equal size as possible. Roll out each ball on a well-floured work surface until nice and thin. Cover one half with the filling, fold the second half over the top, press the edges down a little and then fry in a pan with a little drizzle of olive oil until golden brown on both sides. Enjoy!
Notes
A simple yoghurt dip also goes perfectly with the gozleme. Just season the yoghurt with a little salt and lemon juice.
Song of the recipe:

Turkish folk and world music, somewhere between tradition and modernity.
(Would you like to listen to all the songs for the recipe? Find them collected in one playlist here)