It's almost impossible travelling Thailand without facing this super tasty streetfood dish with its perfect balance of sweet, salty and sour flavours. I've been to Thailand in 2010, did a cooking class there, developed my own basic Pad Thai recipe (already without meat but still with fish and oyster sauce) back in Germany and ate a lot of Pad Thai since then. But after going vegan I switched over to other rice noodle dishes. Until now.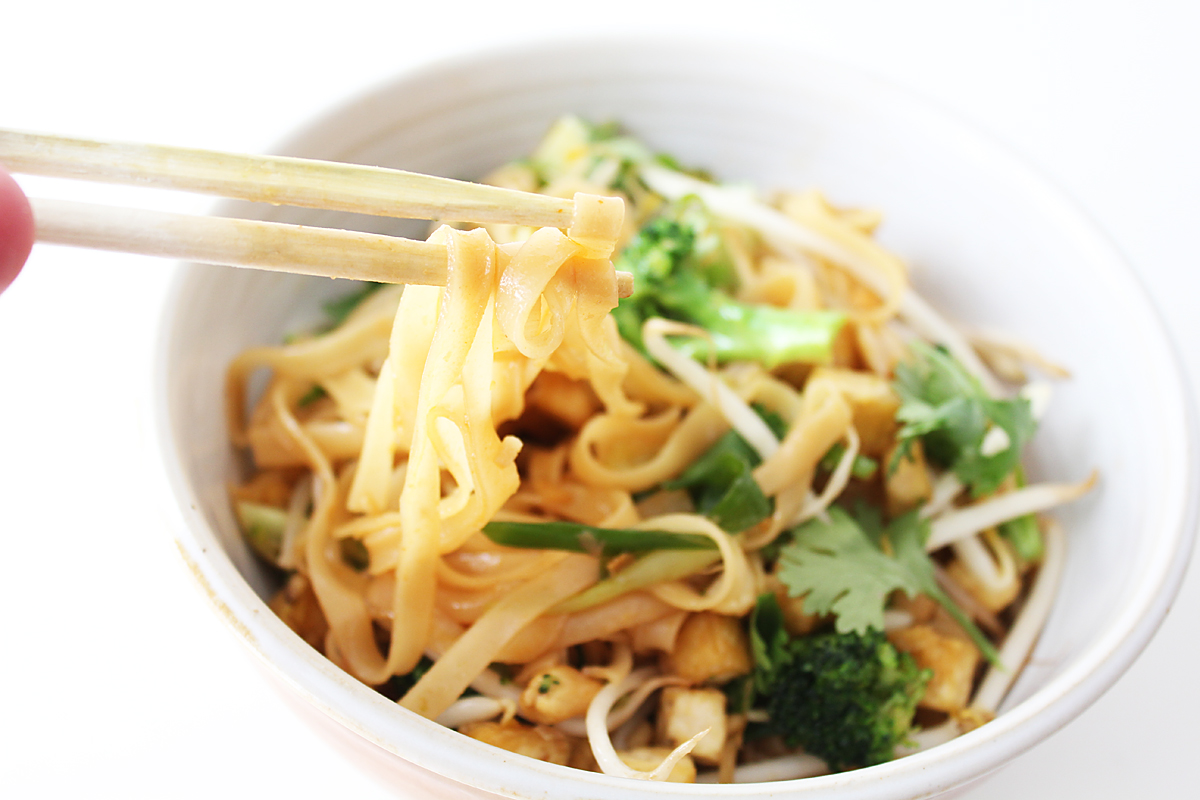 I don't even remember if I encountered the Thai noodle classic on Instagram or somewhere else on the internet while getting inspiration, but suddenly I was craving a big plate of chewy-sticky (in a good way!) Pad Thai. So I decided to veganise my old recipe. I even changed some ingredients and steps in the cooking process to make the recipe 2016 but still tried to keep it real and authentic. I am satisfied with the result so I want to share my new recipe with all of you.
Ingredients for 2 servings (about 2,75 euros each):
200 g rice noodles
3 tbsp soya sauce
3 tbsp sugar
3 tbsp water
1 tbsp tamarind concentrate
1 tbsp sriracha hot sauce
3 garlic cloves
1/2 broccoli
3 spring onions
50 g roasted peanuts
200 g tofu
100 g bean sprouts
atleast 3 tbsp neutral vegetable oil for frying
to serve: 1 lime and a hand full of fresh herbs like cilantro, spring onion greens, thai basil, chives or even garlic chives (if you can get your hands on any)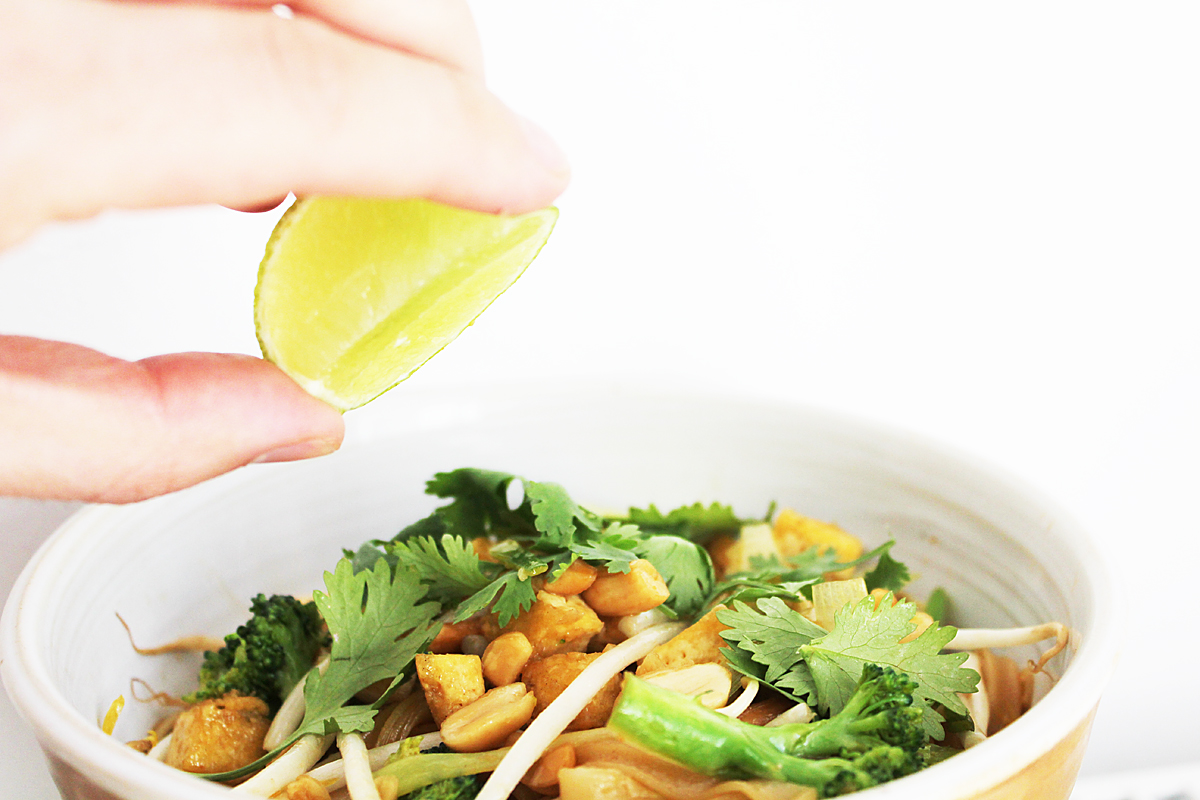 Preparation
Soak the rice noodles in water according to package instructions and drain them before using. Meanwhile mix soya sauce, sugar, water, tamarind concentrate and sriracha hot sauce. The mixture should have the perfect balance of saltiness (soya sauce), sourness (tamarind concentrate), sweetness (sugar) and just a little bit "hotness" (sriracha). If you think one part is missing or too dominant, you can easily balance it out yourself. Mince the garlic. Slice the spring onions diagonally or halve/quarter them lenghtwise and then cut into sticks with a length of about 6cm. Chop the tofu into small cubes. Chop the peanuts. Prepare the broccoli by cutting the florets free and then slicing them into 3mm slices.
Heat enough oil in a wok at high heat. If you don't have a wok I would recommend using a large and deep pan. Fry the tofu cubes until golden brown and take them out. Add garlic and broccoli into the wok and fry for a minute. Add the soaked rice noodles with the spring onions and fry for another 30 to 60 seconds before adding the prepared "sauce". Stir-fry everything, take the wok from the heat and finally add the peanuts, the tofu and the bean sprouts. Mix it all well and serve together with slices of lime. Sprinkle with fresh herbs.