Slowly I'm becoming a breakfast person. I still love hearty warm lunch and dinner but more and more often I also enjoy a good breakfast instead of just skipping it or going for a quick muesli. I guess it's all about having the right inspiration and recipes on hand. These vegan pancakes are quick and easy to prepare but make a super tasty breakfast. I like to serve the pancakes with maple syrup and fresh fruit. But just be creative here. How about peanut butter and bananas or nuts and chocolate sauce? For the photos I combined my pancakes with strawberries and blueberries and topped everything with maple syrup and cinnamon powder. So cheerful!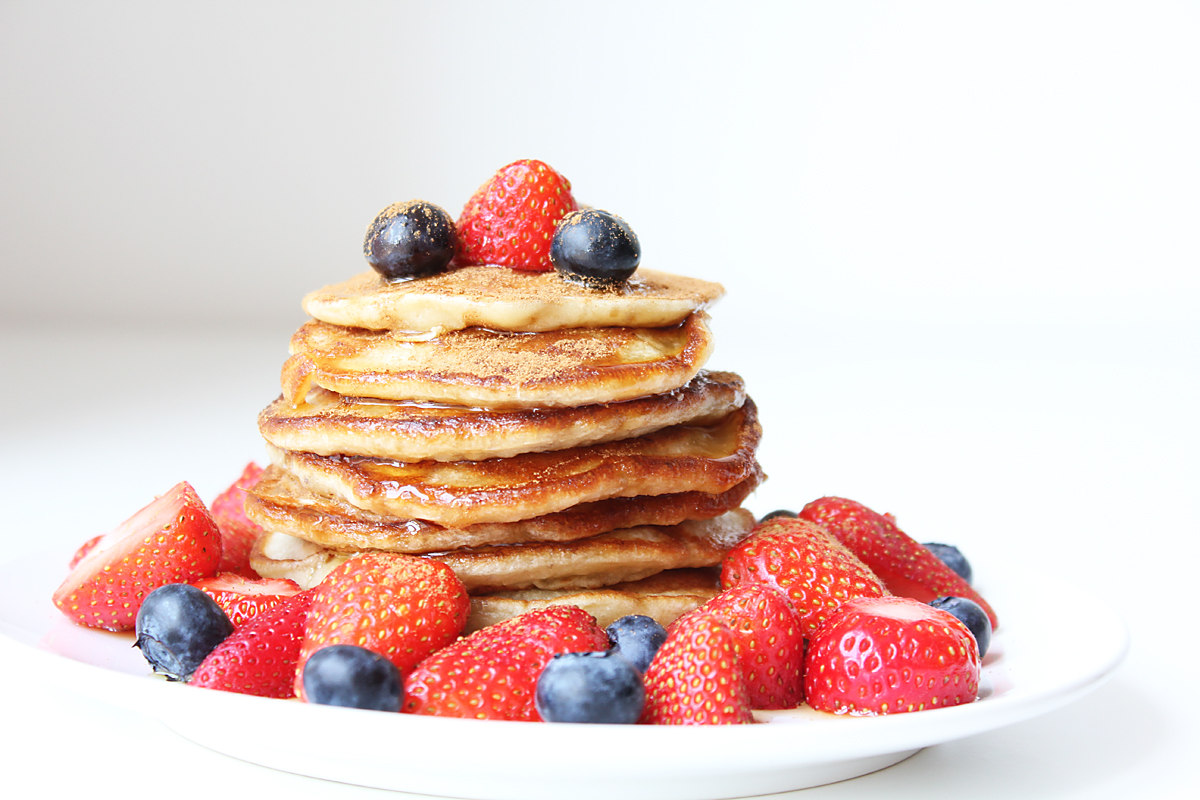 Ingredients for about 14 pancakes = 2 servings (about 0,70 euros for each serving):
2 ripe bananas
150 g / 1 cup plain flour
1/4 l / 1 cup soya milk
2 tsp vanilla sugar
1 tsp baking powder
a pinch of salt
neutral vegetable oil for cooking
Preparation
Mash the bananas with a fork in a medium bowl. Add the other ingredients and whisk until well blended. Heat a non-stick pan over medium heat until hot. Drizzle some oil in and pour in small amounts of batter. I used 2 tablespoons per pancake. Cook about 2 minutes until a few holes form on the upper side and the bottom side gets golden brown. Flip the pancakes and cook for another minute. Repeat with the remaining batter and add a drizzle of oil from time to time.