This isn't what I would call a recipe. It's more an inspiration of how to use your leftovers creatively. Because sometimes you don't want to eat the same dish 2 or 3 times in a row and you also don't want to freeze it away (or you even have no spare space in your freezer). It happened to me yesterday when I cooked this quick and easy vegan coffee chili. So instead of having the plain chili con tofu three times I used the leftover chili in combination with only two more ingredients to create a new and very simple dish: chili cheese fries. I used frozen french fries because I always have some organic fries at home but you can of course also make your own fries or potato wedges. Oh, by the way: I even have the grated vegan cheese stored in the freezer because I usually save some money by ordering a family pack.
Yes, this is junk food. But yes, this tastes real good.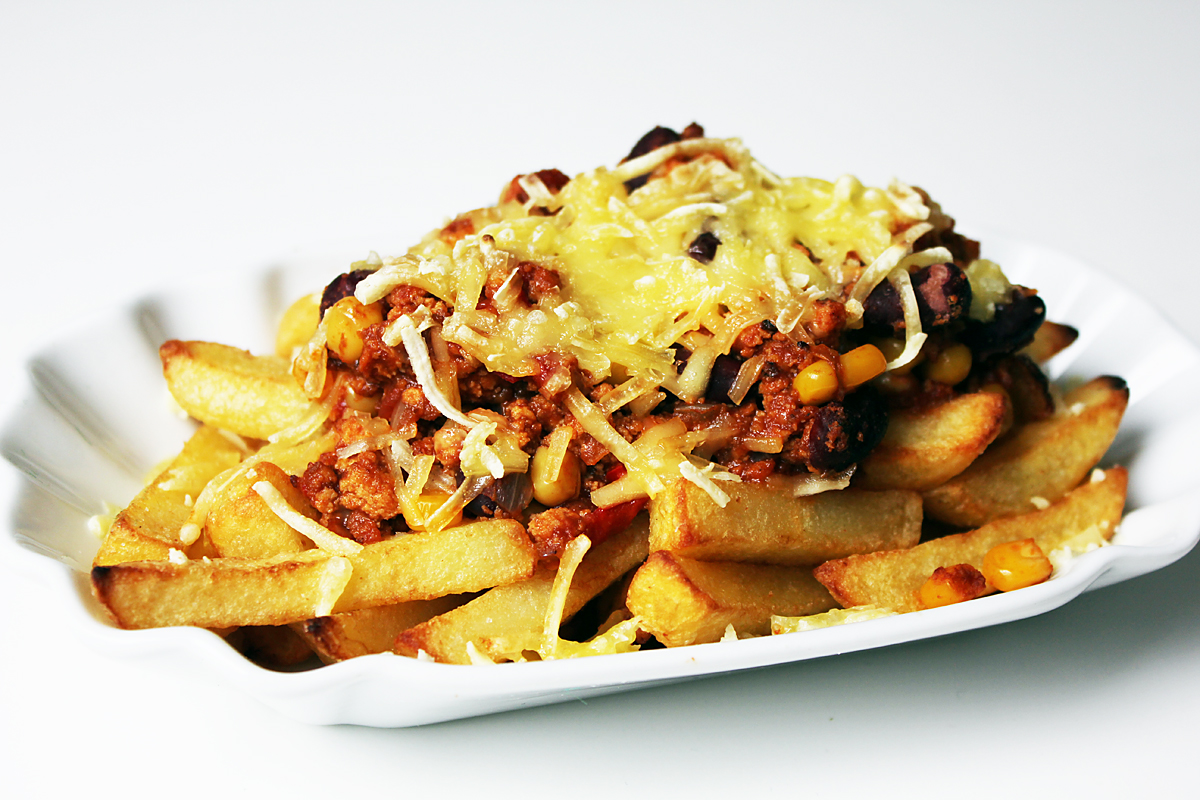 Ingredients for 2 servings (1,25 euros each):
400 g frozen french fries
2 ladleful chili con tofu
1 hand full grated vegan cheese (e.g. "Wilmersburger Pizzaschmelz")
to season: salt
Preparation
Cook the french fries as desired (bake in the oven or fry in hot oil). Put them in a baking dish or leave them on the baking sheet, season with salt, top with a good amount of chili con tofu and vegan grated cheese and place them back in the oven for a couple of minutes until the cheese has melted.