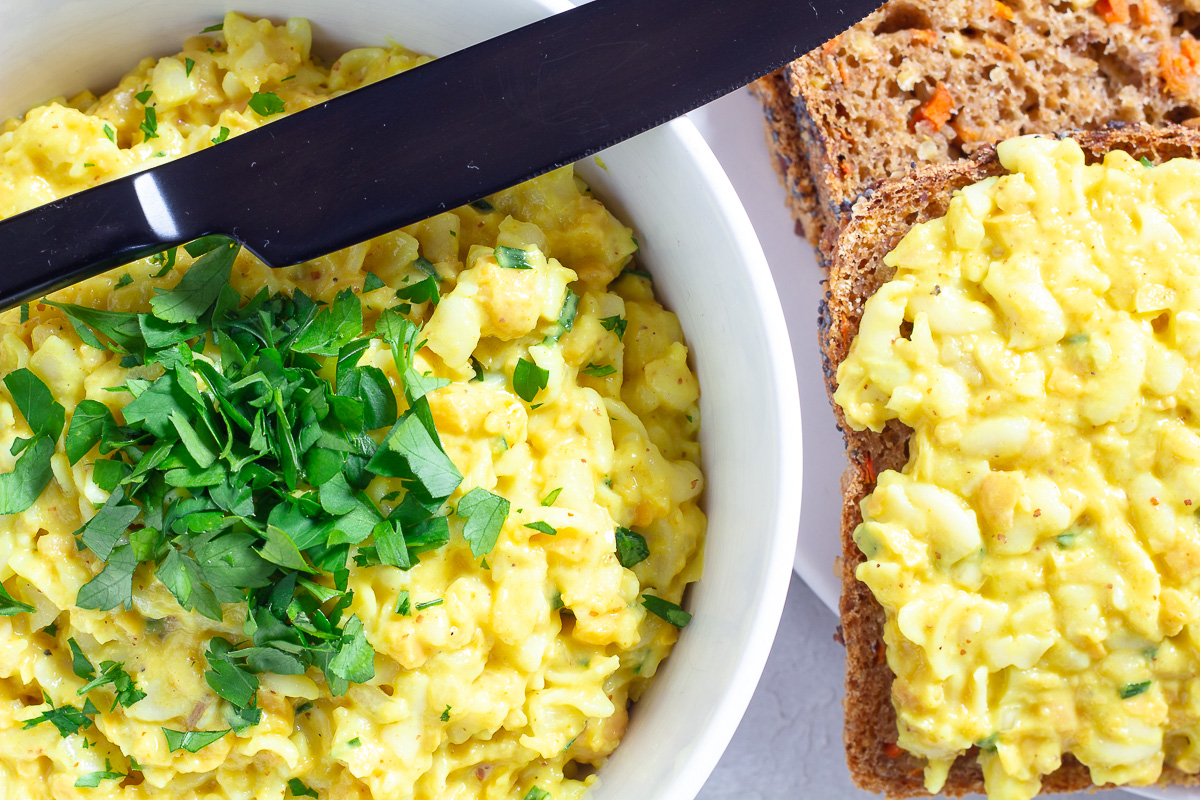 Egg-free egg salad may sound strange at first, but it is a very tasty thing. Pinky swear. The creamy salad is based on cooked noodles and chickpeas. These are chopped up and mixed with onions, chives, vegan mayonnaise and a few spices. Our vegan egg salad is quick and easy to prepare. It tastes good as a side dish, but also simply as a topping for bread and sandwiches.
Of course, Kala Namak is the all-important wonder ingredient in this recipe too. Because only the black sulfur salt provides the typical egg taste in vegan egg salad. Kala Namak is available in organic shops, health food stores and, increasingly, in well-stocked supermarkets. We also use it, for example, to make vegan alternatives to fried eggs or scrambled eggs.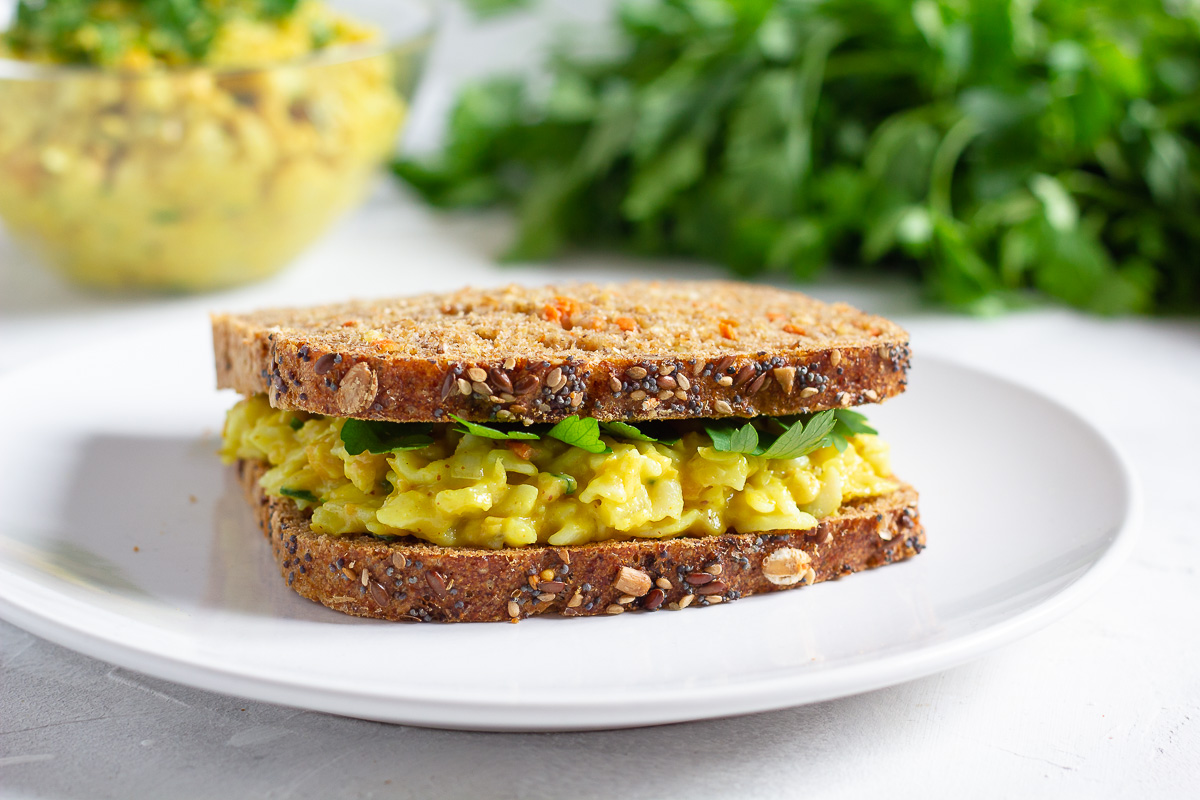 Vegan Egg Salad
Ingredients
75

g

short pasta

215

g

chickpeas

,

cooked

1/2

onion

1/2

bunch

chives

1

tbsp

mustard

1/2

tsp

turmeric powder

1/2

tsp

kala namak

150

g

vegan mayonnaise

salt + pepper
Preparation
Cook the pasta in salted water. Don't cook them al dente, but overcook them. That means they should be cooked very, very soft. Then rinse in cold water and allow to drain.

In the meantime, finely dice the onion and finely chop the chives.

In a bowl, coarsely mash the chickpeas and noodles with a potato masher. A food processor or hand blender can also be used for chopping. Be careful, however, because the mass should still be slightly lumpy and not a smooth mixture.

Add the onion, chives and vegan mayonnaise to the noodle and chickpea mixture. Season with mustard, turmeric and kala namak and stir. Season with salt and pepper and let it steep in the fridge. The vegan egg salad actually tastes best the next day or the day after, so it is very suitable for preparation.
Song of the recipe:

Today it will be electronic again on the musical front. In Pick Up, DJ Koze comes up with a wonderfully relaxed house tune based on a catchy disco sample from the 70s.
(Would you like to listen to all the songs for the recipe? Find them collected in one playlist here)