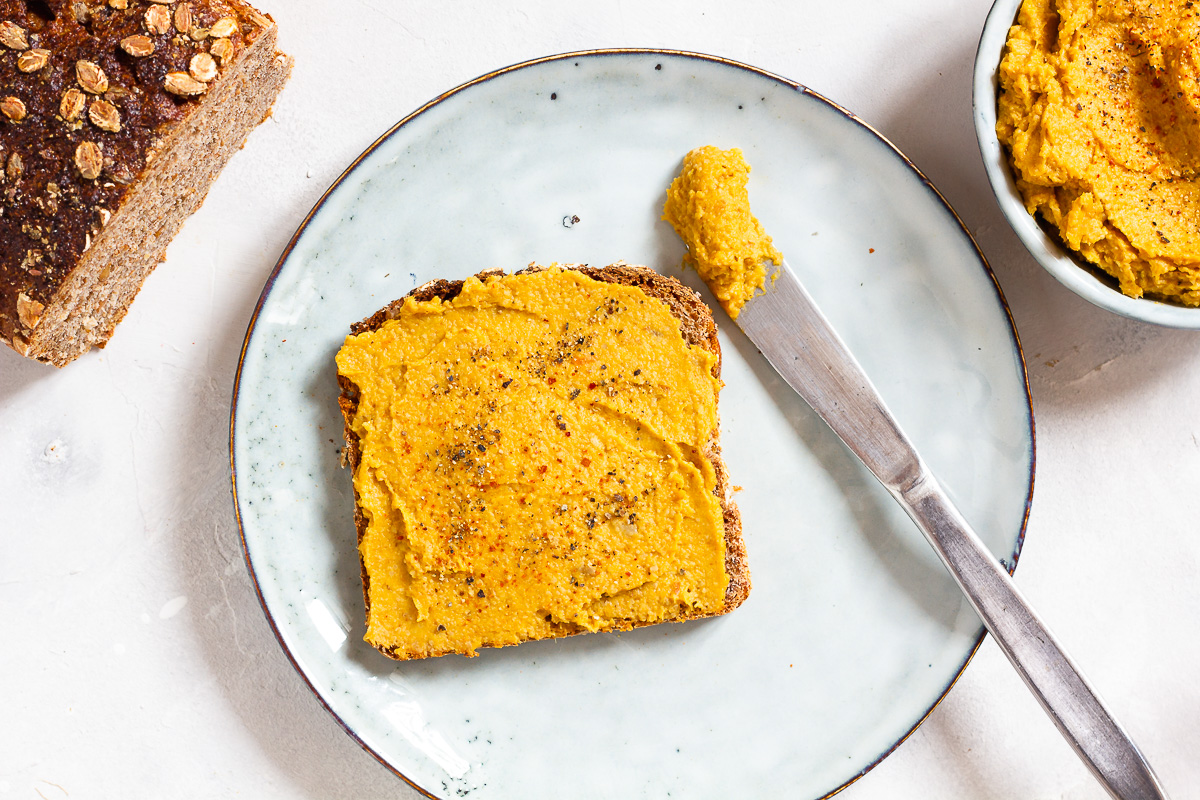 The parsnip is a bit overshadowed by the carrot. It actually deserves a lot more attention. We definitely love their nutty, aromatic taste and their great natural sweetness. Together with sunflower seeds, we today process the parsnip into a creamy spread. Because there are also a multitude of options for vegans, what you can have on your bread.
The main parsnip season is winter and therefore already over, but you can still get local stocked ones. A few days ago we also received a batch of parsnips from Brandenburg with our vegetable box. And that's why you can enjoy the recipe for a vegan parsnip spread here.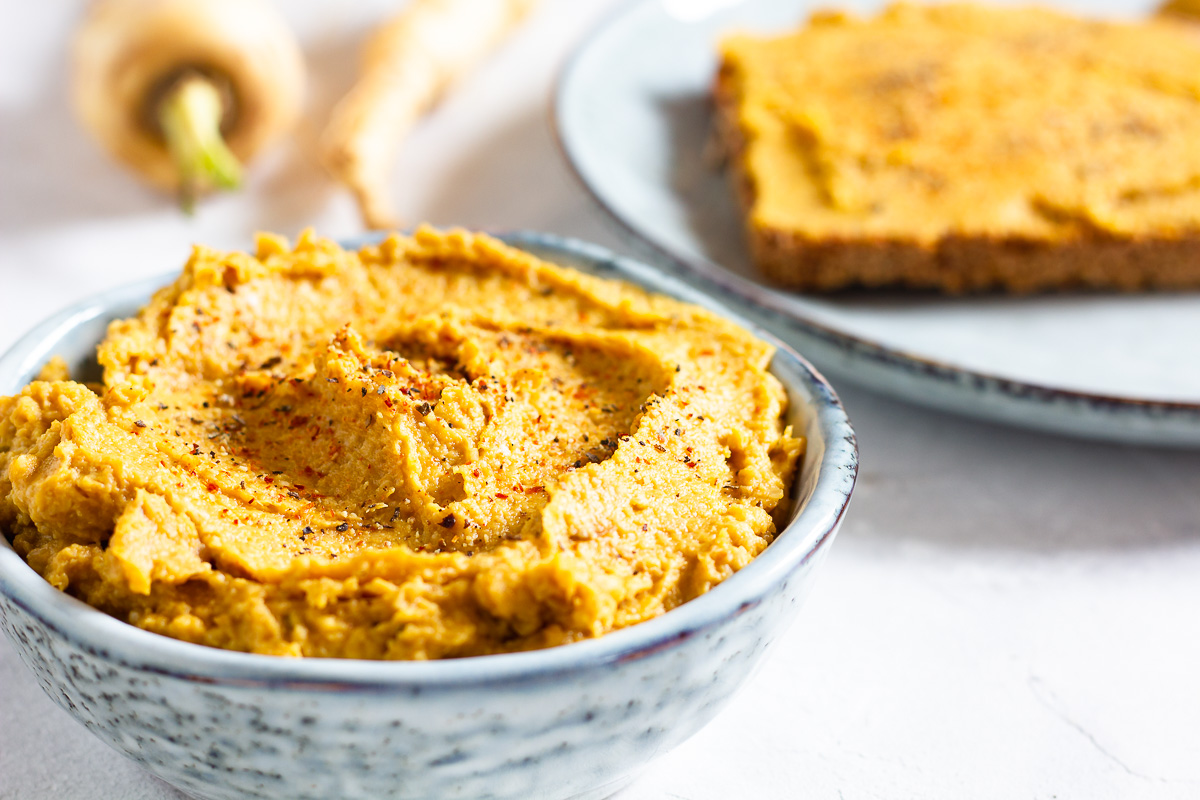 Vegan Parsnip Spread
Ingredients
225

g

parsnip

60

g

carrot

50

g

sunflower seeds

1

onion

1

tbsp

apple cider vinegar

1

tsp

paprika powder

1

piece

ginger

,

approx. hazelnut sized

2

tbsp

vegetable oil

,

e.g. rapeseed oil

1/2

tsp

salt

1/4

tsp

pepper

250

ml

water
Preparation
Wash the parsnip and carrot well and dice finely. Peel and dice the onion and ginger as well.

Sauté the parsnip, carrot, onion, ginger and sunflower seeds in a pan with the oil at medium temperature for a few minutes. Add the water and simmer covered until soft. Depending on the size of the vegetable cubes, this takes about 15-25 minutes.

Finely blend the contents of the pan with the remaining ingredients in a food processor or with the help of a hand blender.
Song of the recipe:

Ibeyi are the twin sisters Lisa-Kaindé and Naomi Díaz. They sing in English, French, Spanish and Yoruba, a language primarily from Nigeria, which is also common in Cuba. And that closes the circle, because the twins' father was a member of the Buena Vista Social Club.
(Would you like to listen to all the songs for the recipe? Find them collected in one playlist here)