Back in September we were cycling 155 kilometres in just one and a half days. These date granola bars have been a life saver. So I can assure you: yes they are delicious, and yes they are real energy boosters! Wrapped in sandwich paper or parchment paper these homemade energy bars are the perfect snack to go. Finally the recipe found it's way up on the blog to be shared with you. So enjoy!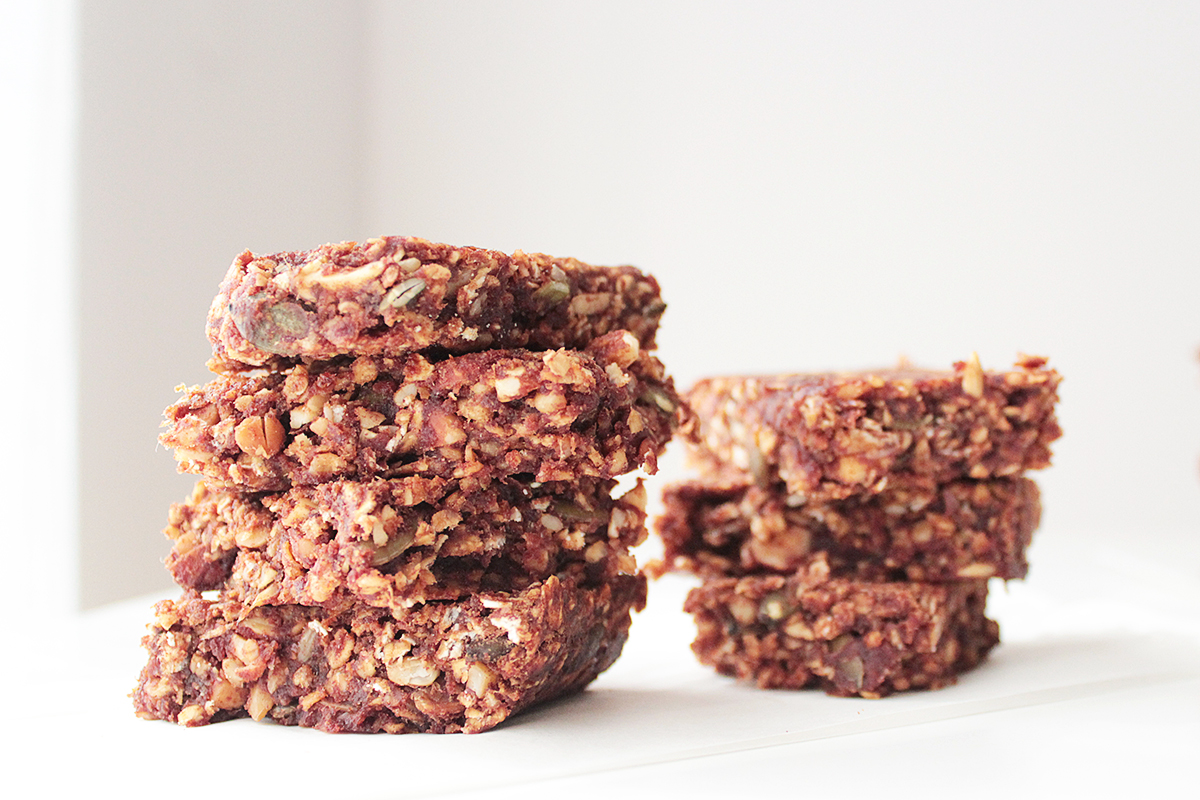 Ingredients (8 xtra large bars, 0,75 € each)
300 g date purée (available in Turkish supermarkets)
4 tbsp coconut oil
4 tbsp peanut butter
60 g almonds
50 g pumpkin seeds
150 g rolled oats
1 tbsp cinnamon powder
1 tbsp cocoa powder
1 thumbnail sized piece of ginger
100 ml water
Preparation
1. Chop the almonds into small pieces. Peel and grate the ginger.
2. Mix date purée, coconut oil, peanut butter, water and spices. Add the rest of the ingredients and knead everything together.
3. Transfer to a baking dish lined with parchment paper. Press down firmly.
4. Bake for about 30 minutes in the oven (150 degrees Celsius).
5. Let it cool down and cut into hand-friendly sized bars. The energy bars can be stored in an airtight container in the freezer for atleast a couple of days, probably even weeks.