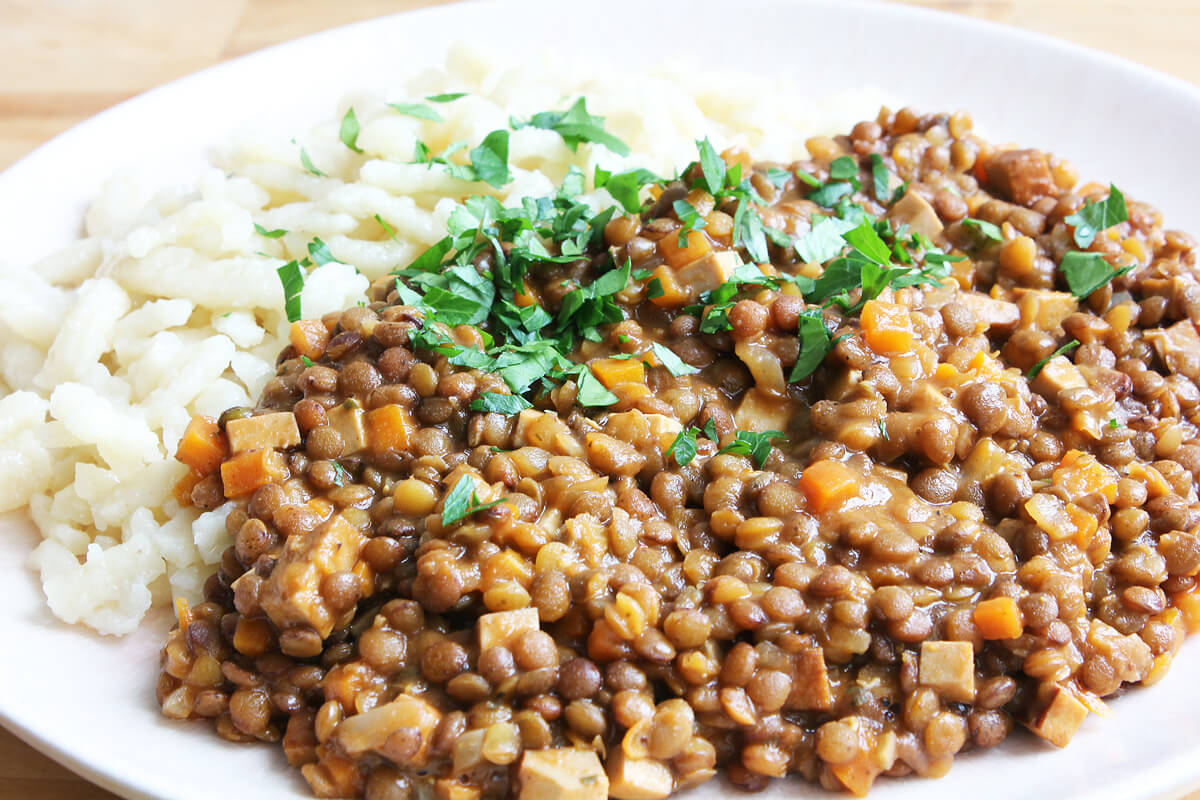 Lentils with spaetzle is a true classic of Swabian cuisine. You can already find the recipe for vegan spaetzle on our website. So today we'll show you how to make vegan Swabian lentils. The use of a roux for the right consistency as well as the final tasting with acid in the form of vinegar is important for traditional Swabian lentils.
For the dish, brown lentils are usually used, which have a nice nutty aroma. They also keep their bite and do not get mushy as easily as red lentils. In general, brown lentils do not need to be soaked before cooking. But just in case, check which preparation instructions are given for the lentils you use.
Of course, a real Swabian dish must be cheap as well. That's definitely the case for the Swabian lentils with only 75 cents per serving. With a filling side dish you therefore end up spending around 1 Euro for a full and satisfying meal.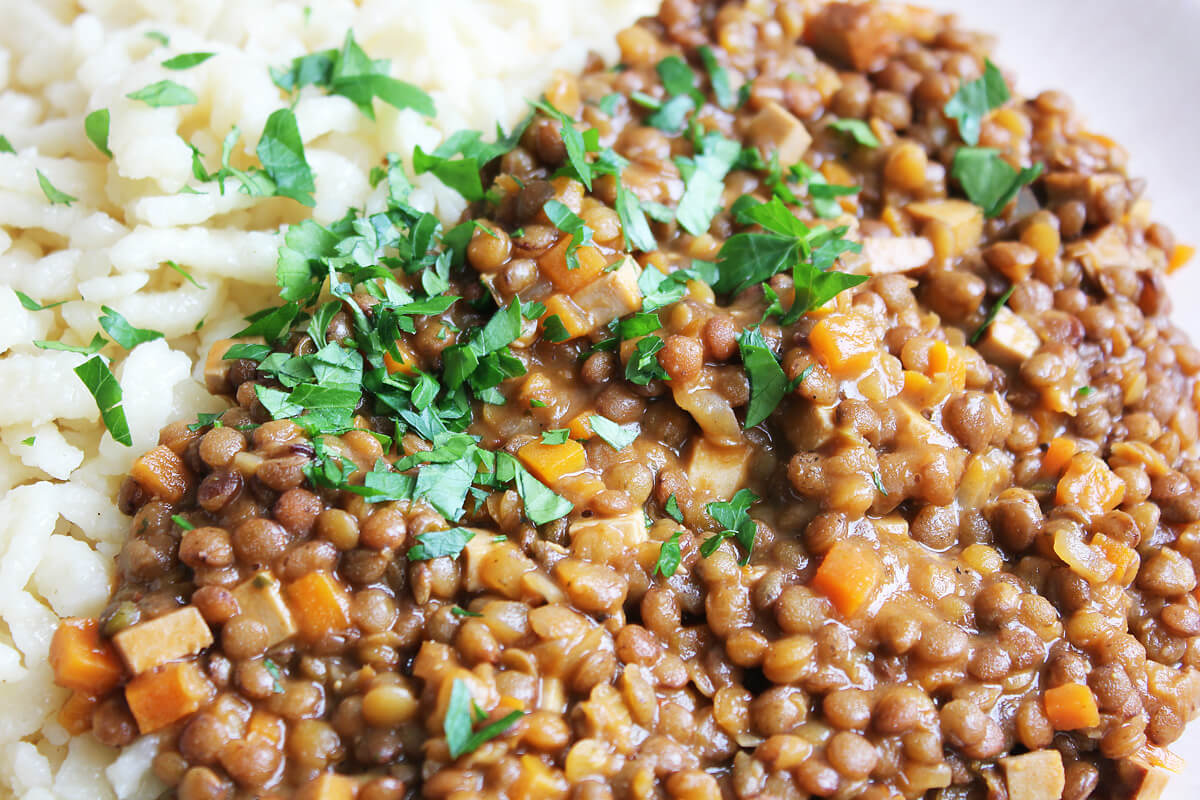 Vegan Swabian Lentils
Ingredients
250

g

brown lentils

1

carrot

100

g

smoked tofu

3

tbsp

flour

2,5

tbsp

vegan butter

1

onion

2

bay leaves

1

tsp

marjoram

1

tbsp

tomato puree

1

l

vegetable stock

1,5

tbsp

balsamic vinegar

salt + pepper
Preparation
Finely dice the carrot, onion and smoked tofu.

Melt vegan butter in a large pan. Stir in flour and brown for a few minutes at medium high heat. If the roux gets no color, increase the temperature.

Now add the carrot, onion and smoked tofu together with the tomato paste to the brown roux and also fry briefly.

Once all has taken some color, add lentils and pour in broth. Add the bay leaf and marjoram and simmer the lentils for about 45 minutes at medium temperature. While stirring, occasionally add a little more water if the lenses become too dry. Meanwhile, the filling side dish (e.g. vegan spaetzle, noodles or potatoes) can be prepared.

Season the lentils with salt, pepper and balsamic vinegar before serving.