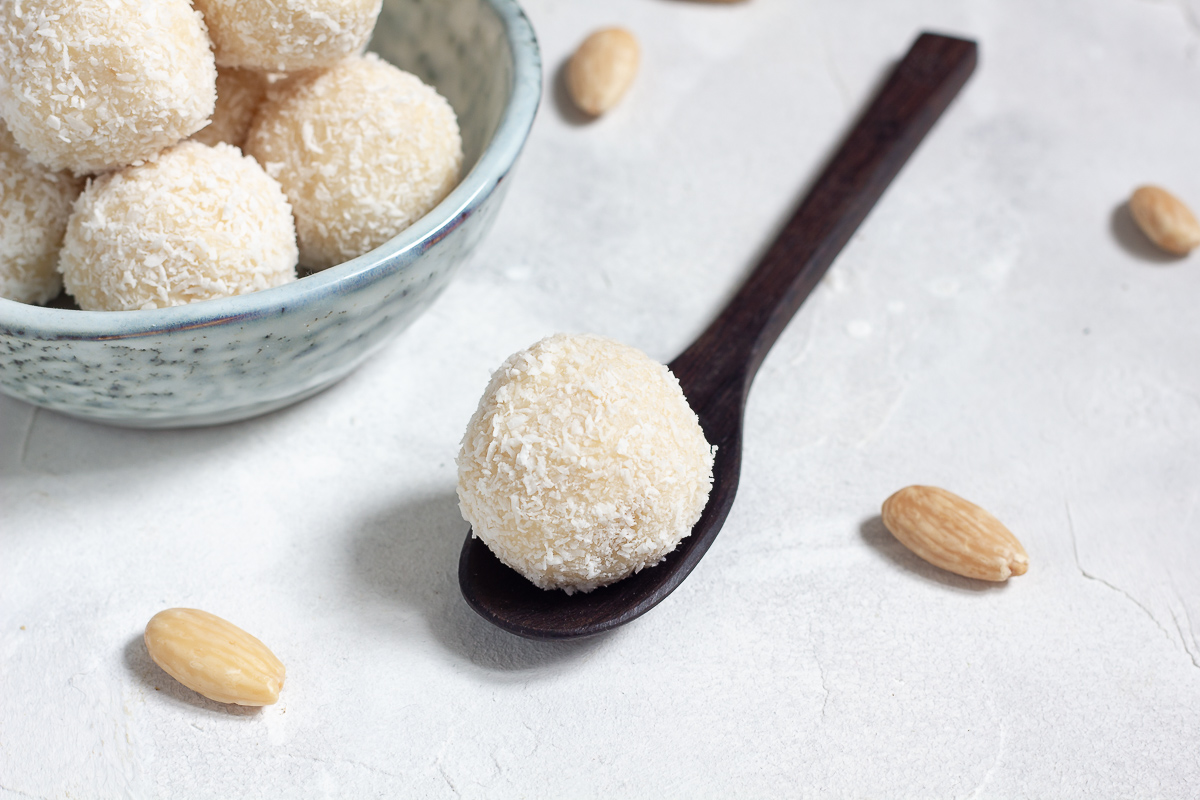 Raffaello used to be one of Andi's favourite sweets. After years of abstinence, the discovery of vegan coconut-almond spreads in the organic market finally put the taste of the little sweets back on his tongue. But that was not enough. So for us it was off to the kitchen and after a few tries, this new favourite recipe for vegan Raffaello balls was devised. Sweet, but not too sweet. Creamy. And just the right taste of the ingenious mixture of coconut and almond.
The preparation is relatively simple and only requires a few ingredients. Essential for the recipe is coconut butter, which is made from the white flesh of the coconut. You can find it in organic shops and health food shops. Theoretically, you can also make it yourself by blending grated coconut. So if you don't have a well-stocked shop around the corner or a high-powered blender at home anyway, go for it.
In addition to coconut butter, a little coconut oil and some desiccated coconut, all you need are a few almonds as a kernel, some sweetener (maple syrup can be substituted, of course) and some almond butter, which can also be replaced by cashew butter.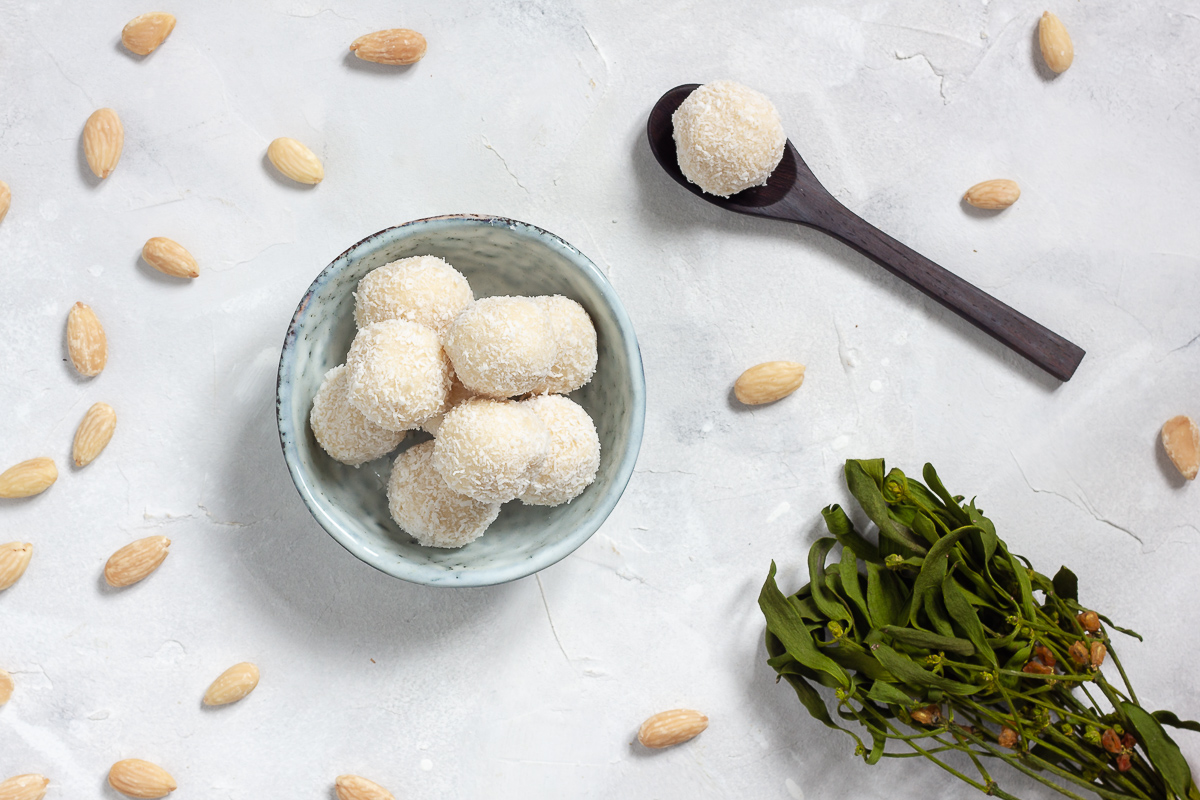 Vegan Raffaello Balls
Ingredients
80

g

coconut butter

30

g

almond butter

15

g

coconut oil

15

g

maple syrup

20

g

desiccated coconut

,

plus more for rolling

12

blanched almonds
Preparation
Melt the coconut butter, almond butter, coconut oil and maple syrup slowly over a water-bath or in a saucepan at a very low heat. Stir in the desiccated coconut and leave the mixture to cool in the fridge for about 30-45 minutes until it is firm.

Form about 12 small balls from the mixture with your hands. The mixture should become soft enough between your hands to handle well. Work in 1 almond as a kernel per ball.

Finally, roll the balls in desiccated coconut. Store the raffaello balls in an airtight container in the fridge.
Song of the recipe:

Calypso Rose is a calypso artist from Trinidad. As a woman, she was an absolute pioneer in this genre in the 50s and 60s. A real calypso queen.
(Would you like to listen to all the songs for the recipe? Find them collected in one playlist here)