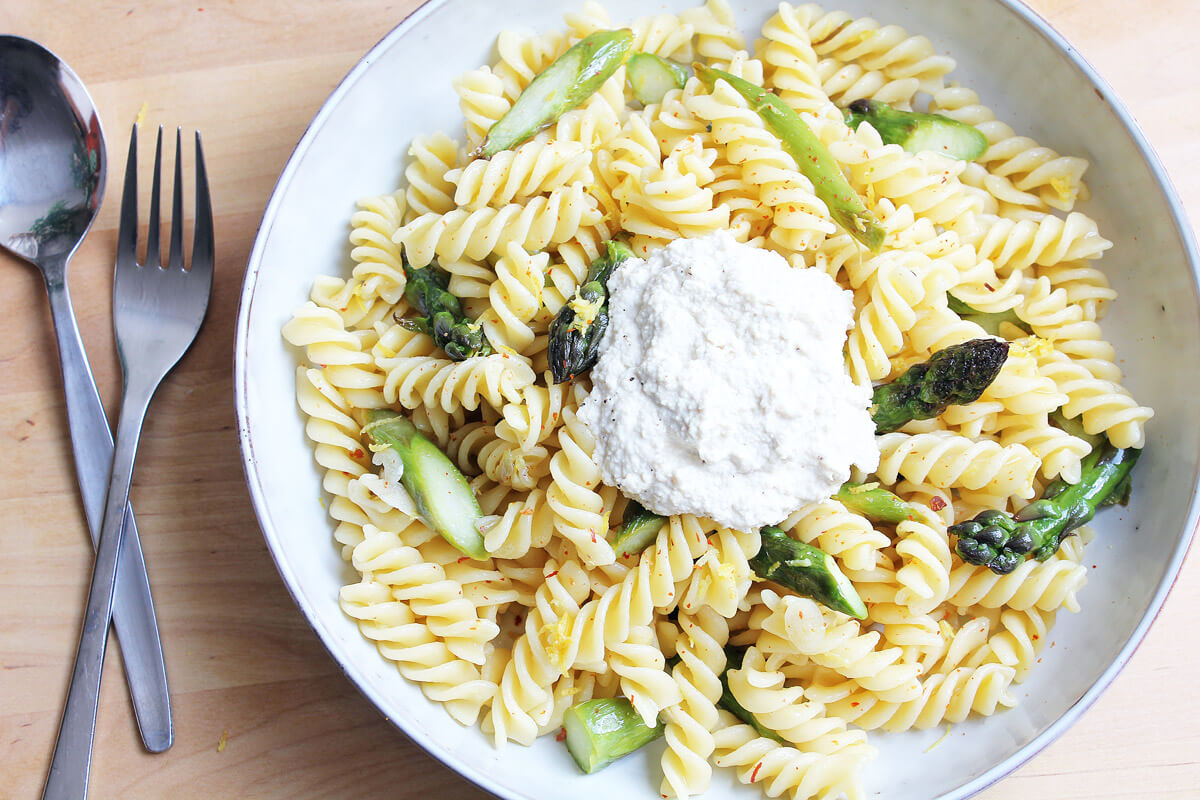 You are craving a real spring dish? Then this recipe for vegan asparagus lemon pasta with ricotta will fit you just right. A light and fresh taste but still filling. It's also wonderfully creamy because of the vegan ricotta. Just by thinking of that, we directly get hungry again.
We use green asparagus in this dish because it is more aromatic. It also can be stir-fried faster than white asparagus. And the green colour is also visually nicer. But in fact you can use both types. The most important thing is that you use the asparagus season before it is over, as it always is way too short.
The sauce is kept rather simple and purist. Actually, it's all about olive oil and lemon juice. And the homemade plant-based ricotta cheese, which can for example be prepared the day before. Thus, this delicious, spring or early summer dish is very quickly on the table. It's therefore the perfect dinner for the weekday or as a quick lunch in between the weekend activities.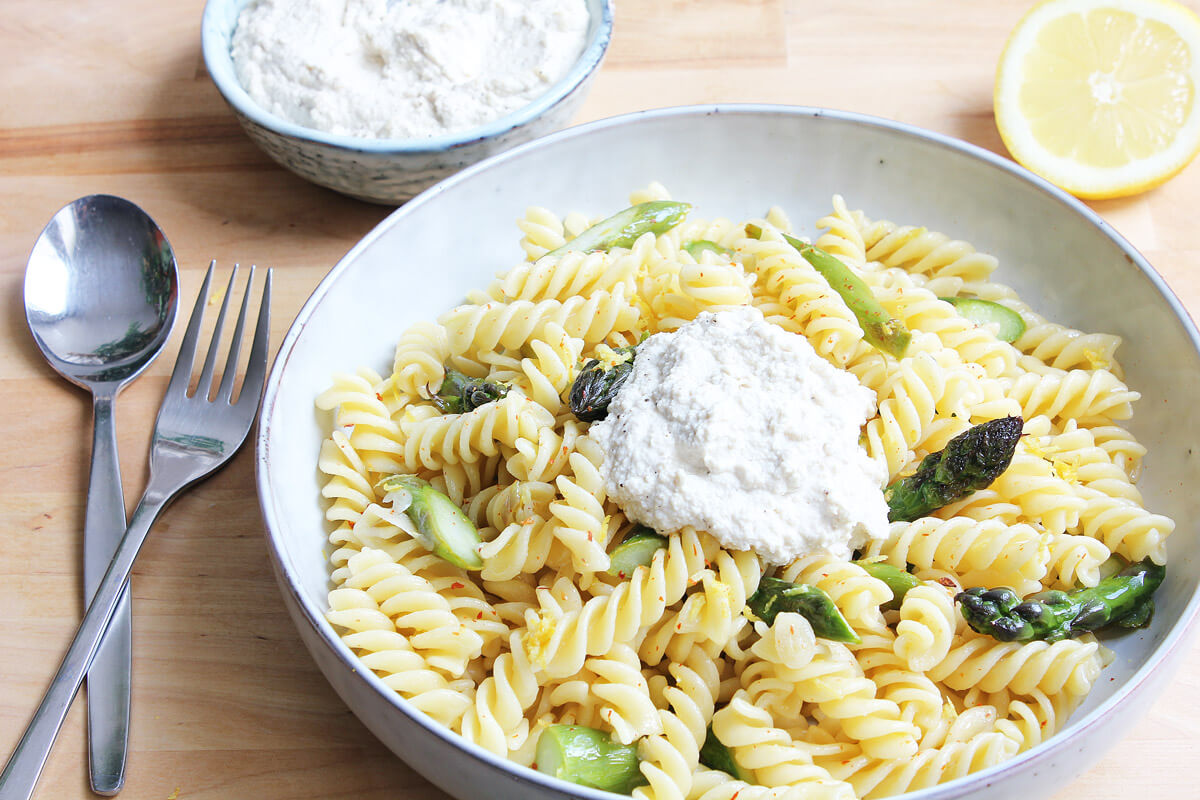 Vegan Asparagus Lemon Pasta with Ricotta
Ingredients
250

g

pasta

1

organic lemon

300

g

green asparagus

2

cloves

garlic

5

tbsp

olive oil

4

tbsp

vegan ricotta

salt

chili flakes
Preparation
Cook the pasta according to package instructions in sufficient salted water. Drain and save some pasta cooking water.

Meanwhile, cut the garlic cloves into thin slices. Remove the zest of the lemon using a grater and put it aside. Cut the woody ends off the asparagus. Cut off the asparagus tips as larger pieces, cut the remaining part of the asparagus into smaller pieces. Fry in a pan with 5 tablespoons of olive oil over medium heat for about 5 minutes. Add the garlic. Sauté for another 1-2 minutes.

Add the noodles and deglaze everything with the juice of the lemon and a good dash of pasta cooking water. Season with salt, chilli flakes and lemon zest and serve with a dollop of vegan ricotta.