Wild garlic pesto is quick to prepare and super tasty. It's not only cheerful with pasta, but also on bread or in pancake batter. You can enjoy the pancakes with a savoury filling or cut it as Flädle (sliced pancakes) into your spring soup. So prepare more pesto and freeze some away, optimally in portion size. Then you can enjoy these spring leaves all year round, not only, but also in pasta with wild garlic pesto.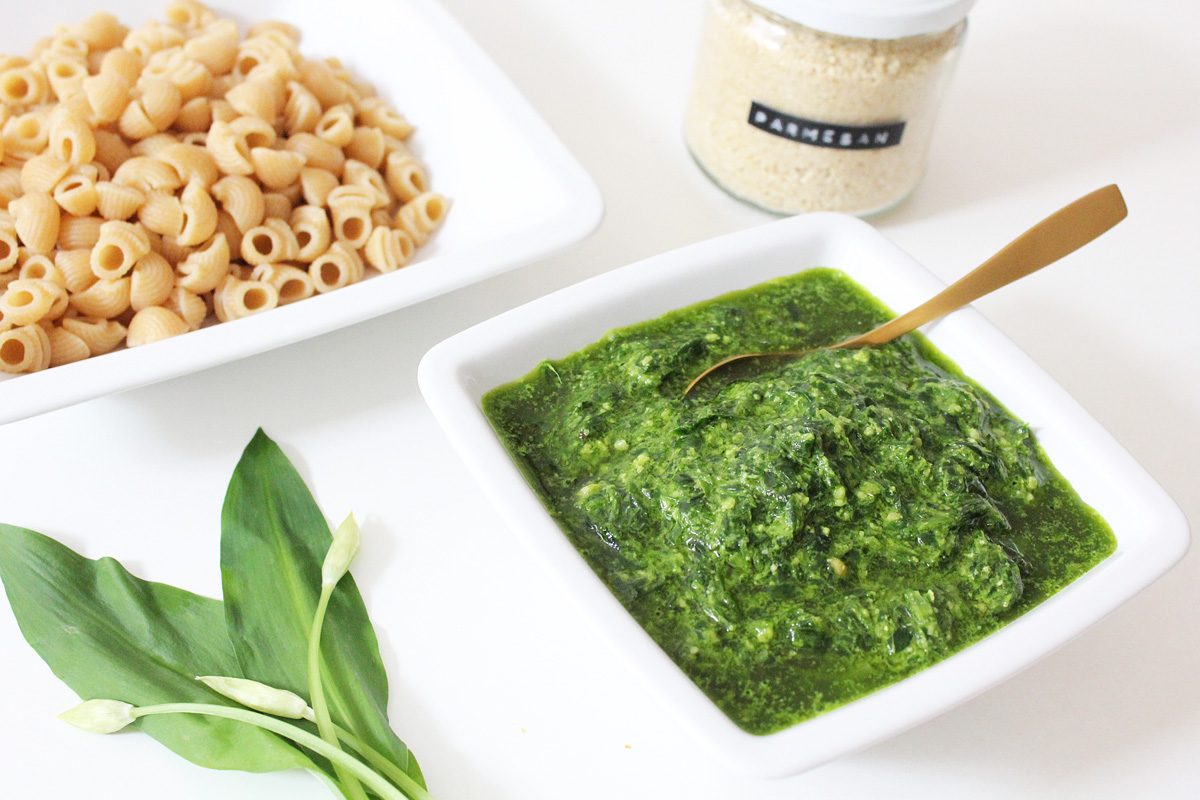 For all you outdoor friends and scrimpers: picking wild garlic can be fun. If you know the right place in a forrest, you can get the cheapest ingredient on this blog. Just don't mistake it with it's poisonous lookalikes (lily of the valley, autumn crocus & arum maculatum). If you are unsure, read up on the internet before. 😉
Ingredients for 4 servings of pasta with wild garlic pesto (about 1,50 euro each):
WILD GARLIC PESTO
100 g wild garlic
25 g pine nuts (alternatively cashew nuts or sunflower seeds)
about 100 ml olive oil
salt and pepper
PASTA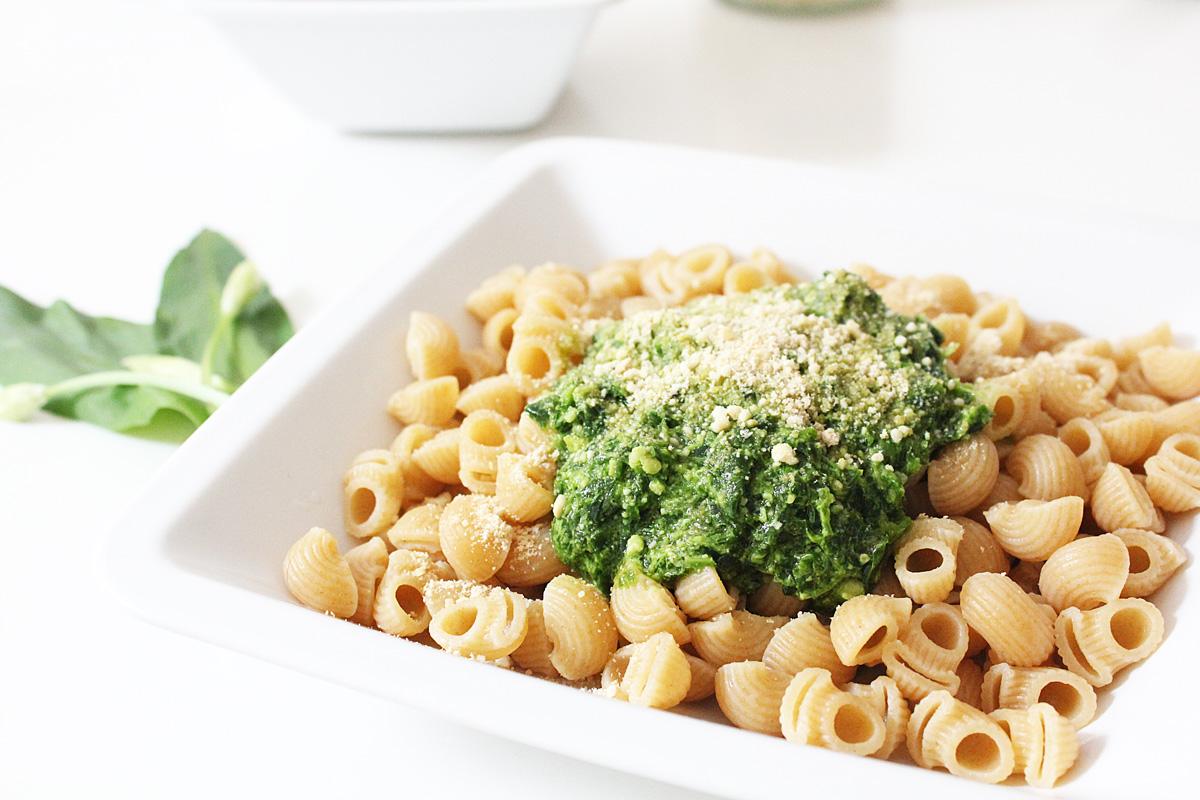 Zubereitung
1. Toast pine nuts in a pan without using any oil.
2. Wash, dry and roughly chop the wild garlic. Blend with pine nuts and half of the olive oil. Add more and more oil until you are happy with the texture. Just don't blend too long, as the pesto can become bitter. Season with salt and pepper.
3. Cook pasta al dente according to package instructions. Serve with wild garlic pesto and cashew parmesan, if desired.