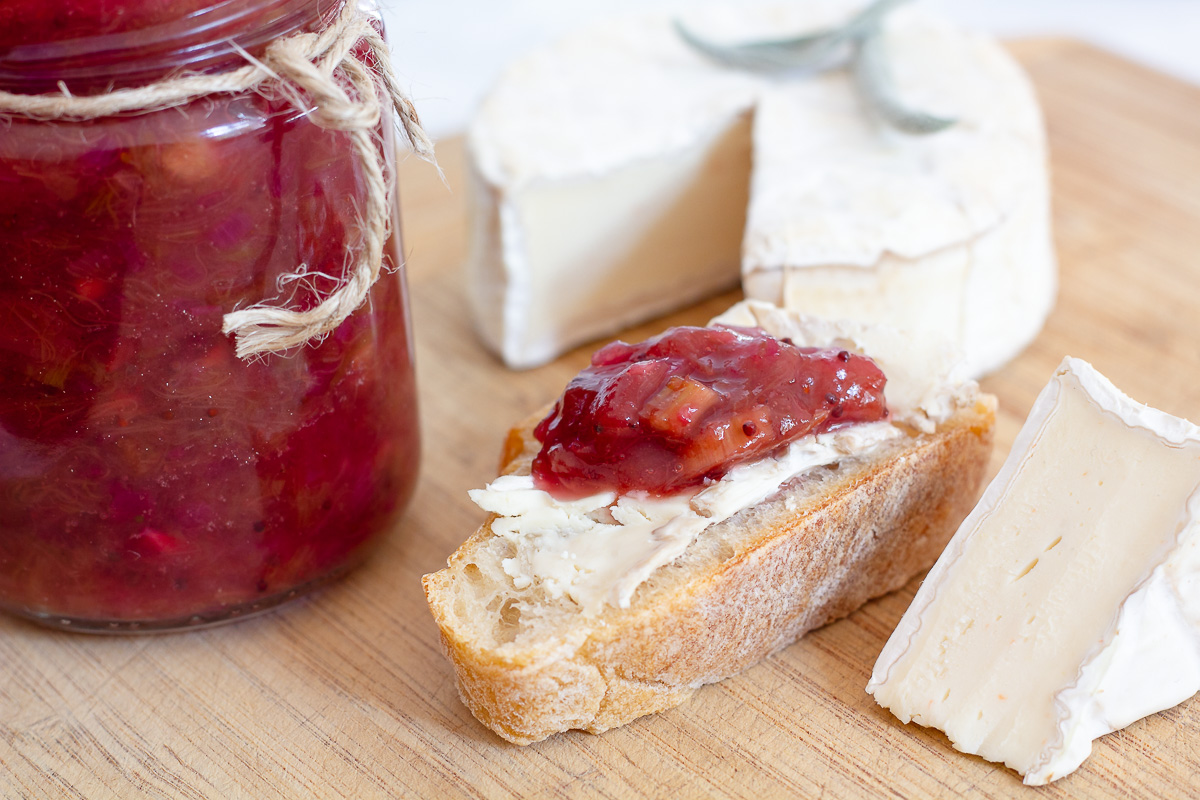 Spring is still very tentative and unstable. Nevertheless, it is here and the variety of products is steadily increasing again. After wild garlic as the first harbinger, the beautiful rhubarb stalks are now available again. And these can be used not only for baking or in desserts. The vegetable can also find its place in savoury cuisine, for example as a spicy rhubarb chutney.
For this, we cook rhubarb with onion, sugar, vinegar, ginger, a pinch of cinnamon and some mustard seeds. The result is a sweet, sour and spicy chutney that works great on bread, as a dip for barbecues, on vegan cheese platters or in salad dressings. The rhubarb chutney not only tastes really good, but can also be used in a variety of ways.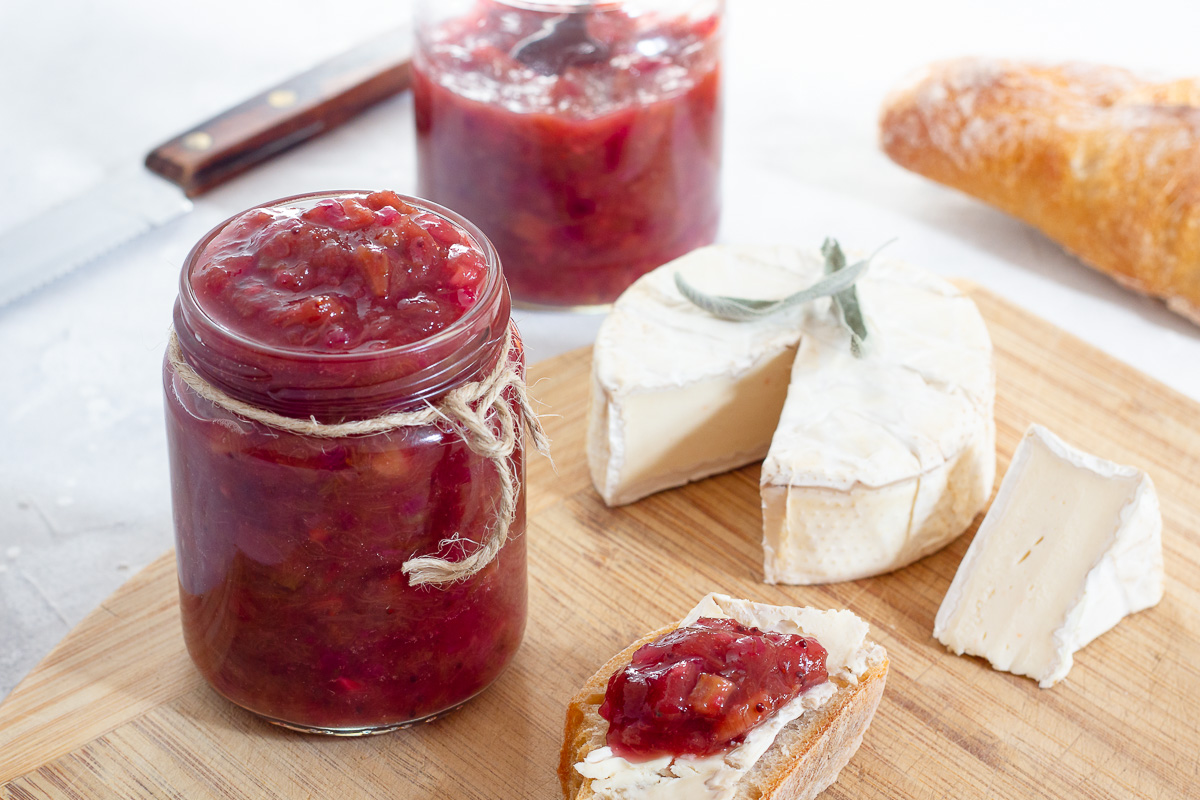 Spicy Rhubarb Chutney
Ingredients
450

g

rhubarb

2

red onions

150

g

sugar

50

ml

apple vinegar

30

g

ginger

1

tsp

brown mustard seeds

1

pinch

cinnamon powder
Preparation
Finely dice the onion. Finely chop the ginger. Remove the ends from the rhubarb and cut into small pieces.

Place the sugar, onion, ginger, mustard seeds and cinnamon powder in a saucepan and cook over a medium heat until lightly caramelised. Add the rhubarb and deglaze with cider vinegar. Let it boil down for about 15 minutes without a lid.

Fill into clean jars while still hot. The chutney will keep for several weeks in the fridge, but can also be frozen.
Notes
If you like your chutney a bit chunkier, add only 2/3 of the rhubarb directly. The rest goes into the pot 5 minutes before the end of the cooking time. Or simply cut the rhubarb into larger pieces next time.
Song of the recipe:

For spring vibes, we have a happy disco house song with us today. It makes moving around the kitchen much easier.
(Would you like to listen to all the songs for the recipe? Find them collected in one playlist here)