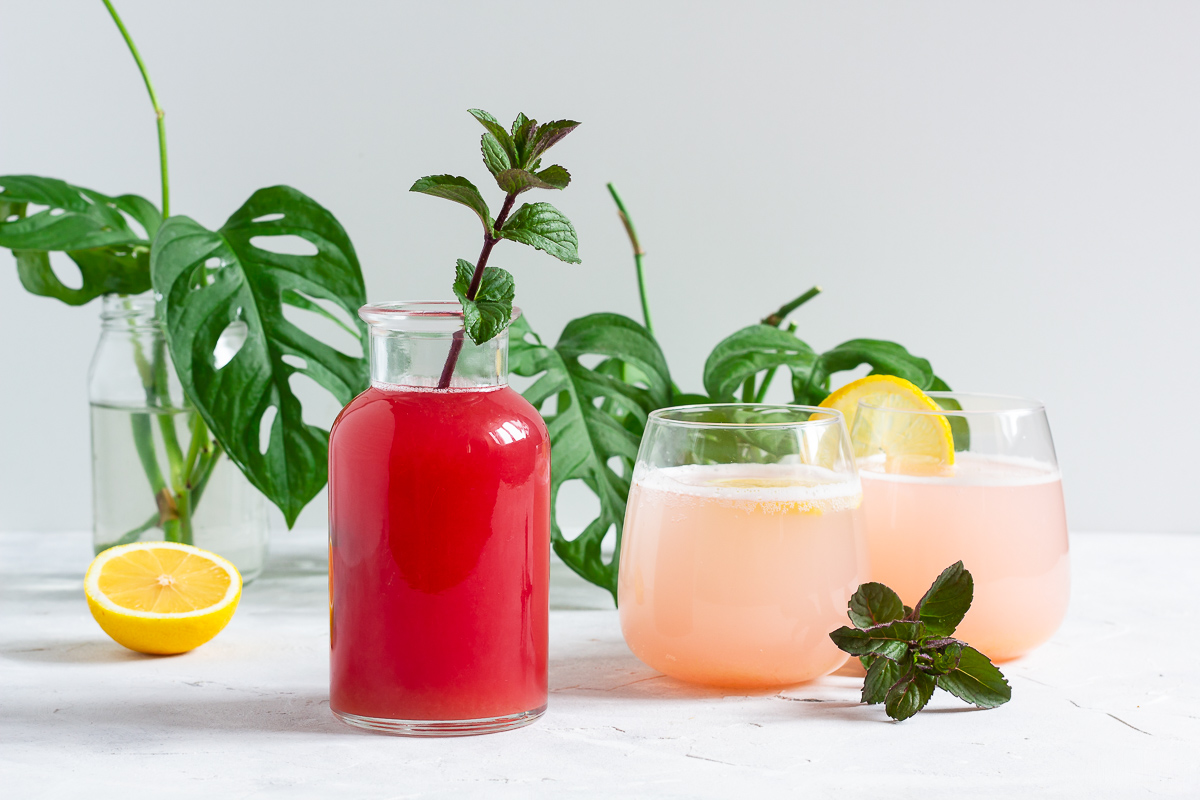 Making rhubarb syrup yourself is not difficult at all. And if properly prepared, it will last for a few weeks. Maybe even months. To be honest, we haven't been able to test that, because unfortunately we always used it up beforehand. But in autumn or winter, our desire for refreshing rhubarb drinks disappears by itself anyway. Now in spring or early summer, cool drinks with the syrup are very popular. And of course it tastes not only good as a rhubarb lemonade, but also, for example, as a taste kick in sparkling wine or in long drinks and cocktails, such as a gin and tonic.
By the way, you don't need a juicer or other high-tech equipment for homemade rhubarb syrup. A saucepan and a fine sieve will do just fine. If necessary, a funnel can also help if you want to fill the syrup into bottles with a thin opening. But that's about it.
Of course, you can also freely determine the sugar content. Please note: if you want to cook the rhubarb syrup in advance, you should not use less sugar. Because the sweetener is also crucial for preservation.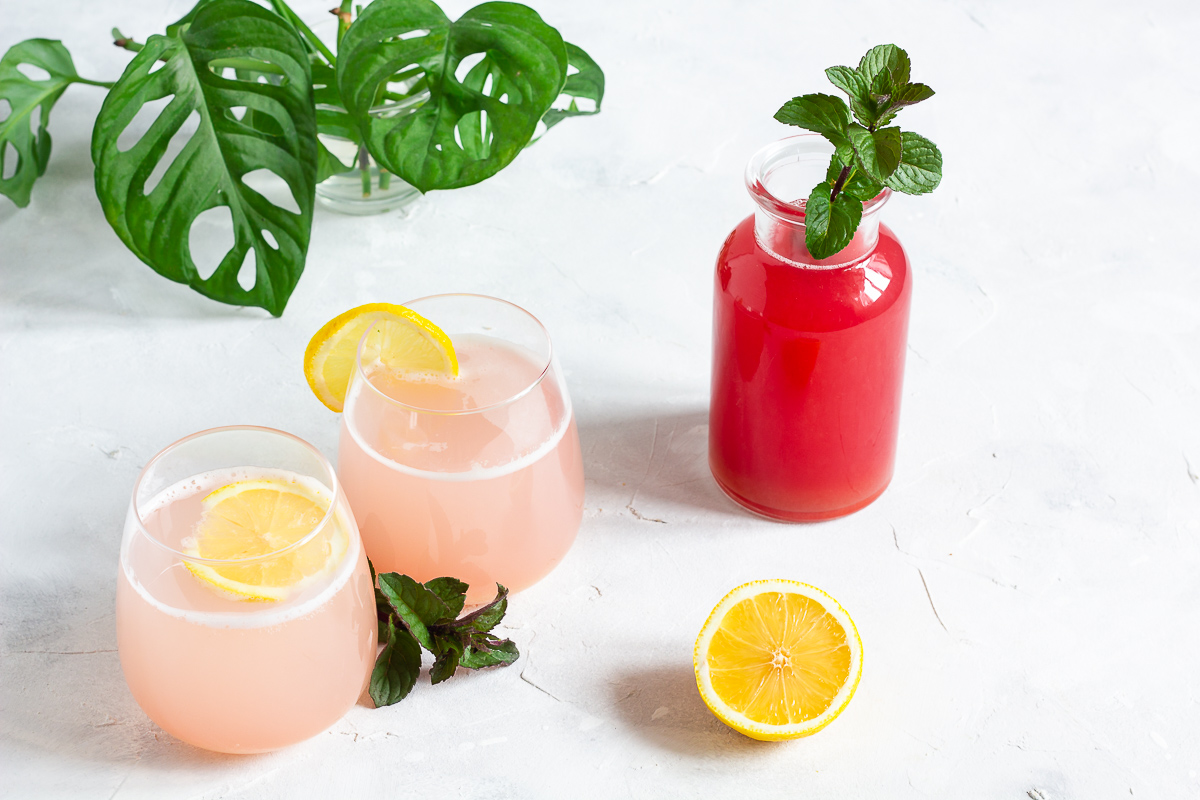 Rhubarb Syrup & Lemonade
Servings:
1
small bottle (about 250 ml)
Ingredients
500

g

rhubarb

,

as red as possible

300

ml

water

200

g

sugar

1/2

lemon

,

juice

sparkling water

mint

,

optional
Preparation
Do not peel the rhubarb but wash it well. Cut off both ends of each stick. Cut the remaining sticks into small pieces.

Put the rhubarb with sugar, water and lemon juice in a saucepan, bring to the boil at high temperature and simmer at low temperature for 20-30 minutes.

Pour everything through a fine sieve into another saucepan. Stir the rhubarb puree well so that as much liquid as possible can run out. Make sure to keep the leftover rhubarb puree. You can for example enjoy it with your muesli.

Bring the rhubarb syrup to the boil again and simmer for a few minutes so that it thickens a little. Pour into a sterilized bottle or glass. This way it can be kept for a few weeks in the refrigerator.

For a rhubarb lemonade, simply mix some syrup with sparkling water. If necessary add some ice, mint and lemon. Your perfect spring and summer refreshment is ready.
Song of the recipe:

A summer song goes well with this summer drink. Pupkulies & Rebecca make electronic music with word music influences. Small fun fact: they are actually based not in Berlin, but in the small Franconian town Würzburg.
(Would you like to listen to all the songs for the recipe? Find them collected in one playlist here)